https://slenterprise.com
801-533-0556
---
This week in The Enterprise
Monday, November 19, 2018
If Utah became 'Crossroads of the World,' so can other states
By Brice Wallace Acknowledging Utah's strength in international trade, several economic leaders recently hailed the state's advancement from "Crossroads of the West" to "Crossroads of the World" and suggested that the Utah can share its success with other states and other na...
---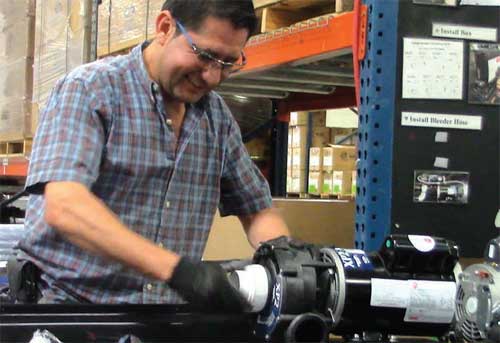 Three companies will create 1,135 jobs through GOED tax incentives
By Brice WallaceThree companies have announced expansions that are expected to create a total of 1,135 jobs in Utah over the next few years.LendingClub Corp., Bullfrog Spas and Essence Global made the announcements after being approved for tax credit incentives by the Governor's ...
---
Qualtrics calls off IPO, sells for $8 billion
The monster Utah IPO that was the talk of the tech industry and all over the local press earlier this month is off. When Provo-based Qualtrics' CEO Ryan Smith announced his intentions to take his company public, the initial stock offering was universally expected to eclipse ...
---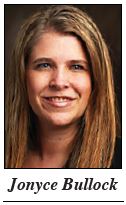 Bullock to head Squire & Co.
Squire & Co. PC, an accounting firm with offices in Orem and Salt Lake City, has named Jonyce Bullock as CEO. Bullock was the managing partner of the firm and will continue as office managing partner of the Orem office.In addition, Squire & Co. announced that Shane Edward...
---
Clarus acquires of skincare firm SKINourishment
Clarus Corp., a Salt Lake City holding company has acquired skincare company SKINourishment Inc. of Wimberley, Texas. Clarus focuses on acquisition of sport-enhancing products and high-growth potential category companies.SKINourishment markets organic, food-grade, plant-based ski...
---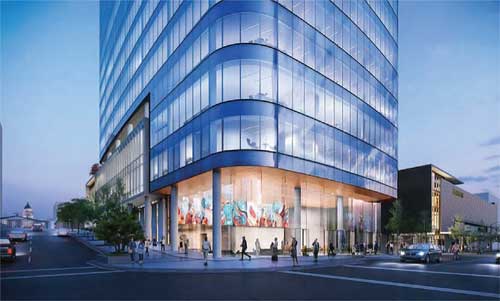 Church to build SLC skyscraper
City Creek Reserve, the real estate arm of the The Church of Jesus Christ of Latter-day Saints, has submitted preliminary planning documents for a major glass office building to be located on the northeast corner of State Street and 100 South in downtown Salt Lake City. The build...
---
NetDocuments buys Closing Room
NetDocuments, a Lehi cloud-based content services platform for law firms, corporate legal teams and compliance departments, has acquired Closing Room, a deal management application developed by Chicago-based Chapman and Culter Law that streamlines transactional closing processes....
---
Japanese public television comes to Utah
Japan's English-language public television station is now available to cable and over-the-air viewers in Utah. NHK World-Japan has become available in the Salt Lake City market, thanks to a partnership between NHK World-Japan and KUEN Channel 9. KUEN is an educational independent...
---
SLC ranks No. 1 in nation for office net absorption growth
Buoyed by robust tech-sector employment growth, Salt Lake City ranks first for office net absorption growth among the 30 leading tech markets in the nation, according to commercial real estate firm CBRE's annual Tech-30 report, which measures the tech industry's impact on office ...
---
'Shop local, dine local' supports our small-business heroes
By Dan NordbergEvery year after Thanksgiving, Americans kick off the holiday shopping season with big stores advertising deal after deal. Not long ago during the holiday season, Americans would typically visit locally owned small retailers in a downtown area to purchase all ...
---
CORPORATE FINANCIAL REPORTS
The following are recent financial reports as posted by selected Utah corporations: Nu Skin Nu Skin Enterprises Inc., based in Provo, reported net income of $53.1 million, or 94 cents per share, for the third quarter ended Sept. 30. That compares with $41.7 million, or 76 ce...
---
Business Tech:You store food against an emergency; is your IT system ready for a disaster, too?
By David Black We all have either read or actually prepared in some way for natural disaster emergencies at home by storing some water, blankets, food with a long shelf-life and other essentials needed to survive without the basic amenities we are all used to.This is a proactive ...
---
Calendar Highlights
Calendar listings are provided as a free service to our readers. Information about upcoming events may be sent to brice@slenterprise.com. The submission deadline is one week before publication. See the full calendar.
2018 Women's Conference with the theme "Embracing Your Passion For Business" - November 20
Presented by Wells Fargo and the Utah Hispanic Chamber of Commerce (UHCC). Event is a half-day educational and networking event for future or current women business owners. Keynote speaker is Gabrielle McAfee, owner and founder of Caf Madrid. Roundtable discussions will focus on business resources, funding, branding and sales. Location is the Utah Cultural Celebration Center, 1355 W. 3100 S., West Valley City. Details are at http://www.utahhcc.com/.
---
Holiday Open House 2018 - November 27
Hosted by the Salt Lake Chamber, Downtown Alliance, Women's Business Center of Utah and Women's Leadership Institute. Location is Salt Lake Chamber, 175 E. University Blvd. (400 S.), Suite 600, Salt Lake City. Free (registration is appreciated). Details are at slchamber.com.
---
2018 WIB Summit - Thursday, November 29
A Davis Chamber of Commerce event. Location is Davis Conference Center, 1651 N. 700 W., Layton. Details to be announced.
---
SSTI 2018 Annual Conference - December 4-5
A gathering of policymakers and practitioners from federal, state and local government, nonprofits, investors and higher education in the country. Host partner is the Utah Science Technology and Research Initiative (USTAR). Theme is "Navigating the New Innovation Landscape." Location is Salt Lake Marriott Downtown at City Creek, 75 S. West Temple, Salt Lake City. Cost is $575 for members, $725 for nonmembers. Details are at https://2018.ssticonference.org/.


JOIN US ON FACEBOOK

FOLLOW US ON TWITTER

SEND US AN EMAIL