http://slenterprise.com
801-533-0556
---
This week in The Enterprise
Monday, November 12, 2018
State incentives enough to get $337M convention hotel going
By Brice Wallace After several stops and starts, a long-desired hotel adjoining the Salt Palace Convention Center has a state-funding green light.The Governor's Office of Economic Development (GOED) board last week approved an incentive of up to $75 million in incremental st...
---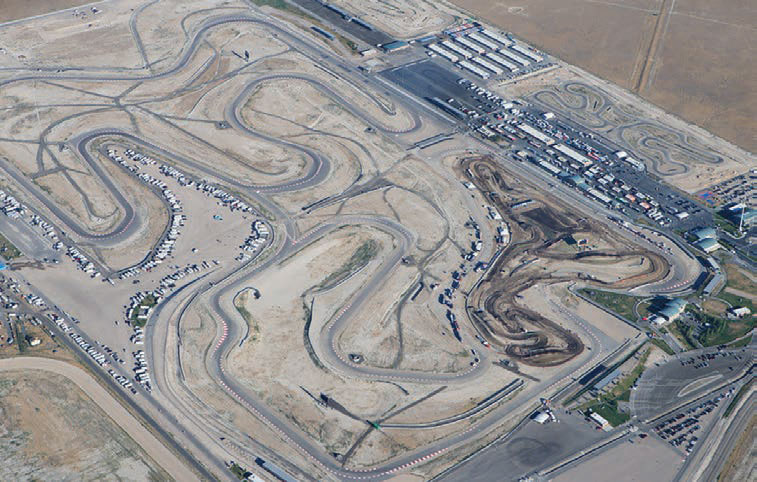 Deal is finally done; Tooele Co. sells motorsports park to Mitime
By John Rogers It's been more than three years since the Larry H. Miller Group - which built and operated what was originally known as Miller Motorsports Park - announced that it would not be renewing its lease on the tract of land owned by Tooele County on which the $200 millio...
---
Qualtrics IPO could be Utah's biggest ever
A Provo-based company that develops and markets software that helps companies understand how to keep customers satisfied, is going public. Qualtrics has filed the necessary paperwork with the U.S. Securities and Exchange Commission to raise $200 million through an initial public ...
---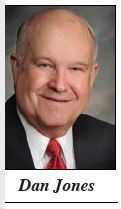 Utah loses top pollster
Utah's preeminent pollster has died. Dan Jones, 84, succumbed to congestive heart failure that he had battled for several years, according to his wife, businesswoman and former legislator Pat Jones. Mrs. Jones said that he was surrounded by his family when he died on Nov. 2.Best ...
---

WTC Utah awards 10 export grants
World Trade Center Utah (WTC Utah) recently awarded funding to 10 Utah companies as part of the Utah Export Acceleration Grant (EAG). Created to help small and medium-sized businesses actualize their international business goals, the EAG is administered by WTC Utah and made possi...
---
Merit Medical announces plans to grow by 2,400 jobs in next 15 years
A longtime pillar of Utah's medical device industry will grow by 2,400 jobs over the next 15 years as it expands its headquarters operations. Fred P. Lampropoulos, chairman and CEO of Merit Medical Systems Inc., based in South Jordan, announced the growth plan last week during a ...
---
Industrial Supply buys SLC's Paxton Production Tools
Industrial Supply Co., a Salt Lake City industrial tool and supply distribution company, has acquired Paxton Production Tools. Paxton has distributed cutting tools from its Salt Lake City base since 1956. "With a combined experience of over 160 years in industrial supply distribu...
---
Tax reform continues to power small-business growth in Utah
By Dan NordbergRecently, I was shopping at our local store and was amazed that holiday merchandise was already on the shelves. What happened to the tradition of launching the Christmas selling season right after turkey time at the end of November? Little did I know, the hol...
---
Top Utah construction projects honored by industry magazine
The Provo 4th District Courthouse has been named the top construction project of 2018 by Utah Construction & Design magazine in its Most Outstanding Projects edition. In all, the magazine handed out 35 awards to 34 projects located in the Beehive State, covering all typ...
---
CORPORATE FINANCIAL REPORTS - 11-11-18
The following are recent financial reports as posted by selected Utah corporations: People's Utah Bancorp People's Utah Bancorp, based in American Fork, reported net income of $10.5 million, or 55 cents per share, for the third quarter ended Sept. 30. That compares with $6.2...
---
Titus named MarketStar CEO, president and board member
MarketStar, an Ogden-based sales and marketing outsourcing company, has announced?that current president and chief operating officer Keith Titus will become president and CEO on Dec. 31. He will also become a member of the company's board of directors.? Titus replaces ...
---

Insurance & Benefits Focus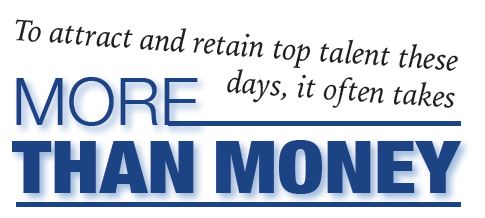 To attract and retain top talent these days, it often takes More than money
By Tim Gurrister Employers are finding they must (pun unavoidable) perk up the perks, maybe even to include the."The trend today and for the past two years has been low unemployment resulting in increased competition for talent between employers," said Luke Morris, vice pres...
---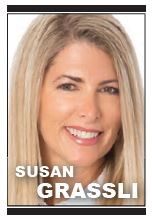 Where is the Affordable Care Act headed?
By Susan L. Grassli You may not be completely clear on what has been happening with healthcare reform or where it currently sits - and for good reason. Considering the mixed messages we hear from a polarized Congress, the media spin and the complexity of the law itself, there is ...
---

Christian healthcare sharing: Caveat Emptor! Employer liability under healthcare cost-sharing ministries plans
By Scott Deru Under the Affordable Care Act (ACA), members belonging to an organization known as healthcare sharing ministries, sometimes called Christian health plans or Christian ministries plans, were granted an exemption from the personal tax penalty (up to 2.5 percent of one...
---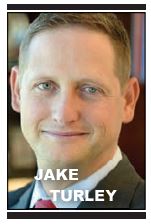 Record-low unemployment shifts employer focus from reducing benefits costs to long-term engagement strategies
By Jake Turley Although the cost of employee benefits continues to rise and healthcare remains a hotly debated political topic, Utah's highly competitive labor market is forcing employers to rethink their overall total rewards strategy. According to the just-released 2018 Gallagh...
---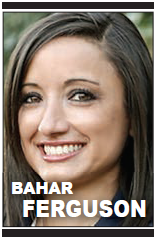 Don't Find Yourself Crosswise With HIPAA
By Bahar Ferguson HIPAAThese five letters that can immediately cause headaches or instill fear. HIPAA, the Health Insurance Portability and Accountability Act of 1996, was created and exists to create national standards for electronic healthcare records, transactions and securit...
---

Controlling workers' compensation expenses
Maintaining an affordable workers' compensation premium takes ongoing effort and commitment. Several factors affect workers' compensation premiums in an organization. Review these items with your insurance agent to ensure you have the right amount of affordable coverage. Lea...
---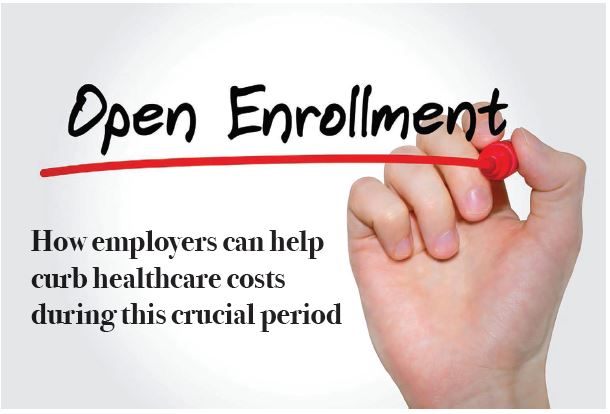 Open Enrollment: How employers can help curb healthcare costs during this crucial period
By Pam Gold Technology continues to reshape how employers select and offer healthcare benefits to employees, putting access to information at our fingertips and creating a more seamless and interactive healthcare experience. At the same time, these advances may help employees bec...
---
Calendar Highlights
Calendar listings are provided as a free service to our readers. Information about upcoming events may be sent to brice@slenterprise.com. The submission deadline is one week before publication. See the full calendar.
Utah Clean Energy Annual Gala titled "Party for Clean Power" - November 14
Co-hosted by Ormat Technologies Inc. and Sustainable Power Group. Keynote speaker is rock climber Alex Honnold. Location is the Cleone Peterson Eccles Alumni House, University of Utah, 155 Central Campus Drive, Salt Lake City. Cost is $100. Details.
---
42nd Annual Women & Business Conference and Athena Awards Luncheon - November 16
A Salt Lake Chamber Women's Business Center event. Theme is "Brave & Bold." In addition to the Athena Award, five other women will receive the Pathfinder Award. Keynote speaker is Courtney Brown, founder and CEO of Cents of Style. Location is the Grand America Hotel, 555 S. Main St., Salt Lake City. Cost is $85 for members, $100 for nonmembers. Sponsorships are available. Details are at http://www.slchamber.com.
---
2018 Women's Conference with the theme "Embracing Your Passion For Business" - November 20
Presented by Wells Fargo and the Utah Hispanic Chamber of Commerce (UHCC). Event is a half-day educational and networking event for future or current women business owners. Keynote speaker is Gabrielle McAfee, owner and founder of Caf Madrid. Roundtable discussions will focus on business resources, funding, branding and sales. Location is the Utah Cultural Celebration Center, 1355 W. 3100 S., West Valley City. Details are at http://www.utahhcc.com/.
---
Fall 2018 Silicon Slopes Lecture Series - November 6
At Utah Valley University, a UVU Entrepreneurship Institute 14-week event open to students and community members interested in learning from experienced entrepreneurs. Activities take place at noon on Tuesdays. Speaker Karl Sun, founder and CEO of Lucid, will discuss "What I Wish I'd Known." Location is UVU, 800 W. University Parkway, Science Building, Room 134, Orem. Free. Details are available by contacting Meagan Sanders at msanders@uvu.edu or (801) 863-5354.
---


JOIN US ON FACEBOOK

FOLLOW US ON TWITTER

SEND US AN EMAIL