https://slenterprise.com
801-533-0556
---
This week in The Enterprise
Monday, November 5, 2018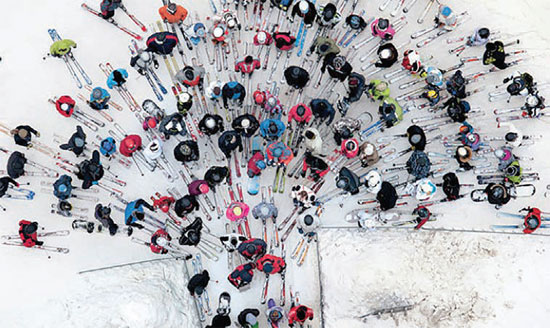 Ski industry expecting strong rebound for upcoming season
By Brice Wallace Last year's ski season slipped from record skier visit levels the prior two years, but ski industry officials are optimistic that the upcoming season will represent a strong rebound."I'm looking forward to an awesome ski season," Nathan Rafferty, Ski Utah's ...
---
Fewer Utahns think there are plenty of jobs
Fewer Utahns believed that jobs are plentiful in October when compared to September, and as a result, the Zions Bank Utah Consumer Attitude Index (CAI) took a 3.6-point dip for October to 120.5. The CAI has dipped 4.8 points in the past year. In comparison, the national Consumer ...
---
Port board passes budget, sets up panel of advisors
Despite a temporary pause in September over public concern about the project and an ongoing feud with Salt Lake City Mayor Jackie Biskupski, the Utah Inland Port Authority Board resumed meeting late last month to further the process of establishing the mammoth Salt Lake City Nort...
---
Housing affordability a problem for renters but not for owners
Housing affordability continues to be a concern among Utah consumers, according to a newly released study from the Utah Foundation. But the concern depends on the status of your residence. While only 4 percent of homeowners feel their housing is unaffordable, a full 25 percent of...
---
Goldsmith new CEO, board member at Instructure
Instructure, a Salt Lake City-based software technology company in the education and employee development field, has announced changes in its executive management. Current President Dan Goldsmith has been appointed CEO to replace Josh Coates, who becomes executive chairman of the...
---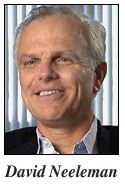 Neeleman's new high-tech, low-fare airline will be based in SLC
JetBlue founder David Neeleman is starting another new airline, reports travel website Skift. And it will be based in Salt Lake City.For now, Neeleman is calling the new carrier Moxy, but he said that probably won't be the name when it starts flying in 2021. He said the airline w...
---
Home prices continue climb, up 9.2% in past year
Salt Lake County home prices continued to climb in the third quarter of 2018, according to a report last week from the Salt Lake Board of Realtors. The median single-family home price in the July-through-September period increased to $355,000, up 9.2 percent compared to a median ...
---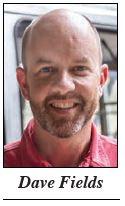 Fields takes over as president of Snowbird
Dave Fields, an 18-year employee of Snowbird who has been the resort's general manager since 2017, has been named its president. He will retain the title of general manager, the company said. Fields replaces Bob Bonar, who is retiring.Other changes in top Snowbird management incl...
---
MarketView: Industrial, retail lead commercial realty boom
Commercial real estate continues to show no signs of letting up along the Wasatch Front, according to the third quarter MarketView report released recently by the Salt Lake City office of CBRE. The report from the commercial real estate firm said the surge is led by the industria...
---
CORPORATE FINANCIAL REPORTS - 11-5-18
The following are recent financial reports as posted by selected Utah corporations:Extra Space StorageExtra Space Storage Inc., based in Salt Lake City, reported funds from operations (FFO) attributable to common stockholders and unit holders of $160.6 million, or $1.19 per share...
---
Calendar Highlights
Calendar listings are provided as a free service to our readers. Information about upcoming events may be sent to brice@slenterprise.com. The submission deadline is one week before publication. See the full calendar.
Utah Global Forum - November 8
Presented by Gov. Gary Herbert. Theme is "Utah Crossroads of the World," chosen in anticipation of three major state projects: the opening of the new Salt Lake City International Airport, the expansion of Utah's burgeoning tech sector, and the groundbreaking of the Utah Global Trade Port. Location is Grand America Hotel, 555 S. Main St., Salt Lake City. Early-bird registration (through Sept. 7) is $75. Details are at http://wtcutah.com/event/utah-global-forum-4/ - https://business.utah.gov/.
---
42nd Annual Women & Business Conference and Athena Awards Luncheon - November 16
A Salt Lake Chamber Women's Business Center event. Theme is "Brave & Bold." In addition to the Athena Award, five other women will receive the Pathfinder Award. Keynote speaker is Courtney Brown, founder and CEO of Cents of Style. Location is the Grand America Hotel, 555 S. Main St., Salt Lake City. Cost is $85 for members, $100 for nonmembers. Sponsorships are available. Details are at http://www.slchamber.com.
---
2018 Women's Conference with the theme "Embracing Your Passion For Business" - November 20
Presented by Wells Fargo and the Utah Hispanic Chamber of Commerce (UHCC). Event is a half-day educational and networking event for future or current women business owners. Keynote speaker is Gabrielle McAfee, owner and founder of Caf Madrid. Roundtable discussions will focus on business resources, funding, branding and sales. Location is the Utah Cultural Celebration Center, 1355 W. 3100 S., West Valley City. Details are at http://www.utahhcc.com/.
---
Fall 2018 Silicon Slopes Lecture Series
- November 6
At Utah Valley University, a UVU Entrepreneurship Institute 14-week event open to students and community members interested in learning from experienced entrepreneurs. Activities take place at noon on Tuesdays. Speaker Karl Sun, founder and CEO of Lucid, will discuss "What I Wish I'd Known." Location is UVU, 800 W. University Parkway, Science Building, Room 134, Orem. Free. Details are available by contacting Meagan Sanders at
msanders@uvu.edu
or (801) 863-5354.


JOIN US ON FACEBOOK

FOLLOW US ON TWITTER

SEND US AN EMAIL