http://slenterprise.com
801-533-0556
---
This week in The Enterprise
Monday, December 4, 2017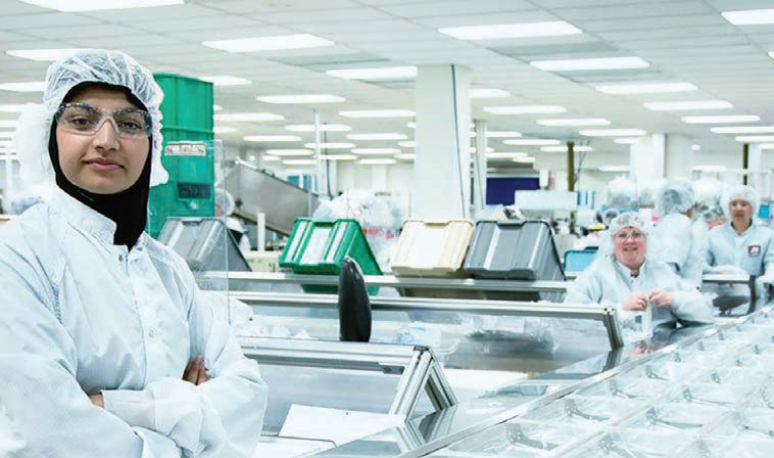 Life sciences make 'significant' contribution to Utah economy
By Brice Wallace"Really thriving." "Growing." "Relevant."Those were among the words speakers used to describe Utah's life science industry at the recent Utah Life Science Summit, organized by industry association BioUtah."It's...
---
Fire with fire: Farmers advised to get on social media
By Brice WallaceWhen Michele Payn hears and reads what's being said about farmers and ranchers, she finds something missing: the voices of farmers and ranchers.And she insists that it's time they speak up.Speaking at the recent Utah Farm Bureau annual convention in La...
---
Labor market strength keeps confidence high
After a record-setting high in October, the Zions Bank Utah Consumer Attitude Index (CAI) remained steady in November, decreasing only slightly from 125.4 to 124.4. Consumer confidence in Utah has registered above 110 since June last year, indicating that Utahns continue to be ve...
---
Fourteen projects receive $435,112 in grants from Utah's rec office
In an effort to improve outdoor recreation infrastructure throughout the state, the Utah Office of Outdoor Recreation has awarded more than $435,112 in grant funding for 14 projects in 12 counties.The projects' cost totals more than $2.8 million when matching funds and priv...
---
Jobless rate ticks down
Utah's unemployment rate is among the lowest and most stable in the nation. It ticks up or down slightly from month to month and in October, it ticked back down one-tenth of a percentage point to 3.3 percent.The national unemployment rate also dropped one-tenth of a percent...
---
Purple now at Mattress Firm
Alpine-based Purple Innovation LLC has abandoned its mail-order roots and announced that its proprietary mattress line will now be available at a limited number of retail outlets. The company has selected Mattress Firm to launch the trial retail sales of its bedding products...
---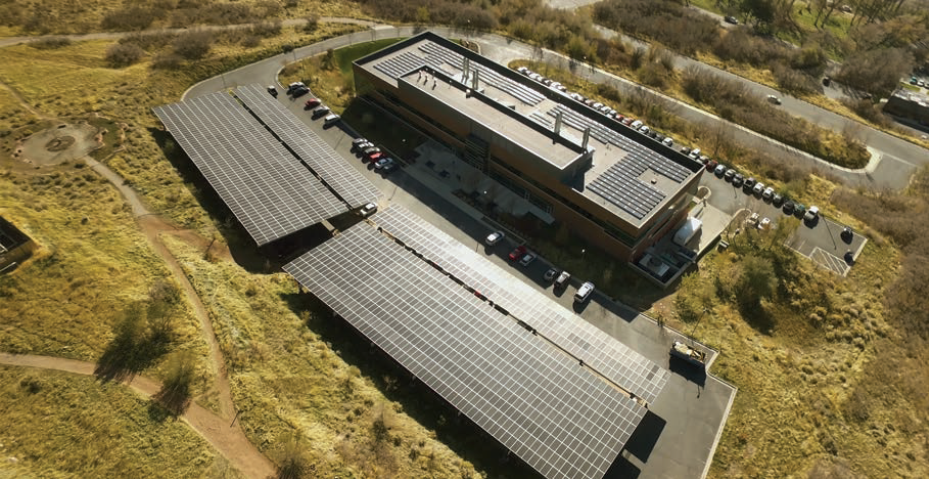 Let the sun shine: Three facilities at Research Park open solar panel arrays
The University of Utah Research Park has taken another large step in its goal of carbon neutrality by 2050 with the activation of solar arrays at three building locations within the park. The installations — at the 729 Arapeen Drive, 383 Colorow Way and 295 Chipeta Way &mda...
---
Most employers will pay less unemployment insurance tax
The majority of Utah's employers will see a reduction in their unemployment insurance tax rates for the 2018 calendar year, the Utah Unemployment Insurance Division announced last week. In 2018, more than 75 percent of Utah's established employers will qualify for the...
---
Alta Capital acquired by Toronto firm
Guardian Capital Group Ltd. of Toronto has acquired a majority interest in Salt Lake City-based Alta Capital Management LLC. Guardian will pay $45 million at closing for 70 percent of Alta with contingent amounts up to $10 million within four years, according to a release. The tr...
---
Windermere, Bringhurst Group announce merger
The Bringhurst Group, a locally owned residential real estate brokerage, has become part of Windermere Utah Real Estate, the companies announced last week. Windermere Utah is part of a Seattle-based residential and commercial real estate company and has six Utah offices. Financia...
---
Pittsburgh software firm buys Park City's 3DSIM
ANSYS, a Pittsburgh-based developer of engineering simulation software, has acquired 3DSIM of Park City. 3DSIM develops additive manufacturing simulation technology. The acquisition of 3DSIM gives ANSYS a complete additive manufacturing simulation workflow application. ...

Banking and Financ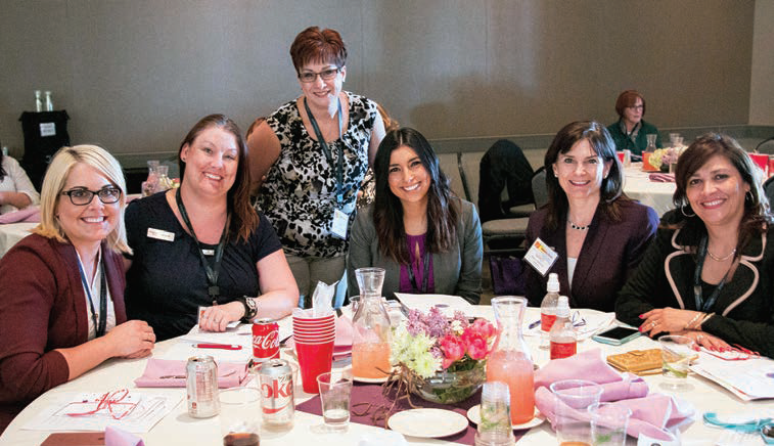 Changing roles: Banks understand the importance - and value - of having women in influential positions. But a tight labor market and old stereotypes are working against them
By Scott AndersonFinancial services industry leaders have long heard the statistics: When more women are involved in upper management, companies experience stronger financial performance and long-term success. So, it should be easy for banks to just hire and promote more wom...
---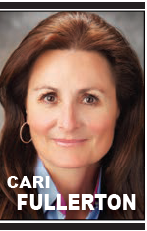 Score a business loan by playing by the rules of the game
By Cari FullertonIt's late in the fall and football season is winding down. Whether you root for a local high school team or you're a fan of the NFL, you must know the rules of the game to enjoy watching. And no self-respecting football coach goes into the season witho...
---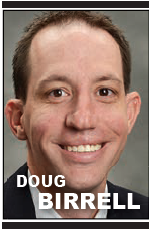 This is the place: If you need a commercial real estate loan right now, Utah is a good place to be
By Doug BirrellCommercial real estate owners in Utah are currently the beneficiaries of a lending environment that offers a plethora of loan alternatives, attractive rates and unprecedented interest from institutional lenders and buyers. The persistent strength of the local ...
---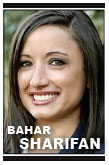 Scam Alert! Increased reliance on technology in banking opens the door for scam artists
By Bahar FergesonTechnology continues to change the way consumers interact with their financial institutions and handle their financial needs. It is no longer necessary to set foot in the bank to handle the vast majority of daily banking activities. Not only has this shift c...
Calendar
Calendar listings are provided as a free service to our readers. Information about upcoming events may be sent to brice@slenterprise.com. The submission deadline is one week before publication.
UHPP Annual Conference: Health Care Solutions for Utahns 2017 - December 7
A Utah Health Policy Project event that will cover issues including substance use disorder, homelessness, Medicaid expansion, immigration and universal healthcare. Keynote speakers are Salt Lake County Mayor Ben McAdams and Utah Sen. Brian Shiozawa. Location is Utah Cultural Celebration Center, 1355 W. 3100 S., West Valley City. Cost is $30. Details
Christmas White Elephant Luncheon - December 7
A Murray Area Chamber of Commerce event. Location is Brio Tuscan Grille, 6173 S. State St., Murray. Details are at http://www.murraychamber.org. Location Brio Tuscan Grille, Salt Lake City.
The Future of Point of the Mountain - December 7
A Silicon Slopes Town Hall Meeting presented by the Point of the Mountain Development Commission and Envision Utah. Representatives of the commission will discuss four scenarios for potential future development in the region. Location is Silicon Slopes, 2600 Executive Parkway, Lehi. Registration can be completed at http://www.Eventbrite.com.
Member Appreciation Christmas Movie Day - December 9
For Utah Valley Chamber members and their families only. Event includes free tickets to the film "How the Grinch Stole Christmas" and an appearance by Santa Claus. Location is Scera Movie Theatre, 745 State St., Orem. Free for members. Details are at http://www.thechamber.org.
UTC Holiday BreakfastUTC Holiday Breakfast - December 15
A Utah Technology Council event. Location is Thanksgiving Point, 3003 N. Thanksgiving Way, Lehi. Free. Details are at http://www.utahtech.org.


JOIN US ON FACEBOOK

FOLLOW US ON TWITTER
SEND US AN EMAIL