https://slenterprise.com
801-533-0556
---
This week in The Enterprise
Monday, November 27, 2017
$50 million grant paves way for Provo med school
Utah is going to have another medical school — its third — according to an announcement last week from Wasatch Educational, owner of Provo's Rocky Mountain University of Health Professions (RMUoHP). Scheduled to open to its first class of 150 students in August ...
---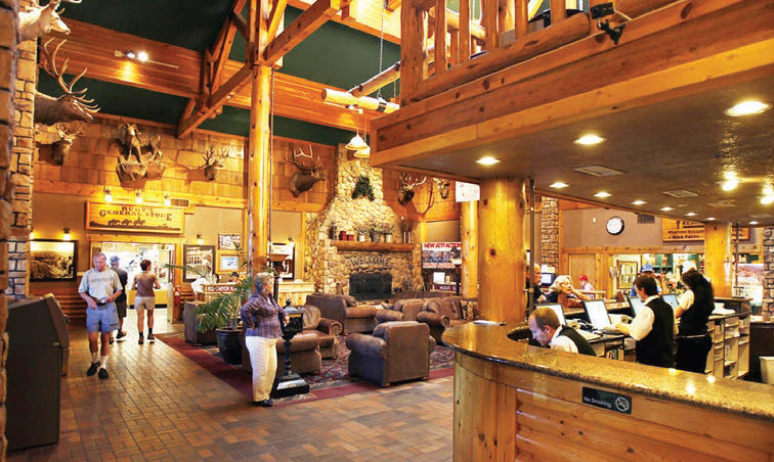 'Red Emerald' initiative aims to give tourists 'quality experience'
By Brice WallaceWith Utah's national parks bulging with visitors — to the point that reservations are being considered — the Utah Office of Tourism has undertaken a strategy to boost the quality of visits rather than the quantity.Called "Red Emerald,&rdquo...
---
Utah consumer prices dip for first time this year
For the first time since January, prices along the Wasatch Front took a small step backward in October. The Zions Bank Wasatch Front Consumer Price Index (CPI) decreased 0.4 percent from September to October due mainly to seasonal changes in demand for apartment rentals and hotel...
---
Utah ski industry looks to enjoy third straight record season
By Brice WallacePardon the pun, but Utah's ski resorts have been on a run.And they want to see it continue. Coming off two record seasons, the state's resorts are hoping that 2017-18 is a repeat."Last year was an all-time record," Nathan Rafferty, Ski Utah...
---
Merit Medical buys two BD product lines
Utah medical technology giant Merit Medical Systems Inc. has agreed to buy two product lines from Becton, Dickinson & Co., which operates under the trademark BD, for a reported cost of $100 million. BD proposed the sale of the assets in conjunction with its acquisition of C.R...
---
BioUtah honors seven with 2017 Life Sciences Awards
Seven individuals, companies and organizations recently were presented with 2017 Life Sciences Awards at the Utah Life Science Summit for their contributions to the industry.The awards were announced by BioUtah, a nonprofit life science trade association. They recognize significa...
---
Zions announces restructuring, will petition to lose 'too big to fail' status
Zions Bancorporation of Salt Lake City announced last week that it will streamline its corporate structure by merging the parent company into its banking subsidiary, ZB NA, or one of its subsidiaries. The resulting entity will bear the name Zions Bancorporation, NA and will conti...
---
TaskEasy to grow, bring 191 new jobs
The Governor's Office of Economic Development board often awards economic incentives to companies in financial technology, medical innovation and other high-tech sectors.A company approved for an incentive this month focuses on mowing lawns.Specifically, TaskEasy Inc. uses ...
---
Mortgage delinquency dropping
Fewer and fewer Utah homeowners are having trouble paying their mortgage payments, according to information released this month by property information and analytics firm CoreLogic. In the Salt Lake City market, 2.9 percent of mortgages were delinquent by at least 30 days (includ...
---
Utah Pickle Co. building wins $50,000 restoration grant through nationwide vote
A Salt Lake City project is among 11 historic sites nationwide to win funding through a popular vote.The $50,000 preservation grant to restore the former Utah Pickle Co. building was secured in a contest put together by American Express, the National Trust for Historic Preservati...
---
Mountain States Steel sold to Phoenix firm
Mountain States Steel of Lindon has been sold to DBM Global Inc. of Phoenix, a family of companies involved in structural and steel construction services and an operating subsidiary of HC2 Holdings Inc. Terms of the transaction were not disclosed.A structural steel fabricator fou...
---
MACU contracts for naming rights of South Towne center
Salt Lake County officials have announced a 10-year partnership with Mountain America Credit Union that grants naming rights to the South Towne Expo Center in Sandy. Beginning in January, the convention and meeting venue will be known as Mountain America Expo Center. The venue wi...
---
Jobless insurance system honored
Utah's unemployed continue to benefit from the best unemployment insurance and appeals programs in the nation, the U.S. Department of Labor affirmed. Utah was recognized for its operational excellence in appeals decisions and tax operations at the National Unemployment Insu...
---
Corporate Financial Reports - 11-27-17
The following are recent financial reports as posted by selected Utah corporations: Dominion Energy Dominion Energy, based in Virginia but which acquired Salt Lake City-based Questar Corp. last year, reported net income of $665 million, or $1.03 per share, for the quarter en...
Calendar
Calendar listings are provided as a free service to our readers. Information about upcoming events may be sent to brice@slenterprise.com. The submission deadline is one week before publication.
Women's Business Leadership Conference - November 28
A Utah Hispanic Chamber of Commerce event. Theme is "Women on the Move: A Strategic Path for Personal and Business Success." Location is the Utah Cultural Celebration Center, 1355 W. 3100 S., West Valley City. Registration can be completed at http://www.Eventbrite.com.
Thursday, November 30, 2017, 09:30am - 02:00pm
A Davis Chamber of Commerce event. Theme is "Women Who Unite." Featured speakers are Ally Isom, director of institutional messaging for the Church of Jesus Christ of Latter-day Saints, and Carine Clark, president and chief executive officer of Banyan. Location is Davis Conference Center, 1651 N. 700 W., Layton. Details are at
http://www.davischamberofcommerce.com
.
Christmas White Elephant Luncheon - December 7
A Murray Area Chamber of Commerce event. Location is Brio Tuscan Grille, 6173 S. State St., Murray. Details are at http://www.murraychamber.org. Location Brio Tuscan Grille, Salt Lake City.
A Silicon Slopes Town Hall Meeting presented by the Point of the Mountain Development Commission and Envision Utah. Representatives of the commission will discuss four scenarios for potential future development in the region. Location is Silicon Slopes, 2600 Executive Parkway, Lehi. Registration can be completed at
http://www.Eventbrite.com
.


JOIN US ON FACEBOOK

FOLLOW US ON TWITTER

SEND US AN EMAIL