https://slenterprise.com
801-533-0556
---
This week in The Enterprise
Monday, November 20, 2017
Utah tourism board: National park fee hike bad for business
By Brice WallaceThe Utah tourism board is pushing back against a National Park Service proposal to increase fees at 17 national parks, saying that it could unintentionally hurt certain commercial activities there.The Utah Board of Tourism Development, during a recent meeting in S...
---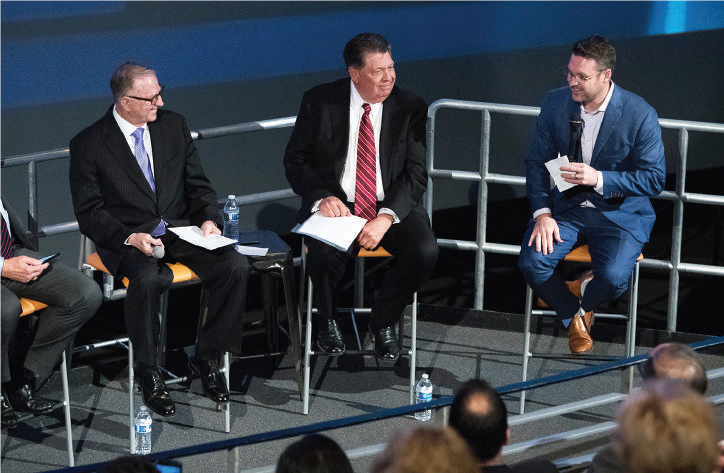 Nikola adds watercraft to growing family of electric vehicle products
By John RogersFirst came an electric two-seat ATV, then its signature over-the-road electric truck. Now Nikola Motor Co. of Salt Lake City has added an electric personal watercraft to its lineup with the acquisition of Free Form Factory Inc. of Sacramento, California. Terms of th...
---
September dips, but home prices remain strong
Home prices in the Salt Lake City market took a small step backward from August to September but are still ahead for the year. On a month-over-month basis, the average selling price of a northern Utah home dropped 0.7 percent, according to the CoreLogic Home Price Index (HPI) rel...
---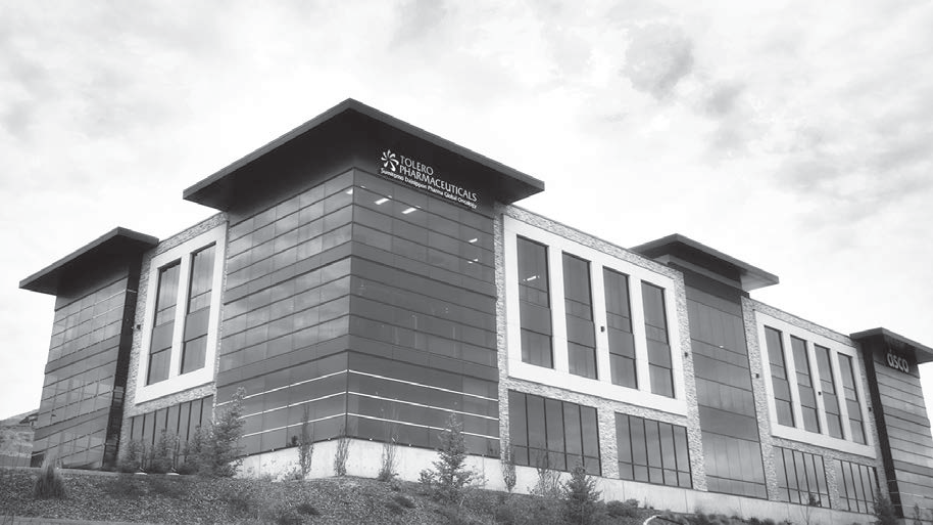 Tolero Pharmaceuticals opens Lehi headquarters
Tolero Pharmaceuticals Inc., a medical technology company focused on developing treatments for hematological diseases, has opened its new headquarters in Lehi. Company officials, including CEO and founder David J. Bearss, joined state and local officials and a leadership team fro...
---
Carta bringing 464 jobs to Utah
Brice WallaceA financial technology company will add up to 464 jobs in Utah during the next five years, outnumbering its current headquarters headcount.Carta, which offers an online platform converts paper stock certificates into electronic shares and allows company to manage equ...
---
Development continues at PG tech center
WI Commercial Properties (WICP), a privately held developer based in Tampa, Florida, continues the development of Mountain Technology Center in Pleasant Grove. The 55-acre campus sits west of the Pleasant Grove Boulevard freeway interchange. The mixed-use development will feature...
---
HotDocs sold to San Diego's AbacusNext
HotDocs, an Edinburgh, Scotland-based provider of document automation software with American headquarters in Lehi, has been sold to AbacusNext, a San Diego-based technology-as-a-service supplier to the professional services industry. HotDocs serves the legal, banking, insurance, ...
---
Need a good-paying job? Snap Inc. is bringing 50 that average $470K
By Brice WallaceA camera technology company will expand in Utah with dozens of high-paying jobs, and state officials are saying the project is picture-perfect for the state.Snap Inc., a California-based company that offers Snapchat, a camera application allowing people to share s...
---
Corporate Financial Reports - 11-20-17
The following are recent financial reports as posted by selected Utah corporations:HuntsmanHuntsman, with main offices in Texas and Salt Lake City, reported net income of $179 million, or 60 cents per share, for the third quarter ended Sept. 30. That compares with $64 million, or...
Calendar
Calendar listings are provided as a free service to our readers. Information about upcoming events may be sent to brice@slenterprise.com. The submission deadline is one week before publication.
Women's Business Leadership Conference - November 28
A Utah Hispanic Chamber of Commerce event. Theme is "Women on the Move: A Strategic Path for Personal and Business Success." Location is the Utah Cultural Celebration Center, 1355 W. 3100 S., West Valley City. Registration can be completed at http://www.Eventbrite.com.
Christmas White Elephant Luncheon - December 7
A Murray Area Chamber of Commerce event. Location is Brio Tuscan Grille, 6173 S. State St., Murray. Details are at http://www.murraychamber.org. Location Brio Tuscan Grille, Salt Lake City.
Health Insurance Clinic - December 7
A Small Business Development Center (SBDC) event. Location is the SBDC Orem, 815 W. 1250 S., Orem. Free. Details are at https://www.sba.gov/. Location Orem SBDC.


JOIN US ON FACEBOOK

FOLLOW US ON TWITTER

SEND US AN EMAIL