http://slenterprise.com
801-533-0556
---
This week in The Enterprise
Monday, November 13, 2017
Plenty of opportunity for local businesses as airport is remade
By Brice WallaceWhile still years away from being completed, the remaking of the Salt Lake City International Airport is expected to mean a smoother, better transportation experience for airline passengers. In the meantime, the project means financial opportunities for local busi...
---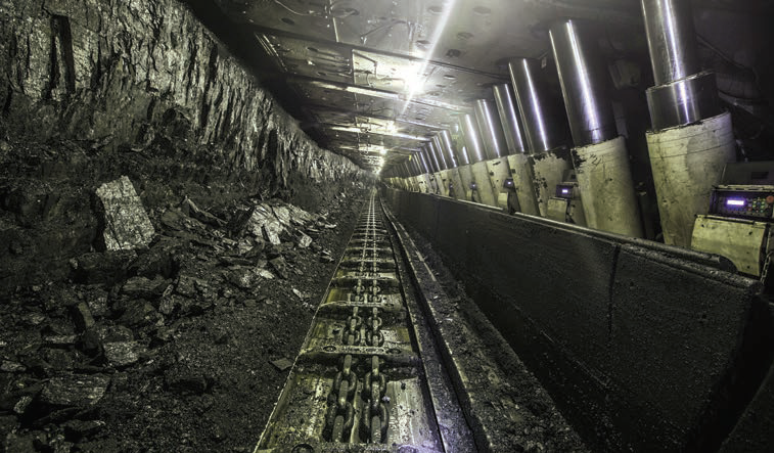 Partnership buys three coal mines, controls bulk of Utah production
Ohio-based Murray Energy Corp., owner of the Lila Canyon Coal Mine in Carbon County, is leading a new partnership to purchase three Utah mines that account for the bulk of coal production in the state. The Sufco, Skyline and Dugout Canyon mines, which employ approximately 85...
---
Symantec division acquisition triples size of DigiCert
DigiCert Inc., a Lehi-based global provider of scalable identity and encryption solutions for business, has made major waves in the digital security sector with its acquisition of the website security and public key infrastructure (PKI) operations of cybersecurity giant Sym...
---
Academy acquires California mortgage firm
Napa, California-based Del Sur Mortgage has become a division of Academy Mortgage, one of the nation's largest independent mortgage lenders, headquartered in Salt Lake City. Academy now has 330 branched nationwide. Terms were not disclosed."We couldn't be more e...
---
Zions maintains lead as top Utah District SBA lender
Zions Bank has again been named the top provider of U.S. Small Business Administration (SBA) 7(a) loans in the Utah District.The 2017 fiscal year represents the 24th consecutive year for Zions to be the top lender in the district.During the fiscal year, which ended Sept. 30,...
---
SLC Sears store to close
The Sears store at 754 S. State St. in Salt Lake City is one of 18 stores across the nation that have fallen victim to the latest round of store closings by Sears Holdings, the parent company of Sears and Kmart stores. The Sears Auto Center at the location will close in early Dec...
---
Wright named president of Midwest Commercial Interiors
Sean Wright has been named president of Midwest Commercial Interiors (MWCI) and its two subsidiaries, Midwest D-Vision Solutions (MWDS) and Bountiful Glass. The appointment was made on Oct. 23. Wright joined Midwest in July of 2010 as vice president of sales. Prior to joinin...
---
Survey: Investors are bullish
Independent investors have a bullish outlook about the near-term market, according to a new quarterly client survey.The survey by Ally Invest, based in Midvale and part of Ally Financial Inc., indicates that 55 percent of survey respondents are bullish or very bullish on the near...
---
Women Tech Council honors seven at 10th annual awards ceremony
The Women Tech Council announced the winners of its 10th annual Women Tech Awards, presented during the 10th annual awards event in Salt Lake City.The program recognizes women across all technology disciplines who are trailblazing new paths; leading and founding technology compan...
---
Truxx enters Utah market with unique haul-sharing app
If you need an economical ride somewhere, you have options like Uber and Lyft. And now, if you need to haul something, there's a new way to do that, too. Truxx, a truck-sharing service available through a free app, has come to the Salt Lake City area. Truxx started whe...
---
Bonneville enters agreement to manage radio stations in California
Bonneville International Corp. has entered into an agreement to operate four radio stations in San Francisco and four radio stations in Sacramento, California, which have been divested as part of the merger between Entercom Communications Corp. and CBS Radio Inc., company officia...
---
Salt Lake City industrial construction reaches record level in 3rd quarter
A new report indicates that Salt Lake City industrial construction reached a record level in the third quarter, while the retail market saw a turnaround following three slow quarters and a flat downtown office market contrasted with a strong suburban market.The Q3 2017 MarketView...

Healthcare/Insurance & Benefits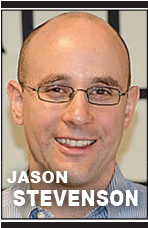 Heath Insurance 101: Uh-oh, it's open enrollment time
By Jason StevensonEvery fall, the leaves in the Salt Lake Valley change colors to signal many things — colder nights, shorter days, and approaching deadlines to purchase health insurance.Because open enrollment began Nov. 1, now is the time to get serious about researc...
---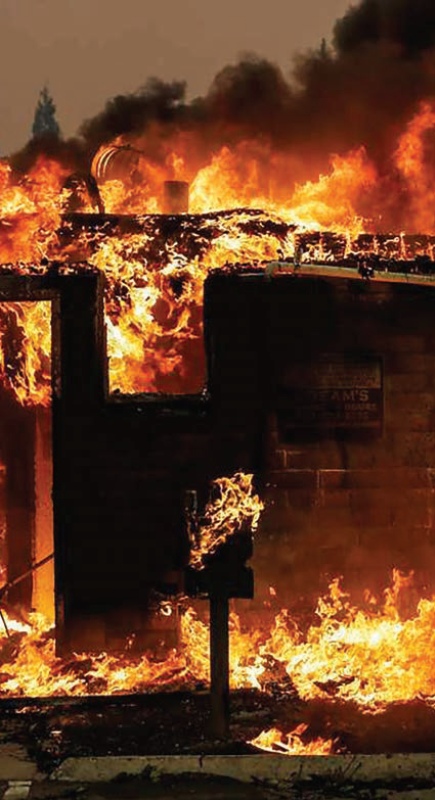 Business interruption insurance: Save the day when disaster strikes
Have you thought about what you would do if your business were damaged by fire? Since you have insurance, you'll be able to rebuild. But, have you considered the impact on sales during the reconstruction? Depending on how long your business needs to be closed, will the reve...
---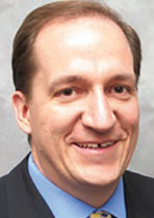 Five tips to help prepare for open enrollment and save on healthcare costs
By Marc BriggsMany Utahns will soon select or switch their health benefits plan during open enrollment, so now is the time to prepare for that important decision that usually happens once a year. More than 70 percent of Americans say they are prepared for open enrollmen...
---
Direct primary care: An out-of-the-box look at healthcare options
By Aaron MonsonInevitably this time of year, many are taken up with thoughts about healthcare. Open enrollment, when the news of health insurance rate hikes hits the fan, is a time when all must wonder how long can this go on before only the wealthy can afford healthcare?Thi...
---
Some HIPAA basics and takeaways for your business
By Bahar Sharifan Many of those working in healthcare are all too familiar with the HIPAA requirements. However, more and more companies in other industries are seeing the HIPAA requirements as a framework to structure internal functions or analyze their own privacy and...
---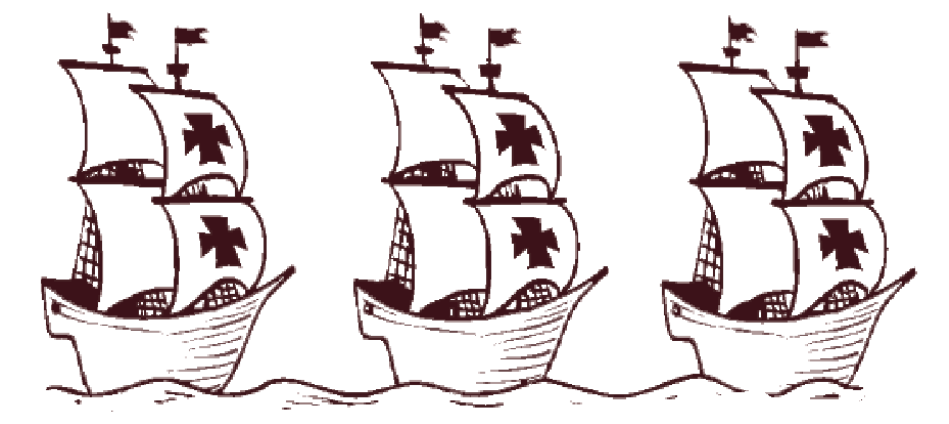 Maybe group captive insurance is a fit for your company
By Graden MarshallIn 1492, Christopher Columbus set sail from Spain to find an all-water route to Asia. To his surprise, 12 months into his voyage, he found America. Today, setting sail on the ocean of the captive insurance world may seem more treacherous than the perils fac...
---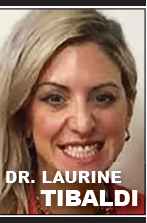 Save time and money by knowing where to go for medical care
By Dr. Laurine TibaldiPeople who experience an injury or illness often have to decide where best to seek medical attention, with some patients often heading to the emergency room (ER). Because ERs prioritize life-threatening emergencies, patients who are experiencing non-eme...
Calendar
Calendar listings are provided as a free service to our readers. Information about upcoming events may be sent to brice@slenterprise.com. The submission deadline is one week before publication.
North County Business Summit - November 15
Speakers include Brandon Fugal, chairman of Coldwell Banker Commercial Advisors; Richard Scully, CEO and founder of Chamber Nation; Andrew and Shauna Smith, CEO and founders of Four Food Groups; Ken Bretscheider, CEO and founder of Evermore and founder of The Void; and Daniel Thomas, regional partner at St. John Properties. Location is the DoTerra Conference Center, 389 S. 1300 W., Pleasant Grove. Cost is $50 for members of the American Fork, Pleasant Grove-Lindon or Lehi Area chambers of commerce; $75 for nonmembers. Details.
101st Utah Farm Bureau Federation Convention - November 15-17
With the theme "The Miracle of Agriculture." Speakers include Michele Payn, farm and food advocate and author of "No More Food Fights" and "Food Truths from Farm to Table"; and Brent Bean, who teaches communication at BYU-Idaho. Location is Davis Conference Center, 1651 N. 700 W., Layton. Cost is $70 through Oct. 23; $80 for the full conference, $40 for one day, $30 for Friday banquet. Details.
Trends 2018 - November 16
A ULI (Urban Land Institute) Utah event with the theme "Evolution or Revolution? Changes Big & Small in Utah Real Estate." Conference is 7:30 a.m.-4 p.m. Network social is 4-6 p.m. Keynote speaker Allison Wylie, transportation and mobility policy associate at Uber, will discuss "Disruptive Trends in Personal Transportation." Location is Little America Hotel, 500 S. Main St., Salt Lake City. Cost is $150 for members, $200 for nonmembers, with other rates for public/nonprofit, students and those under age 35. Registration can be completed at http://utah.uli.org/event/nov-16th-trends-conference/.
Women's Business Leadership Conference - November 28
A Utah Hispanic Chamber of Commerce event. Theme is "Women on the Move: A Strategic Path for Personal and Business Success." Location is the Utah Cultural Celebration Center, 1355 W. 3100 S., West Valley City. Registration can be completed at http://www.Eventbrite.com.




JOIN US ON FACEBOOK

FOLLOW US ON TWITTER
SEND US AN EMAIL