https://slenterprise.com
801-533-0556
---
This week in The Enterprise
Monday, November 6, 2017
'Active shooter' situations may be rare but we need to be ready
By Brice WallaceIt wasn't all that long ago that the term "active shooter" did not exist.But Salt Lake City Police Capt. Lance VanDongen recently reminded a group in Salt Lake City that it now is commonplace — so much so that business owners and managers n...
---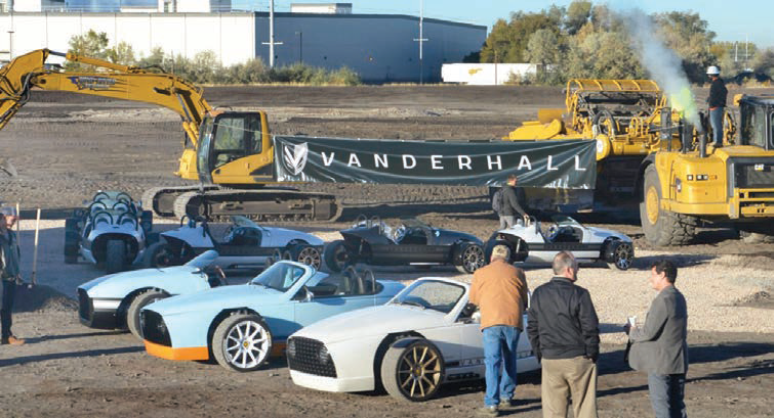 Provo firm will now have a place to build its luxury sports 3-wheeler
By John RogersResponding to the classic success story of demand exceeding supply, Vanderhall Motor Works Inc. has broken ground on a huge new production facility northwest of downtown Provo. Vanderhall builds revolutionary, peppy, high-end, three-wheel roadsters. The company...
---
Utah consumers have never been more optimistic
Utah consumers are really feeling confident about economic conditions in the state. In fact, according to Zions Bank Utah Consumer Attitude Index (CAI) released last week, they've never felt better.The CAI increased 8.9 points in October to 125.4, the highest level ever rec...
---
Mideast trade mission puts spotlight on Utah companies doing business in Israel
A recent governor-led trade mission to Israel featured three companies as examples of doing business with that nation.GlobalSim, Intermountain Healthcare and Peel Therapeutics shared their international business experiences with the Utah delegation on the trip, which also include...
---
Joseph Eve joins Wipfli group
Joseph Eve, a Montana-based accounting and consulting firm with an office in Salt Lake City, has joined Wipfli, a firm that will now have approximately 1,900 associates and 47 office locations across the United States.Joseph Eve has the full-service office in Salt Lake City and t...
---
Utah home construction cost ratio near middle
The Salt Lake City area is ranked near the middle in a 50-city study of the value of a home and the cost to build it.In the study, titled "Paying for Dirt: Where Have Home Values Detached from Construction Costs," Salt Lake City ranks 23rd and in 2016 had a "con...
---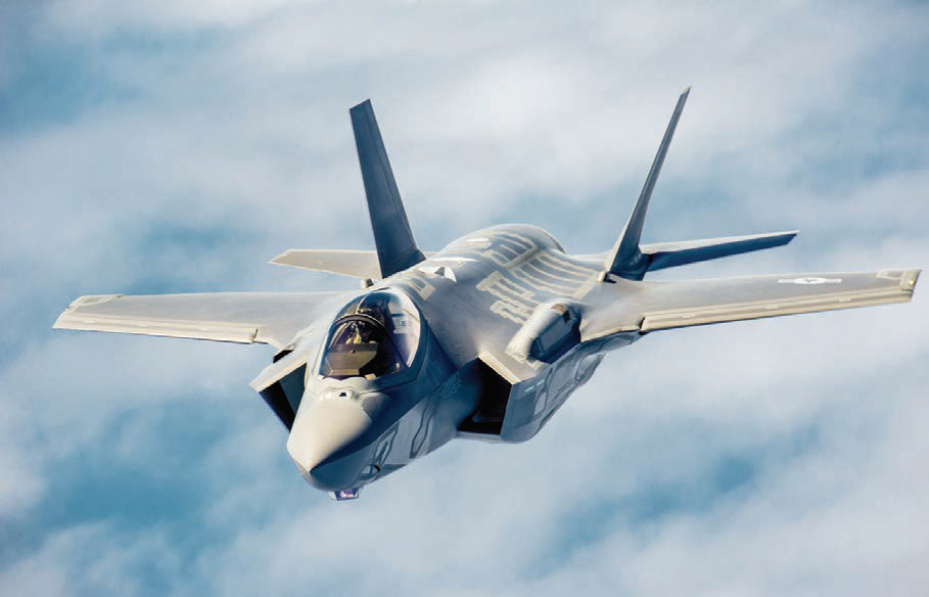 Orbital ATK signs $24M contract to build F-35 fighter components at Clearfield plant
Orbital ATK has received an initial $24 million contract from Lockheed Martin to produce a pair of composite components for the F-35 Joint Strike Force Fighter aircraft. The parts will be manufactured at the Orbital ATK facility in Clearfield.Orbital ATK will make bullnose and bl...
---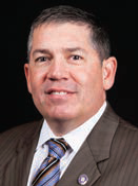 Pierpont to head national group of workforce agencies
The National Association of State Workforce Agencies (NASWA) has elected Jon Pierpont, executive director of the Utah Department of Workforce Services, to serve on its leadership team as president-elect. As part of this commitment, Pierpont will represent Utah on the committee fo...
---
USU professor to study wastewater reclamation with USTAR grant
Utah Science Technology and Research (USTAR) has awarded a grant for a project that targets wastewater issues with a technology that also could create bioenergy.The Industry Partnership Program (IPP) grant was awarded to professor Ronald Sims and Utah State University to support ...
---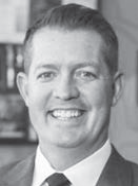 Lee named president and CEO at SLC's 4Life
Salt Lake City-based 4Life, a nutritional supplement developer and manufacturer with offices in 24 markets worldwide, has named Danny Lee as the company's new president and CEO. Steve Tew, who has served as president since 2004 and CEO since 2014, has been appointed vice ch...
---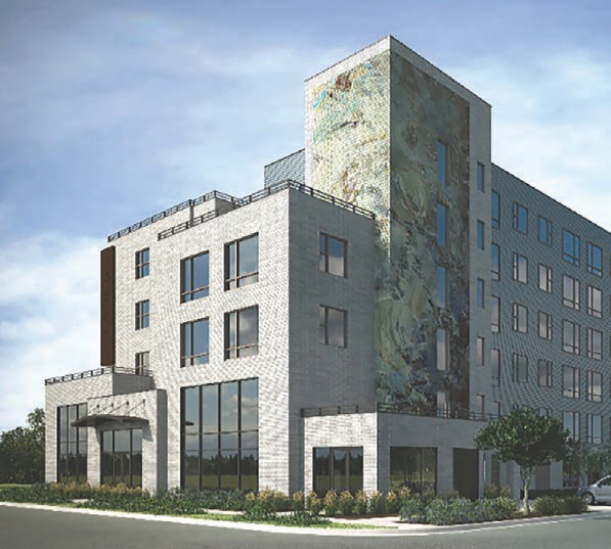 Project hopes to facilitate creativity
A development focused on artisan residents is set to have move-in starting Jan. 1.Giv Group and local nonprofit Craft Lake City are partnering to promote the development, called Project Open. The new development will have affordable housing opportunities and a residential initiat...
---
SLC medtech acquired by investment firm
The EQT Mid Market US fund has acquired a majority stake in Clinical Innovations LLC, a Salt Lake City-based pure-play provider of single-use clinician-preferred medical devices for labor and delivery in hospitals.Financial terms were not disclosed.Clinical Innovations was founde...
---
MACU ranks tops for business
Mountain America Credit Union Business Services has been ranked first among credit unions in business share accounts in the Western region and ranked second nationally by the National Credit Union Administration website.NCUA.gov issues the rankings, which are determined by the to...
---
CORPORATE FINANCIAL REPORTS
The following are recent financial reports as posted by selected Utah corporations:SkyWestSkyWest Inc., based in St. George, reported net income of $54 million, or $1.01 per share, for the third quarter ended Sept. 30. That compares that compares with $41 million, or 79 cents per...
Calendar
Calendar listings are provided as a free service to our readers. Information about upcoming events may be sent to brice@slenterprise.com. The submission deadline is one week before publication.
Startup Santa Children's Book Drive - November 7, 2017
A Boomsourcing event. Local businesses are invited to participate in a field goal kicking competition and win prizes for the best kicks. To participate, individuals must donate five children's books (or a designated dollar amount). Location is Rice-Eccles Stadium, 451 S. 1400 E., Salt Lake City. Registration can be completed at http://www.Eventbrite.com.
19th Annual Hall of Fame Gala - November 10
A Utah Technology Council event. Black-tie, invited event features a 6 p.m. reception and a 7 p.m. dinner program. Keynote speaker is Satya Nadella, chief executive officer of Microsoft. Location is Salt Palace Convention Center, 100 S. West Temple, Salt Lake City. Cost is $325. Details are at http://www.utahtech.org.
Inaugural UWW Summit and Surefire Utah - November 10-11
Presented by Utah Wonder Women (UWW), a networking community for accomplished women and future leaders in Utah. Summit takes place 9 a.m.-5 p.m. Nov. 10 at the University of Utah Officers Club. Speakers include Rosie Rios, former U.S. treasurer; media executive Pat Mitchell; FJ Management chief executive officer and president Crystal Maggelet; and LHM Management Corp. owner and chair Gail Miller. Surefire Utah takes place 8:15 a.m.-5 p.m. Nov. 11 at the University of Utah Guest House and is a day-long conference for girls ages 15-18 covering topics such as the future of work and raising visibility of female leadership in Utah. Speakers include Afghani rapper and child marriage activist Sonita Alizadeh, currently attending school at Wasatch Academy in Utah; actress Monique Coleman; Lucie Fink from Refinery29; and Lauren Magenta from Spoon University. Summit details are at www.utahwonderwomen.com. Surefire Utah details are at http://www.surefiregirls.com.
Trends 2018 - November 16
A ULI (Urban Land Institute) Utah event with the theme "Evolution or Revolution? Changes Big & Small in Utah Real Estate." Conference is 7:30 a.m.-4 p.m. Network social is 4-6 p.m. Keynote speaker Allison Wylie, transportation and mobility policy associate at Uber, will discuss "Disruptive Trends in Personal Transportation." Location is Little America Hotel, 500 S. Main St., Salt Lake City. Cost is $150 for members, $200 for nonmembers, with other rates for public/nonprofit, students and those under age 35. Registration can be completed at http://utah.uli.org/event/nov-16th-trends-conference/.


JOIN US ON FACEBOOK

FOLLOW US ON TWITTER

SEND US AN EMAIL