https://slenterprise.com
801-533-0556
---
This week in The Enterprise
Monday, October 30, 2017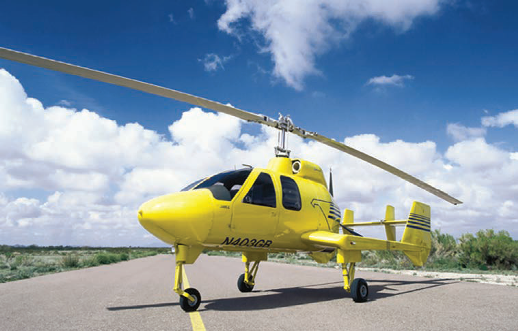 Salt Lake firm enters venture to advance move to urban air taxi
A Salt Lake City company has announced a joint venture that it says will advance its move to provide on-demand urban air taxis.Skyworks Global Inc. said flying taxis "are no longer in the realm of science fiction" and that its venture with Switch Mobility will leads t...
---
City & state rated biz-friendy, but have competition
By Brice WallaceBoth Salt Lake City and Utah fared well in an annual survey of small-business friendliness, although both face intense nearby competition.Utah was ranked seventh-best among states and Salt Lake City was ninth among 80 cities in the Small Business Friendliness Surv...
---
Jobless rate drops to 3.4% in September
Utah's unemployment rate slipped lower in September as the year-over-year job count grew.The Department of Workforce Services reported that the state's nonfarm payroll employment in September grew by an estimated 2.4 percent, adding 35,100 jobs to the economy si...
---
BYU TV & radio operations announce changes
BYU Broadcasting has announced changes to its TV and radio operations, effective in mid-2018.The TV operations — BYUtv, KBYU Channel 11 and BYUtv International — will be consolidated into a single nationwide television network. The radio operation changes include cons...
---
Legal battles drive VidAngel to Chap. 11 bankruptcy filing
VidAngel, a Provo-based movie and TV series filtering company locked in legal battles with several studios, has filed for Chapter 11 bankruptcy.Neal Harmon, chief executive officer, said in announcing the filing that the company will continue to offer its filtering service and ad...
---
Intermountain sets restructuring
Intermountain Healthcare, a Salt Lake City-based health system with 22 hospitals and more than 185 clinics, has announced a new internal structure that the company says will better serve patients and communities.The company will replace its current geographically defined administ...
---
Trends report: Salt Lake among 'next big cities'
Salt Lake City is third-ranked in a listing of "next big cities," based upon real estate trends across the nation.The "Emerging Trends in Real Estate 2018" report, released by PwC and the Urban Land Institute (ULI), puts the Utah capital behind only Seattl...
---
City accepting CIP apps
Salt Lake City has begun accepting applications for the Capital Improvement Program (CIP), a planning program of capital spending needed to replace or expand the city's public infrastructure.The application deadline is 11:59 p.m. Nov. 30.Capital improvements involve the con...
---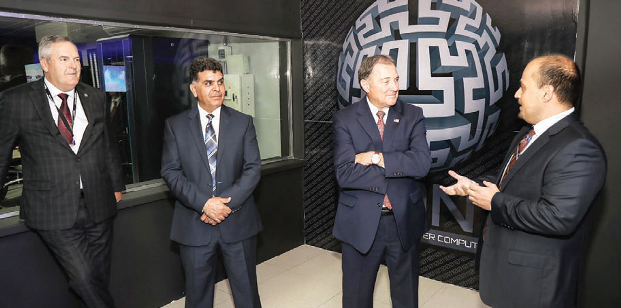 Trade mission takes Utahns to Middle East
Nineteen companies and organizations joined Gov. Gary Herbert recently on a trade mission to Amman, Jordan, and Tel Aviv and Jerusalem, Israel.Jordan and Israel are considered gateway countries for businesses interested in expanding into Middle Eastern markets. "Both J...
---
Corporate Financial Reports: 10-30-17
The following are recent financial reports as posted by selected Utah corporations:ZionsZions Bancorporation, based in Salt Lake City, reported net earnings applicable to common shareholders of $152 million, or 72 cents per share, for the third quarter ended Sept. 30. That compar...
Calendar
Calendar listings are provided as a free service to our readers. Information about upcoming events may be sent to brice@slenterprise.com. The submission deadline is one week before publication.
Startup Santa Children's Book Drive - November 7, 2017
A Boomsourcing event. Local businesses are invited to participate in a field goal kicking competition and win prizes for the best kicks. To participate, individuals must donate five children's books (or a designated dollar amount). Location is Rice-Eccles Stadium, 451 S. 1400 E., Salt Lake City. Registration can be completed at http://www.Eventbrite.com.
19th Annual Hall of Fame Gala - November 10
A Utah Technology Council event. Black-tie, invited event features a 6 p.m. reception and a 7 p.m. dinner program. Keynote speaker is Satya Nadella, chief executive officer of Microsoft. Location is Salt Palace Convention Center, 100 S. West Temple, Salt Lake City. Cost is $325. Details are at http://www.utahtech.org.
Inaugural UWW Summit and Surefire Utah - November 10-11
Presented by Utah Wonder Women (UWW), a networking community for accomplished women and future leaders in Utah. Summit takes place 9 a.m.-5 p.m. Nov. 10 at the University of Utah Officers Club. Speakers include Rosie Rios, former U.S. treasurer; media executive Pat Mitchell; FJ Management chief executive officer and president Crystal Maggelet; and LHM Management Corp. owner and chair Gail Miller. Surefire Utah takes place 8:15 a.m.-5 p.m. Nov. 11 at the University of Utah Guest House and is a day-long conference for girls ages 15-18 covering topics such as the future of work and raising visibility of female leadership in Utah. Speakers include Afghani rapper and child marriage activist Sonita Alizadeh, currently attending school at Wasatch Academy in Utah; actress Monique Coleman; Lucie Fink from Refinery29; and Lauren Magenta from Spoon University. Summit details are at www.utahwonderwomen.com. Surefire Utah details are at http://www.surefiregirls.com.
Trends 2018 - November 16
A ULI (Urban Land Institute) Utah event with the theme "Evolution or Revolution? Changes Big & Small in Utah Real Estate." Conference is 7:30 a.m.-4 p.m. Network social is 4-6 p.m. Keynote speaker Allison Wylie, transportation and mobility policy associate at Uber, will discuss "Disruptive Trends in Personal Transportation." Location is Little America Hotel, 500 S. Main St., Salt Lake City. Cost is $150 for members, $200 for nonmembers, with other rates for public/nonprofit, students and those under age 35. Registration can be completed at http://utah.uli.org/event/nov-16th-trends-conference/.


JOIN US ON FACEBOOK

FOLLOW US ON TWITTER

SEND US AN EMAIL