https://slenterprise.com
801-533-0556
---
This week in The Enterprise
Monday, October 23, 2017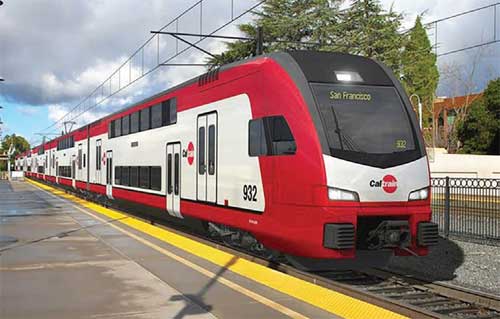 Clearfield loses train factory to Salt Lake's Northwest Quadrant
By John RogersA new major manufacturing facility for a Switzerland-based train manufacturer — one that Clearfield officials thought they had a good shot at having in their city — instead will be built in Salt Lake City, the company has announced. Stadler Rail rec...
---
BioUtah chief: Need to tell story of Utah biotechs
By Brice Wallace Among the accolades and glowing statistics about Utah's economy, a couple may have slipped under the radar.Not only is Utah 13th-ranked among states for employment in the life science industry, it tops all states in industry employment growth. In the period...
---
Carter tabbed to head UCAIR
The Utah Clean Air Partnership (UCAIR) board has appointed Thom Carter as its new executive director. UCAIR is a nonprofit organization with the goal of bringing Utah communities together to achieve clean air. "After an extensive search, we are excited t...
---
Gas prices finally headed down
Utah gas prices were looking pretty scary in September, but are trending down just in time for Halloween.Gas prices have fallen about 10 cents in the state after last month's unusual spike caused when major U.S. oil refineries on the Gulf Coast were taken offline ...
---
FireFly Automatix again tops MWCN's list of Utah's fastest-growing
Utah doesn't have many fireflies, but FireFly has demonstrated an ability to grow and shine.FireFly Automatix Inc., a North Salt Lake-based company operating as FireFly Equipment, has again earned the top spot in the Utah 100, a list of the fastest-growing companies in Utah...
---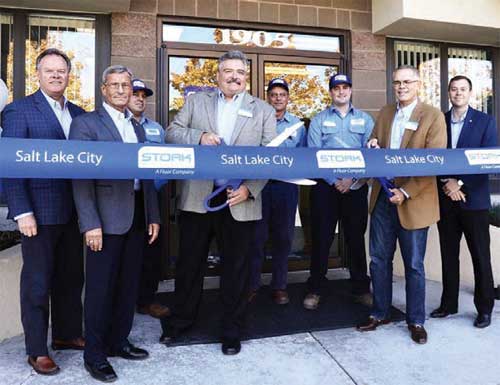 Stork opens service center
Stork, a maintenance and modification company headquartered in the Netherlands, has opened a Salt Lake City service center and expects to hire 60 technicians as part of its truck-based, fit-for-purpose mobile maintenance and construction fleet. The company welcomed clients a...
---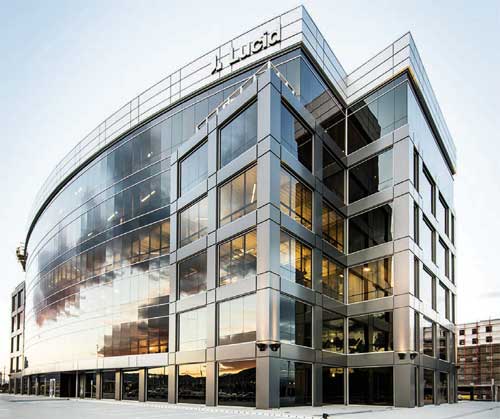 SoJo Station set to open in South Jordan
Nov. 1 is the date that developers, South Jordan city officials and representatives from UTA have set to open the first phase of SoJo Station in South Jordan. A ceremony and open house will be held that day from 11 a.m. to 2 p.m. Located at 10355 S. South Jordan Gateway, the site...
Calendar
Calendar listings are provided as a free service to our readers. Information about upcoming events may be sent to brice@slenterprise.com. The submission deadline is one week before publication.
WeROC Conference: 'Women Entrepreneurs Realizing Opportunities for Capital' - October 26
A VentureCapital.org event focusing on why women-led companies have a more difficult time raising capital, and how people can change mindsets and shatter perceptions. Morning keynote speaker is Carolyn Rodz, founder of Alice. Event also features two panel discussions; women entrepreneurs presenting their companies in a 10-minute pitch to a panel of venture capitalists, investors and influencers; and a reception. Location is Salt Lake Community College's Miller Campus, 9750 S. 300 W., Sandy. Cost is $150, $200 for presenting companies, $175 at the door. Registration can be completed at http://www.Eventbrite.com.
10th Annual Women Tech Awards - October 27
A Women Tech Council event. Keynote speaker is Safra Catz, chief executive officer of Oracle. Location is the Grand America Hotel, 555 S. Main St., Salt Lake City. Cost is $125 for members, $150 for nonmembers. Details are at http://www.womentechcouncil.org.
19th Annual Hall of Fame Gala - November 10
A Utah Technology Council event. Black-tie, invited event features a 6 p.m. reception and a 7 p.m. dinner program. Keynote speaker is Satya Nadella, chief executive officer of Microsoft. Location is Salt Palace Convention Center, 100 S. West Temple, Salt Lake City. Cost is $325. Details are at http://www.utahtech.org.
Trends 2018 - November 16
A ULI (Urban Land Institute) Utah event with the theme "Evolution or Revolution? Changes Big & Small in Utah Real Estate." Conference is 7:30 a.m.-4 p.m. Network social is 4-6 p.m. Keynote speaker Allison Wylie, transportation and mobility policy associate at Uber, will discuss "Disruptive Trends in Personal Transportation." Location is Little America Hotel, 500 S. Main St., Salt Lake City. Cost is $150 for members, $200 for nonmembers, with other rates for public/nonprofit, students and those under age 35. Registration can be completed at http://utah.uli.org/event/nov-16th-trends-conference/.


JOIN US ON FACEBOOK

FOLLOW US ON TWITTER

SEND US AN EMAIL