https://slenterprise.com
801-533-0556
---
This week in The Enterprise
Tuesday, October 10, 2017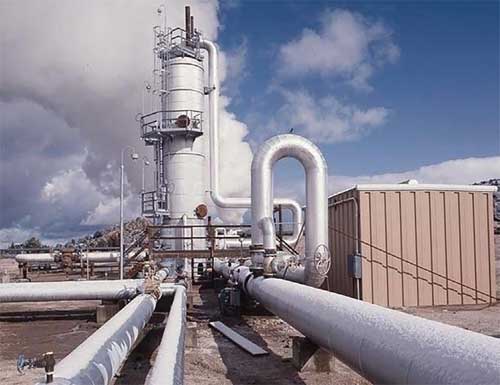 Meeting speakers: Geothermal potential barely touched in Utah
By Brice Wallace While Utah is ranked third among states in geothermal power generation, speakers at an energy conference last week believe the state has barely drilled the surface of its potential.Behind only California and Nevada, Utah has three geothermal projects that pr...
---
Biotech firm agrees to buy vacant West Jordan Fairchild building
After sitting empty and idle for three years, the former home of Fairchild Semiconductor in West Jordan is set to have new life. PolarityTE, a biotech startup in Salt Lake City, has agreed to purchase the property for about $21 million. The deal transferring the 60-acre site...
---
Salt Lake City home prices continue climb
Home prices in the Salt Lake City market continue to show a steady increase, according to data released last week by Californian-based property data and analytics company CoreLogic. The CoreLogic Home Price Index (HPI) showed a 0.7 percent increase in the prices that Utah homes s...
---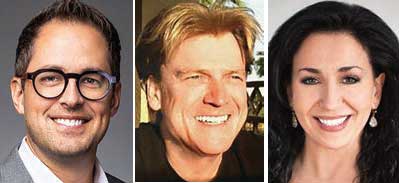 Three to be inducted into Utah Technology Council Hall of Fame
The Utah Technology Council (UTC) has announced three inductees to its Hall of Fame: Aaron Skonnard, Amy Rees Anderson and Patrick M. Byrne.The three will be inducted Nov. 10 at the annual black-tie Hall of Fame Gala at the Salt Palace Convention Center in Salt Lake City.In annou...
---
Lofgren tabbed as NAIOP developer of the year
Commercial real estate development association NAIOP Utah has named Dan Lofgren of Cowboy Partners and Cowboy Properties as 2017 NAIOP Utah Developer of the Year. The association said the honor was bestowed because of Lofgren's impact on Utah's commercial development ...
---
Funds available for renewable energy projects
Rocky Mountain Power's Blue Sky program is now accepting funding applications for renewable energy projects. The program, funded by more than 44,000 Blue Sky customers, is available to help cover the cost of installing renewable energy systems for non-residential, community...
---
Safety grant apps available
The Utah Labor Commission has about $700,000 it wants to award in the form of grants to help Utah organizations improve workplace safety. The commission has begun accepting applications from businesses and other entities for Workplace Safety grants for 2018. The grants help ...
---
SkyWest continues to grow
St. George-based SkyWest Inc., holding company for SkyWest Airlines has reported that it has entered into aircraft purchase agreements and capacity purchase agreements to acquire and fly 15 additional new aircraft with Delta Air Lines and five additional new aircraft with Alaska ...
---
Spring2 Technologies now part of Eide Bailly family
Technology consulting company Spring2 Technologies of Sandy has become part of Eide Bailly LLP, a regional CPA and business advisory firm, the company has announced. The Spring2 staff will join the technology practice of Eide Bailly and move into Eide Bailly's existing Lehi...
---
Mid-Valley Performing Arts Center design team announced
The design team for the planned Mid-Valley Performing Arts Center (MVPAC) has been named in a release from Salt Lake County and Taylorsville city. Method Studio, a Salt Lake City-based architecture firm, and The Shalleck Collaborative of Berkeley, California, a theater planning a...
---
WTC Utah awarded $390,000 to help local businesses boost exporting
World Trade Center Utah has been awarded $390,000 in funds to provide grants to local companies.The funding comes through the State Trade Expansion Program (STEP), administered by the U.S. Small Business Administration. The grants are designed to boost the number of small busines...
---
IntegraCore purchased by VSCM
Salt Lake City-based Visible Supply Chain Management (VSCM) has acquired IntegraCore, a provider of business-to-consumer order fulfillment and shipping services. With facilities in Utah and Georgia, IntegraCore's operations will be incorporated into VSCM's vertic...
Calendar
Calendar listings are provided as a free service to our readers. Information about upcoming events may be sent to brice@slenterprise.com. The submission deadline is one week before publication.
Utah Sustainability Summit - October 11
Presented by P3 Utah, the U.S. Green Building Council and Intermountain Healthcare. Theme is "Wellness: Connecting Human and Environmental Health." Location is Falls Event Center at Trolley Square, 580 S. 600 E., Salt Lake City. Details are at https://utsustainabilitysummit.com/.
Titan Awards Ceremony - October 19
A Sandy Area Chamber of Commerce event. Honorees are Kem C. Gardner, chairman of the Gardner Co.; Jeanette Herbert, Utah's first lady; and Ronald W. Jibson, former chairman, president and chief executive officer of Questar Corp. (now Dominion Energy). Location is Little America Hotel, 500 S. Main St., Salt Lake City. Details are at http://www.sandychamber.com.
10th Annual Women Tech Awards - October 27
A Women Tech Council event. Keynote speaker is Safra Catz, chief executive officer of Oracle. Location is the Grand America Hotel, 555 S. Main St., Salt Lake City. Cost is $125 for members, $150 for nonmembers. Details are at http://www.womentechcouncil.org.
19th Annual Hall of Fame Gala - November 10
A Utah Technology Council event. Black-tie, invited event features a 6 p.m. reception and a 7 p.m. dinner program. Keynote speaker is Satya Nadella, chief executive officer of Microsoft. Location is Salt Palace Convention Center, 100 S. West Temple, Salt Lake City. Cost is $325. Details are at http://www.utahtech.org.


JOIN US ON FACEBOOK

FOLLOW US ON TWITTER

SEND US AN EMAIL