http://slenterprise.com
801-533-0556
---
This week in The Enterprise
Monday, October 2, 2017
Security expert warns: 'Recognize and deal with cyberspace threats'
By Brice WallaceWhatever roles you might have in your life — entrepreneur, executive, spouse, parent, neighbor — you can add another one.Warrior.That's what a retired U.S. Air Force intelligence officer stressed during talks last week in northern Utah about cybe...
---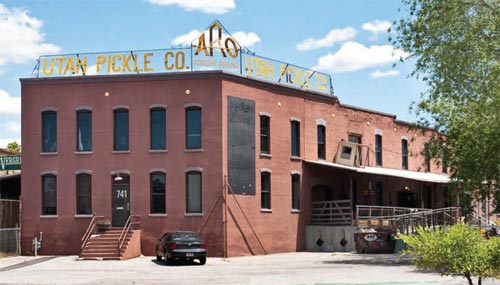 Restoration campaign targets Utah Pickle Co. building to receive grant
Salt Lake City is seeking help from residents, business owners, patrons and visitors in an attempt to receive $150,000 in grant funding for the restoration of the historic Utah Pickle Co.The building, at 741 S. 400 W. in the city's Granary District, was built in 1894 and se...
---
Utahns' economic outlook continues to be optimistic
Utahns continue to be optimistic about both their current economic status as well as the future outlook, according to the Zions Bank Utah Consumer Attitude Index (CAI). The index increased 1.4 points in September to 116.4. Consumer confidence in Utah has registered above 110...
---
Salt Lake market leads Utah to No. 2 best in nation for 'underwater' mortgages
Only Texas has a lower percentage of its home buyers "underwater" with their home mortgages than Utah. Just 1.56 percent of local homeowners owe more on their homes than they are worth, according to the second quarter Home Equity Analysis released recently by property...
---
Dynatronics to acquire Bird & Cronin Inc.
Cottonwood Heights-based Dynatronics Corp. announced it has agreed to acquire substantially all of the assets of Bird & Cronin Inc., a Minneapolis-based manufacturer of orthopedic soft goods and specialty patient-care products. Bird & Cronin will be operated as a wholly o...
---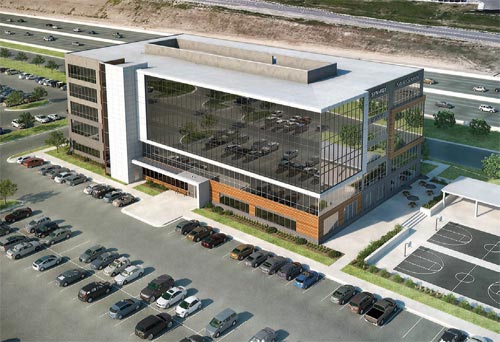 Utah Global Forum to explore 'Prosperity Through Diversity' at annual meet
By Brice WallaceA prominent political analyst and the top official at the U.S. Hispanic Chamber of Commerce will headline the Utah Global Forum, set for Oct. 17 in Salt Lake City.Highlighting the event's theme of "Prosperity Through Diversity," the keynote speak...
---
NeverBounce opens PC office
NeverBounce, a Cleveland-based company that provides email verification and cleaning services, is expanding with a new office in Park City.Founder and CEO Brad Owen said that office will open in mid-October and will house NeverBounce's Customer Success operations — a ...
---
Benefits firm opens in SLC
Benefitfocus Inc., a provider of cloud-based benefits management software headquartered in Charleston, South Carolina, has announced the opening of a new office in Salt Lake City. After considering multiple options in the region, the company said it chose Salt Lake City because o...

Meet & Eat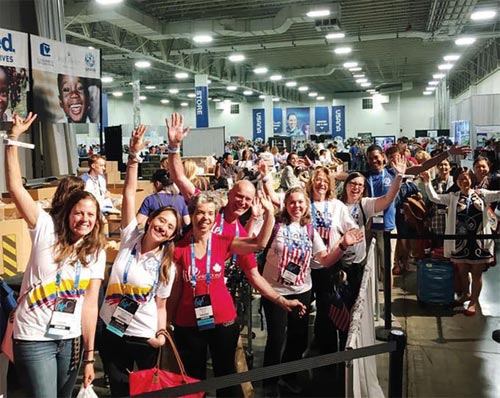 Will Salt Lake City's convention industry have a life after OR
Visual evidence that the Salt Lake City convention industry is doing just fine includes recent conventions of USANA (top), doTerra (center) and Comic Con, all at the Salt Palace Convention Center.By Brice WallaceGone are the twice-annual Outdoor Retailer trade shows and their $50...
---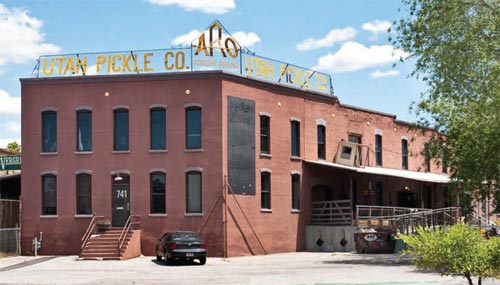 Keep your event pouring: Seven tips to keep you out of trouble when serving alcohol
By Tim KuhnA common question that comes up from nonprofit and corporate hosts is how to hold a private event where clients, customers and sponsors can attend and, among other things, be served alcoholic beverages. Often hosts apply to the Utah Department of Alcoholic Beverag...
Calendar
Calendar listings are provided as a free service to our readers. Information about upcoming events may be sent to brice@slenterprise.com. The submission deadline is one week before publication.
Utah Outdoor Recreation Summit - October 3-4
A gathering of outdoor industry leaders, county and city officials, user groups and public land managers to focus on Utah's outdoor recreation. Location is Ruby's Inn, 26 S. Main St., Bryce Canyon. Another regional summit takes place Aug. 30-31 at Snowbird Ski and Summer Resort, 9385 Snowbird Center Trail, Sandy. Early-bird registration is $100 for two summits, $60 for each summit. Registration can be completed at http://www.utahoutdoorsummit.com.
"25K Jobs" Launch Tour - October 3-5
Presented by Lt. Gov. Spencer Cox and World Trade Center Utah and focusing on Gov. Gary Herbert's challenge to create 25,000 jobs in rural Utah during the next four years. Activities take place Sept. 25, 11 a.m.-1 p.m. in Kane County and 4-6 p.m. in Garfield County; and Sept. 26, 11 a.m.-1 p.m. in Piute County and 4-6 p.m. in Wayne County. Exact locations to be announced. Details are at http://www.25kjobs.com.
2017 Education Summit - October 5
A Building Owners & Managers Association (BOMA) Utah event. Session topics include "Active Shooter Training," "Utah Economic Forecast" and "Lien Law." Location is Hilton Salt Lake City Center, 255 S. West Temple, Salt Lake City. Registration deadline is Oct. 2. Details are at http://www.bomautah.org.
Utah Sustainability Summit - October 11
Presented by P3 Utah, the U.S. Green Building Council and Intermountain Healthcare. Theme is "Wellness: Connecting Human and Environmental Health." Location is Falls Event Center at Trolley Square, 580 S. 600 E., Salt Lake City. Details are at https://utsustainabilitysummit.com/.


JOIN US ON FACEBOOK

FOLLOW US ON TWITTER
SEND US AN EMAIL