https://slenterprise.com
801-533-0556
---
This week in The Enterprise
Monday, September 18, 2017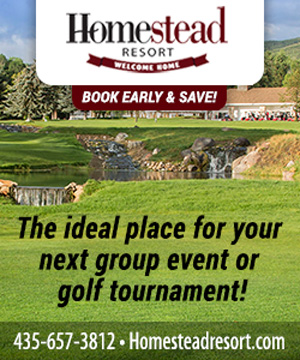 Pluralsight plans to build tech campus and create 2,464 jobs in Utah
By Brice WallaceA tech darling has committed to expand in Utah by adding 2,464 jobs over the next decade and building a large tech campus.Pluralsight, currently based in Farmington, will move its headquarters somewhere south of Salt Lake City. The company made the announcement ab...
---
EDCU 'wins' result in 9,356 jobs and $915 million in investments
By Brice Wallace The word "tremendous" was uttered often during last week's annual meeting of the Economic Development Corporation of Utah.The organization, which works to recruit companies to Utah and expand existing ones, had 34 project "wins"...
---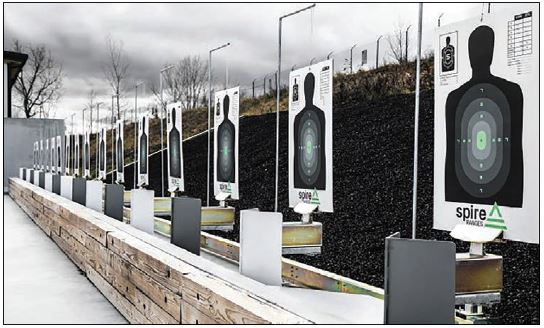 Mission includes exhibiting at London show for six Utah firms
Six Utah companies exhibited their products last week at the Defence and Security Equipment International (DSEI) trade show. The trade show was part of a trade mission to London led by World Trade Center Utah (WTC Utah) and the Utah Governor's Office of Economic Development...
---
Fewer mortgages show delinquency in Utah market
The number of home mortgages that are delinquent in the Salt Lake City market continues to decline, according to figures released by California-based property information and analytics company CoreLogic. In June, the latest date for which information has been compiled, 4.7 percen...
---
Ancestry CEO steps down; firm delays public offering
Lehi-based Ancestry has announced that CEO Tim Sullivan is stepping down and will become chairman of the company's board of directors effective Oct. 1. Howard Hochhauser, the company's chief financial officer and chief operating officer, will assume the role of interi...
---
Clearlink buys digital markete
Salt Lake City sales and marketing company Clearlink has beefed up its digital marketing capabilities with the acquisition of Portent Inc., a 22-year-old company based in Seattle. A release from Clearlink says of the acquisition: "The result is a new kind of full-service mo...
---
Bank of Utah slates speaker series
Bank of Utah has announced the lineup for its Fall Speaker Events. Former U.S. Air Force intelligence officer Ret. Col. Cedric Leighton will headline the events which run Sept. 26-27 at venues from Logan to Lehi. He will address cyber risk in the global marketplace. Leighton is c...
---
STEM Action Center initiative will bolster computing education in rural Utah
A new state education initiative is looking to ultimately bring more high-tech, high-wage jobs to rural Utah.The Utah STEM Action Center recently announced the Utah K-16 Computing Initiative, which will target rural communities needing support in building computing programs in lo...
---
Private equity firm buys SLC's Cafe Rio
Cafe Rio, a fast-casual Mexican restaurant company headquartered in Salt Lake City, has been acquired by Freeman Spogli & Co. of Los Angeles. According to a release from the company, Cafe Rio's existing management team will continue to lead the company and will ret...
---
Eide Bailly acquires Hawkins
Accounting firm Eide Bailly has acquired Hawkins Advisors of Orem, giving the regional firm a presence in southern Utah County.Hawkins Advisors will assume the Eide Bailly name and bring eight partners and 58 staff to the firm. These additions will make Eide Bailly one of the lar...
---
Fortem acquires Utah oil/gas leases
Fortem Resources Inc. of Las Vegas has indirectly acquired through Rolling Rock Resources LLC, its wholly owned subsidiary, an undivided 75 percent interest in oil and gas leases in the Mancos formation in Emery County covering a total of 2,313 acres. The leases were acquire...