http://slenterprise.com
801-533-0556
---
This week in The Enterprise
Monday, September 11, 2017
SLC benchmarking ordinance aimed at city's carbon footprint
By Brice WallaceA new Salt Lake City ordinance will require benchmarking and annual measuring of energy use by commercial buildings of over 25,000 square feet.The city council recently passed the ordinance, proposed by Mayor Jackie Biskupski and the city's Sustainability De...
---
Salt Lake home prices show no sign of slowing
The rate at which home prices are increasing seems to be slowing slightly — everywhere but in Utah. According to CoreLogic, a California-based property information and analytics firms, home prices in the Salt Lake City market were 11.8 percent ahead of last year in July whi...
---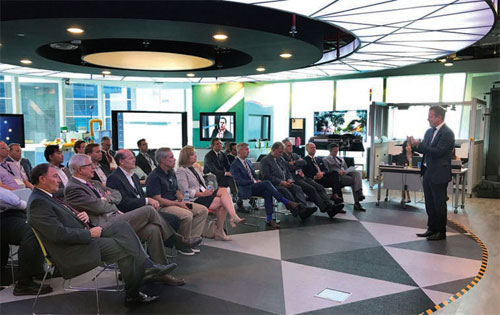 Utah firms make connections on trade mission to Far East
Representatives of 20 Utah companies joined Gov. Gary Herbert and others on a recent trade mission to Singapore and Vietnam.Ten of the private companies participated in Gold Key business matchmaking services facilitated by the U.S. Commercial Service and designed to connect Utah ...
---
Chamber joins forces with Mexican chambers to fight for pacts like NAFTA
By Brice WallaceThe Salt Lake Chamber has joined forces with counterparts in Mexico in an attempt to keep free trade agreements between the U.S. and Mexico in place.At a recent ceremony at the Utah Capitol, representatives of the local chamber and the Association of Mexican Chamb...
---
Sandy's Simplus acquires Basati
Simplus, a Sandy-based provider of quote-to-cash software solutions, has acquired business consulting firm Basati of Orlando, Florida, in an effort to increase implementation support in the financial services industry, the company has announced. "This acquisition will ...
---
BLM to proceed with oil and gas lease sales near Dinosaur National Monument
By John Rogers The Bureau of Land Management has decided to proceed with the sale of oil and gas leases in Uintah County despite doubts from several quarters. Uintah County officials have joined the National Park Service and others in opposition to the energy development tha...
---
30,500 attend doTerra's Global Convention in Salt Lake City
Salt Lake City was full of essential oil enthusiasts last week as more than 30,500 doTerra representatives descended on the Salt Palace Convention Center for the company's Global Convention. Officials of the Pleasant Grove-based direct marketing company said the available c...
---
SkyWest expands agreements with Delta, Alaska Airlines
SkyWest Airlines has entered into aircraft purchase agreements and capacity purchase agreements to acquire and fly 15 new aircraft with Delta Air Lines and 10 new aircraft with Alaska Airlines. Expected delivery dates of the 25 aircraft run from March 2018 through the e...
---
WTC joins Silicon Slopes in program to attract and retain women in tech jobs
Utah's Women Tech Council (WTC) and Silicon Slopes announced last week that they are working together to create an industry model to attract and retain more women in technology. This model, designed to change tech cultures, will leverage and expand successful diversity and ...
---
HGGC concludes acquisition of Park City's Nutriceutical Corp
The acquisition of Nutraceutical International Corp. of Park City by HGGC, a middle-market private equity firm based in Palo Alto, California, has been completed, according to an announcement by the company. The final acquisition prices was $41.80 per share in cash. The...
---
Texas company now part of CibusDx
CibusDx Inc., a new Salt Lake City-based diagnostic company that develops food safety platforms, has announced that it has acquired Pronucleotein Biotechnologies of San Antonio, Texas, and licensed the company's ApolloDx diagnostic platform for development and commercializa...
---
Swire adds Arizona plant to growing footprint
Swire Coca-Cola USA of Draper has completed its acquisition of the Coca-Cola Production Center in Tempe, Arizona, according to a release from the company. The purchase is part of The Coca-Cola Co.'s refranchising process. Swire Coca-Cola's operation of the production ...

Heritage Businesses
Big-D Construction: Now with seven regional offices and more than 1,000 employees
Big-D Construction has an extraordinary history that now spans 50 years here in Utah. It all started in Ogden in 1967, when a 30-year-old carpenter named Dee Livingood sold his blue Volkswagen for $1,000. Dee risked everything he had to start his own business. He named the compan...
---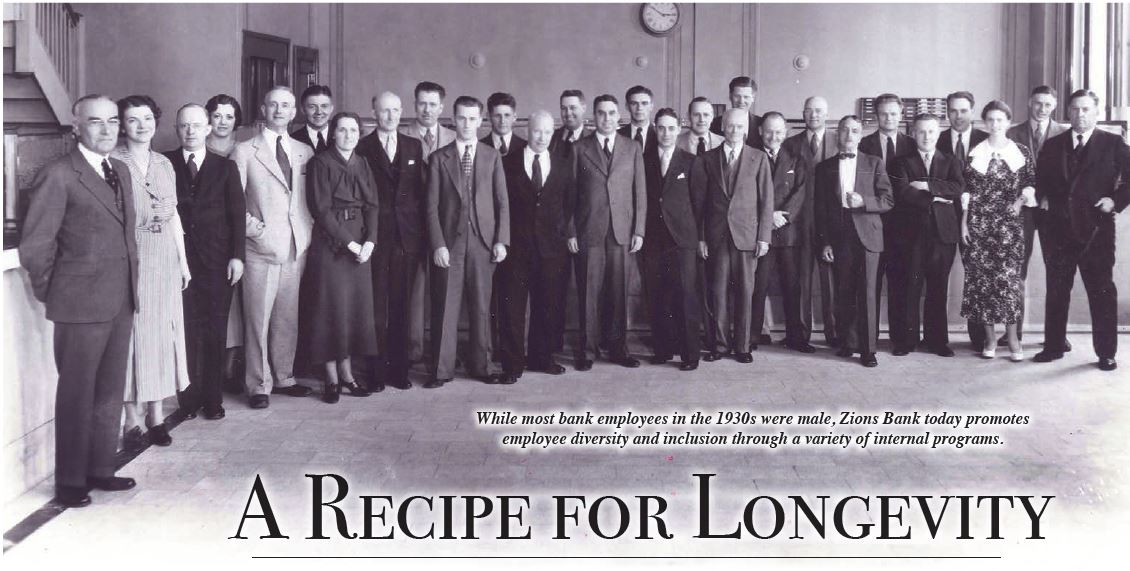 Newer companies can learn from Zions Bank's lasting legacy
The day Zions Bank opened for business in Salt Lake City on Oct. 1, 1873, the Deseret News reported: "Zion's Savings Bank and Trust Company promises to be one of the most important and beneficial institutions ever established in the Territory or in this part of the Un...
---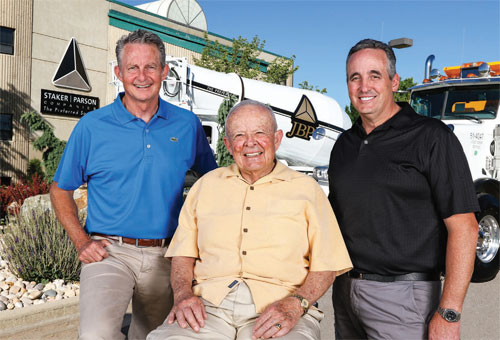 Staker Parson Companies: Building the Preferred Source Since 1952
From humble beginnings in Smithfield in 1952, Staker Parson Companies has grown to become one of Utah's leading suppliers of quality sand, rock, landscape products, ready-mixed concrete, asphalt, paving and construction services. The company is a 13-time Utah Best of State ...
---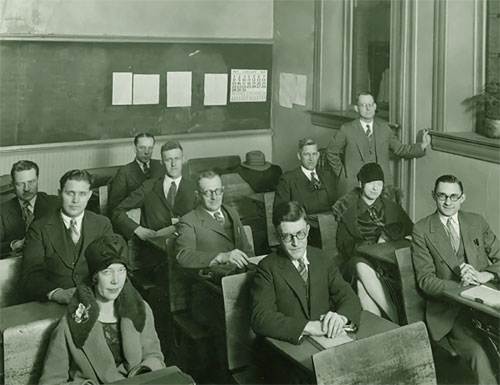 University Credit Union is 80,000 strong
From the original 12...University Federal Credit Union is a member-owned, full-service financial institution with branches in Salt Lake and Davis counties. Originally established to serve the employees of the University of Utah, the credit union later added alumni and students to...
---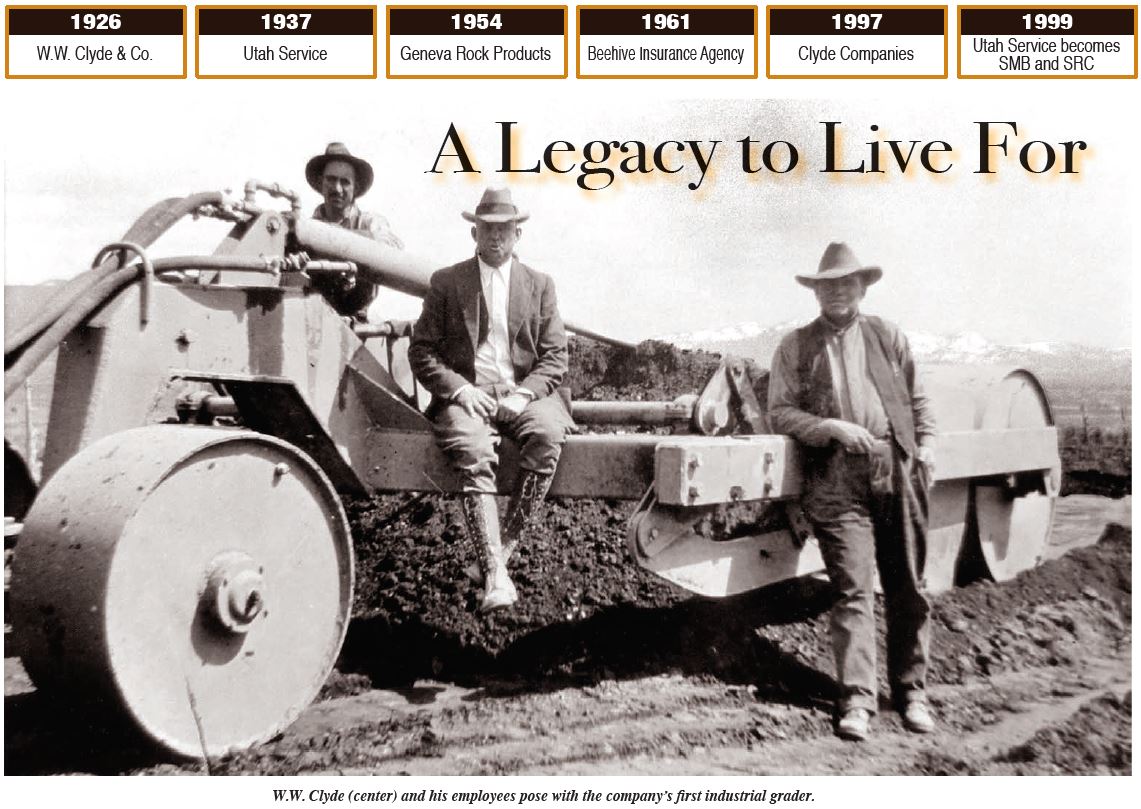 Clyde Companies' growth continues after 91 years building the West
Geneva Rock crews conduct concrete paving on 1-80 in northern Utah on the Silvercreek to Wanship project in 2015.The original Utah Service service station on Main Street in Springville. The company would become Sunroc Building Materials and Sunroc Corporation.After World War I, n...
---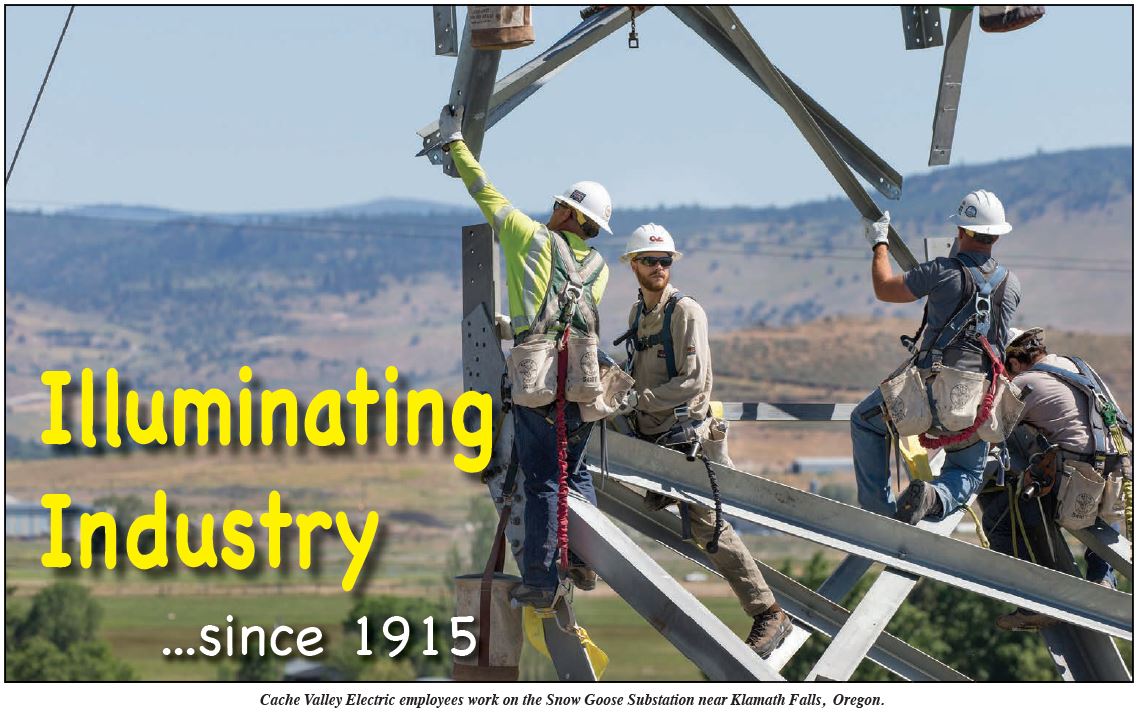 Three principles drive Cache Valley Electric: Hard work, top quality and "get it done on time"
Days of '47 Rodeo Arena at the Utah State Fairpark was built by Okland Contruction and lighted by Cache Valley Electric.Cache Valley Electric was the electrical contractor at Koloa Landing Resort in Poipu Beach, Kauai, Hawaii, that was built by Layton Construction.It all began in...
Calendar
Calendar listings are provided as a free service to our readers. Information about upcoming events may be sent to brice@slenterprise.com. The submission deadline is one week before publication.
2016-17 Economic Development Corporation of Utah (EDCUtah) Annual Meeting - September 12
Event will feature a review of the organization's accomplishments during the past year, presentation of the 2016-17 annual report, recognition of award winners and discussion of the 2017-18 strategic recruiting plan. Location is the Salt Palace Convention Center, 100 S. West Temple, Salt Lake City. Details are at https://edcutah.org.
"Product! Made In Utah (Why Not?)" - September 19
A Silicon Slopes event in partnership with AccessSaltLake focusing on the challenges of bringing manufacturing jobs back to Utah. Activities include a fireside chat with Susan Peterson, Freshly Picked, and a panel featuring Brian Sather, Blacksmith International (moderator); Eric Child, FiberFix; Kory Stevens, Taft; and Paige Smith, Kindrid Oak. Location is Zions Bank Founder Room, 1 S. Main St., Salt Lake City. Free. Registration can be completed at http://www.Eventbrite.com.
"25K Jobs" Launch Tour
- September 25-26
Presented by Lt. Gov. Spencer Cox and World Trade Center Utah and focusing on Gov. Gary Herbert's challenge to create 25,000 jobs in rural Utah during the next four years. Activities take place Sept. 25, 11 a.m.-1 p.m. in Kane County and 4-6 p.m. in Garfield County; and Sept. 26, 11 a.m.-1 p.m. in Piute County and 4-6 p.m. in Wayne County. Exact locations to be announced. Details are at
http://www.25kjobs.com
.


JOIN US ON FACEBOOK

FOLLOW US ON TWITTER
SEND US AN EMAIL