https://slenterprise.com
801-533-0556
---
This week in The Enterprise
Tuesday, September 5, 2017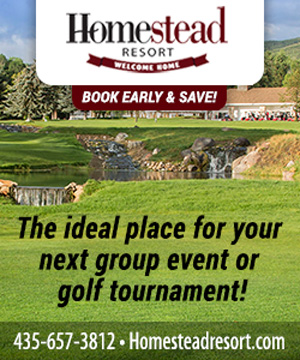 Garfield-area businesses urge against monument reduction
By Brice WallaceA group of businesses in the Escalante and Boulder area have made their position known regarding the possible shrinkage of the Grand Staircase-Escalante National Monument.Specifically, they urge the federal government to leave the monument alone, bucking stances t...
---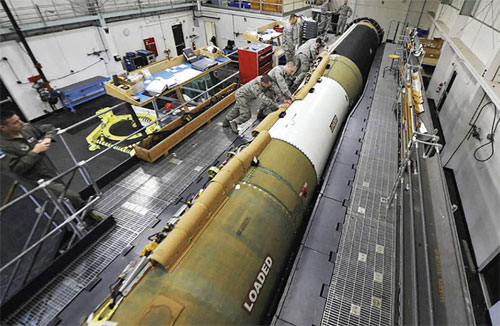 Utah Boeing plants will be part of GBSD ICBM development program
It looks like the next phase in the development of the new Ground Based Strategic Deterrent (GBSD), the replacement for the Air Force's Minuteman III intercontinental ballistic missile (ICBM) system, will involve Utah — at least to some degree. Boeing and Northrop Gru...
---
Optimism stays strong among Utah consumers
Consumer attitudes in Utah remain positive, continuing a year-long trend.The Zions Bank Utah Consumer Attitude Index (CAI) rose 0.8 points from July to August, reaching 115. The index has been above 110 since June 2016, indicating that Utahns continue to be very optimistic about ...
---
Rocky Mountain Power, rooftop solar industry sign settlement over rates
By John RogersThe parties involved in an ongoing dispute over how rooftop solar systems interface with traditional utilities have reached an agreement. Advocates and marketers of the popular rooftop installations have signed a settlement with Rocky Mountain Power which kills a pr...
---
Geothermal industry slates SLC gathering
Over 1,300 attendees will converge on the Salt Palace Convention Center in Salt Lake City for the world's largest geothermal energy event. The Geothermal Resources Council Annual Meeting and GEOEXPO+ will run Oct. 1-4.Utah Gov. Gary Herbert will address the o...
---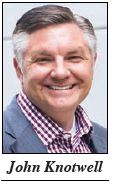 UTC has new leader
Utah's largest industry association has a new leader.The Utah Technology Council (UTC) announced last week that its board of trustees has unanimously appointed John Knotwell as president and chief executive officer. He succeeds Richard Nelson, who will serve as an advisor t...
---
Report: It's true, Utah really does have a gender equality problem
Whatever economic leaps Utah's economy has made during the past few years, it apparently lags when it comes to gender equality.As in, lags the rest of the nation.The Beehive State finished dead last overall in a recent analysis by WalletHub, which compared all states across...
---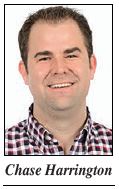 Harrington tabbed as president, COO at Entrata
Entrata, a property management software developer in Lehi, has appointed Chase Harrington its new president and chief operating officer, effective immediately. Since joining the company in 2009, Harrington has served as Entrata's COO and had the title of chief st...
---
CBRE report: E-commerce not really ruining traditional retail
A popular myth holds that pure-play e-commerce is taking over traditional retailing. But a new report from CBRE outlines how the opposite may be true: Brick-and-mortar retailers account for roughly half of online sales and related activity. Pure-play refers to...
---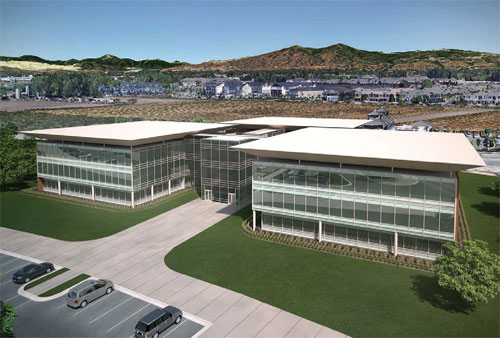 Phase 3 of doTerra's expansion will make room for 950 new employees
Pleasant Grove-based doTerra, a rapidly growing direct sales company that produces essential oils and other wellness products, is breaking ground on new office, medical and fulfillment space and expanding its manufacturing facility.It's the third phase in the company'...
---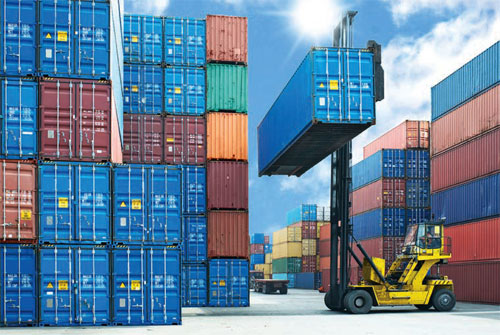 Committee hires firm to look for site for Utah's inland port
By Brice WallaceA group studying the idea of Utah being home to an inland port has contracted with a Massachusetts-based company to look for potential locations.The Utah Inland Port Committee has contracted with Cambridge Systems (CS) to start an in-depth analysis of sites for th...
---
Panel: Look to rural Utah for tech employees
By Brice WallaceClint Betts, the executive director and editor-in-chief of Silicon Slopes, acknowledges that while that organization's name has traditionally been identified with the area from Provo to Ogden, "if you ask me, I think it should be all of Utah."Wit...