http://slenterprise.com
801-533-0556
---
This week in The Enterprise
Monday, August 28, 2017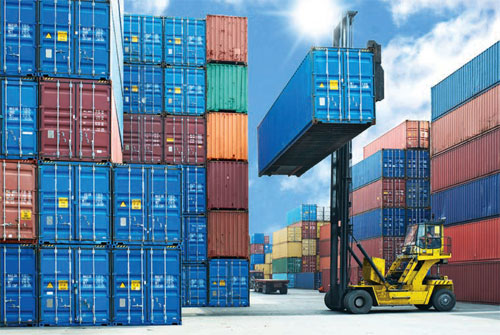 Committee hires firm to look for site for Utah's inland port
By Brice WallaceA group studying the idea of Utah being home to an inland port has contracted with a Massachusetts-based company to look for potential locations.The Utah Inland Port Committee has contracted with Cambridge Systems (CS) to start an in-depth analysis of sites for th...
---
Panel: Look to rural Utah for tech employees
By Brice WallaceClint Betts, the executive director and editor-in-chief of Silicon Slopes, acknowledges that while that organization's name has traditionally been identified with the area from Provo to Ogden, "if you ask me, I think it should be all of Utah."Wit...
---
Utah jobless rate sneaks back up 0.1%
While the nation's unemployment rate eased down one-tenth of a percentage point in July, Utah's went the other way by the same amount. July's seasonally adjusted jobless rate rose to 3.5 percent. According to the Utah Department of Workforce Services (DWS), that...
---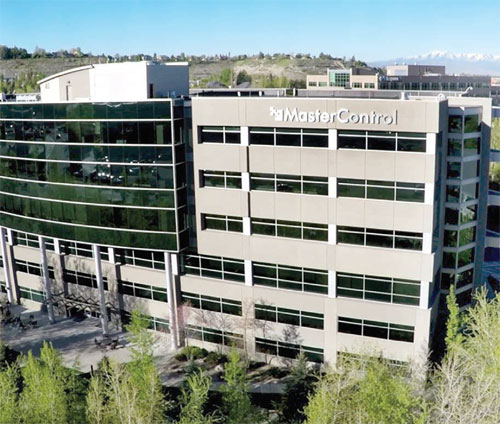 MasterControl moves into new headquarters
MasterControl Inc., a Utah-based provider of enterprise software solutions for the life science industry, has moved into its new corporate headquarters in Cottonwood Heights. The completely renovated six-floor, 154,000-square-foot office building is located in the Old Mill C...
---
KBS buys Varsity Services
Technology-enabled property services provider Kellermeyer Bergensons Services LLC (KBS) of Oceanside, California, has acquired Salt Lake City-based Varsity Facility Services. Varsity is also a facility services company. Varsity will join KBS as an operating division and will cont...
---
Deer Valley Resort sold
Deer Valley Resort near Park City has been acquired by a company recently formed to buy ski properties that now has 13 ski areas in its new portfolio. The purchase continues a trend in recent years of consolidation in the ski industry. The resort announced last week in a new...
---
Utah tourism's development arm hands out $3.4 million in promotion funds
Several dozen organizations will receive a total of $3.4 million from the Utah Board of Tourism Development to promote their areas to out-of-state travelers.The board made the allocation approvals for cooperative marketing matching funds after receiving 68 applications from eligi...
---
Utah gets another top economic outlook ranking from 'Rich States'
Utah has kept alive its streak of having the nation's top economic outlook in an annual competitiveness study.The ALEC (American Legislative Exchange Council)-Laffer State Economic Competitive Index, also known as the "Rich States, Poor States" report, gave Utah...
---
Business Roundtable: NAFTA good for Utah and should be expanded
By Brice WallaceAn oft-criticized trade agreement actually has benefited Utah and should be expanded rather than weakened, according to a national business organization.Business Roundtable says the North American Free Trade Agreement (NAFTA) led to Utah exporting $3.1 billion of ...
---
PillPack opens Utah operations
PillPack, a national mail-order pharmacy, has expanded its footprint in Utah with the opening of a 13,000-square-foot sales and support office in Salt Lake City and an office in Park City, which is the company's national headquarters for sales, growth and acquisition and bu...
---
CORPORATE FINANCIAL REPORTS - 8-28-17
The following are recent financial reports as posted by selected Utah corporations:Sportsman's WarehouseSportsman's Warehouse Holdings Inc., based in Midvale, reported net income of $6.6 million, or 15 cents per share, for the quarter ended July 29. That compares with...

Real Estate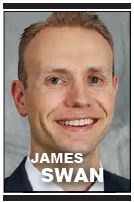 Don't be his next victim!: Act now to protect your next real estate transaction from wire fraud
By James SwanAs Labor Day and the symbolic end of summer approaches, the peak home buying and selling season begins to wind down for the year. However, as tempting as it may be to look forward to the long holiday weekend, it's important to remain vigilant about the threat f...
---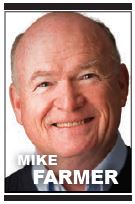 2017 shaping up nicely for commercial real estate
By Mike FarmerThe Salt Lake City industrial real estate market is in the middle of yet another banner year, In fact, this market is on par to set new records by the end of the year. That said, a common question we industry insiders are often asked is, "Will it last?"&...
---

The value of 'placemaking'
By Marty Plunkett, Melissa McIntyre and Dave HeningerIn May, CBRE Research released a report titled "Placemaking: Value and the Public Realm" which highlights the value created by transforming buildings into urban spaces that offer well-being, pleasure and inspiration...
---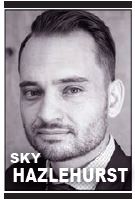 A look at Ogden's 'untamed' commercial real estate market
By Sky HazlehurstAsk any Utahn living south of Weber County how they feel about Ogden and you will likely get a lot of negative descriptions — "scary," "ghetto" and occasionally even "boring." Next time, ask a follow-up question: "W...
---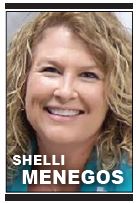 So, why join a commercial real estate association?
By Shelli L. MenegosWhy should you join a real estate association? Is the cost worth it? What will you gain? Will joining increase your business, your network, your knowledge? These are questions which are asked frequently and any organization you are considering joining sh...
---
'I'll just buy a new computer' That's probably not the best strategy in dealing with IT problems
By Bahar SharifanWhile there are a few industries where the proactive nature of IT management seems to be a bit behind the company's fully outsourcing or onsite IT staff, some of the most underserved seem to be professionals in the real estate community. Many larger compani...
Calendar
Calendar listings are provided as a free service to our readers. Information about upcoming events may be sent to brice@slenterprise.com. The submission deadline is one week before publication.
Utah Outdoor Recreation Summit
- August 30-31
A gathering of outdoor industry leaders, county and city officials, user groups and public land managers to focus on Utah's outdoor recreation. Location is Snowbird Ski and Summer Resort, 9385 Snowbird Center Trail, Sandy. Another regional summit takes place Oct. 3-4 at Ruby's Inn, 26 S. Main St., Bryce Canyon. Early-bird registration is $100 for two summits, $60 for each summit. Registration can be completed at
http://www.utahoutdoorsummit.com
.
Utah Women Charity Golf Classic - August 31
Presented by the Women's Leadership Institute and the First Tee of Utah. Activities include a meet-and-greet breakfast and a tea time luncheon and awards presentation. Location is Thanksgiving Point Golf Course, Lehi. Cost is $75, $40 for tea time luncheon only, $300 per foursome. Sponsorships are available. Details are at www.thefirstteeutah.org/womencharitygolf.
TerraLex 2017 Global Meeting - September 6-9
A gathering of about 200 attorneys from firms across Africa, Central and South America, Europe and the U.S. hosted by Parsons Behle & Latimer. Location is Grand America Hotel, 555 S. Main St., Salt Lake City. Registration can be completed at http://www.Cvent.com.


JOIN US ON FACEBOOK

FOLLOW US ON TWITTER
SEND US AN EMAIL