http://slenterprise.com
801-533-0556
---
This week in The Enterprise
Monday, August 14, 2017
Financial services firm Earnest bringing up to 500 new jobs
A private financial services company has selected Utah for an expansion project, bringing up to 500 jobs to the state over the next five years.Earnest, based in San Francisco, announced the project last week after being approved for a tax credit incentive of up to $2.8 million by...
---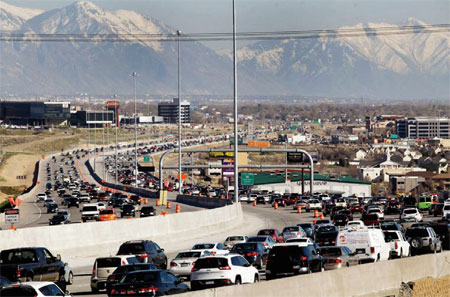 Envision Utah report cautions on Point of the Mountain's future
By Brice WallaceWithout proper planning, the Point of the Mountain area is on a course that could prompt economic trouble for the state.That's a conclusion of a recent report compiled by Envision Utah and released by the Point of the Mountain Development Commission that ind...
---
People's Bancorp buys seven Utah Banner locations
People's Utah Bancorp (PUB) is growing, having recently announced plans to acquire seven Banner Bank branch locations in Utah.PUB announced that its banking subsidiary, People's Intermountain Bank (PIB) has signed a purchase and assumption agreement to acquire roughly...
---
Newmark Grubb ACRES releases market report on commercial real estate
The Salt Lake City office of commercial real estate firm Newmark Grubb ACRES has released it mid-year report on the state of commercial real estate in the Salt Lake City area.In the "Market Report on the Utah and Mountain West," Newmark professionals studied survey in...
---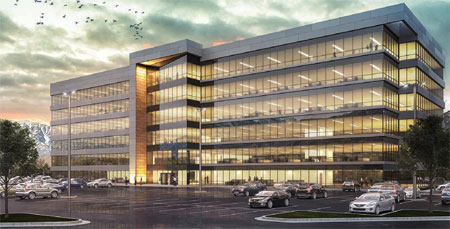 PG home to new major office, retail center
Construction is continuing on a master-planned development called Valley Grove, and developers expect the Pleasant Grove site to someday host more than 7,000 workers.St. John Properties recently had the official groundbreaking on the $250 million Valley Grove project, which will ...
---
Robocall numbers surging
Do you feel like you're getting more and more of those annoying robocalls — those telephone solicitations with a recorded voice that always seem to come at dinnertime? Don't think you're alone. Consumers took 2.59 billion of the calls in July, a 2.7 perce...
---
Small-business optimism at 10-year high
Small-business optimism continues to climb in the third quarter as business owners said they are the most optimistic in more than a decade, according to findings from the Wells Fargo/Gallup Small Business Index, conducted July 10–14 and released last week.In the quarterly s...
---
CORPORATE FINANCIAL REPORTS - 8-14-17
The following are recent financial reports as posted by selected Utah corporations:Extra Space Storage Extra Space Storage Inc., based in Salt Lake City, reported funds from operations (FFO) attributable to common stockholders and unit holders of $146.1 million, or $1.08 per shar...

Manufacturing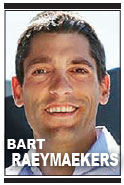 On the rebound: With a little help, manufacturing jobs can come back to Utah
By Bart RaeymaekersUtah's manufacturing industry consists of approximately 3,500 companies that provide 125,000 jobs throughout the state. The output of the manufacturing industry represents more than 14 percent of the gross state product, whereas it accounts for only 9 per...
---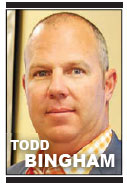 Modern industry has a bright future... just a few things to tweak first
By Todd BinghamToday's modern manufacturer is an incredible entity — innovative, advanced, creative and the ultimate entrepreneur.Manufacturers exist to make things from raw materials, creating value and new wealth by creating a quality of life for consumers. Being ma...
---
Utah Manufacturers Association counting 'Make Manufacturing Your Future' as a huge success
Utah's manufacturing community is committed to developing a skilled manufacturing workforce. As part of that commitment, Utah Manufacturers Association (UMA) employers have led efforts this past year to create, track and evaluate a targeted education and messaging camp...
---
University of Utah MEP and PTAC to help Utah companies meet federal cybersecurity requirements
The University of Utah Manufacturing Extension Partnership Center and the Procurement Technical Assistance Center are partnering to host two cybersecurity workshops on Aug. 29 at Salt Lake Community College Miller Campus and at Weber State University Davis Campus.A...
Calendar
Calendar listings are provided as a free service to our readers. Information about upcoming events may be sent to brice@slenterprise.com. The submission deadline is one week before publication.
102nd Annual Convention and Golf Tournament - August 15-17
A Utah Mining Association event. Location is Zermatt Resort and Crater Spring Golf Course, Midway. Details are available by contacting Marilyn Tuttle at (801) 364-1874 or mining@utahmining.org.
Ogden-Weber Chamber of Commerce Golf Classic - August 16
Location is Mount Ogden Golf Course, 1787 Constitution Way, Ogden. Sponsorships are available. Details are at http://www.ogdenweberchamber.com.
"25K Jobs" Launch Tour
- August 22
Presented by Lt. Gov. Spencer Cox and World Trade Center Utah and focusing on Gov. Gary Herbert's challenge to create 25,000 jobs in rural Utah during the next four years. Location is Wasatch County. Similar events take place Aug. 23, noon-2 p.m. in Daggett County and 4-6 p.m. in Uintah County; Sept. 5, 11 a.m.-1 p.m. in Juab County and 4-6 p.m. in Millard County; Sept. 6, 4-6 p.m. in Tooele County; Sept. 25, 11 a.m.-1 p.m. in Kane County and 4-6 p.m. in Garfield County; and Sept. 26, 11 a.m.-1 p.m. in Piute County and 4-6 p.m. in Wayne County. Exact locations to be announced. Details are at
http://www.25kjobs.com
.
First-Ever Utah Done Summit and National Drone Races - August 25-26
Featuring new products, advances in security and safety, technical breakthroughs in design and navigation, and recruitment opportunities for drone pilots and engineers. Location is Salt Palace Convention Center, 100 S. West Temple. Summit will include a MultiGP Drone Racing League event featuring up to 100 of the nation's best drone pilots. Ogden-Hinckley Airport also will host live commercial and military drone demonstrations. Details are at http://register.worldtekevents.com/events/utah-drone-summit/event-summary-b3fa0471b6a6492788d1a87c8ae4729a.aspx


JOIN US ON FACEBOOK

FOLLOW US ON TWITTER
SEND US AN EMAIL