https://slenterprise.com
801-533-0556
---
This week in The Enterprise
Monday, August 7, 2017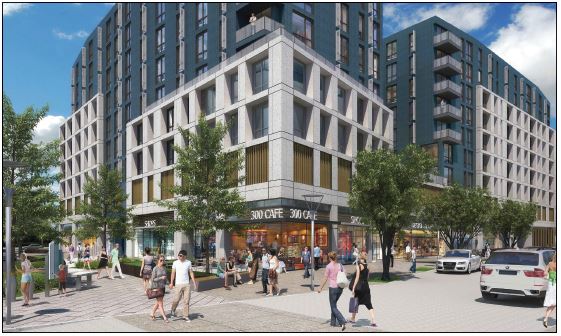 Developer picked for downtown commercial, residential project
By Brice Wallace Development of a project called "The Exchange" is advancing with the selection of developers by Salt Lake City.Downtown SLC Partners LLC, a joint venture between Giv Development and Domain Cos., was the winner of a request for proposals to develo...
---
Home prices continue steady climb in Utah
If you're holding on to that home, hoping for the value to keep going up, the most recent home price report from property information and analytics provider CoreLogic has good news for you. The CoreLogic Home Price Index (HPI) for the Wasatch Front showed a 2.2 percent incr...
---
Need a new car? You can now shop for one at Overstock.com
Salt Lake City-based Internet retailer Overstock.com Inc. has launched a new online car-buying platform, Cars by Overstock. According to a release from the online giant, the platform helps customers navigate every aspect of the car-buying process, starting with the ability to res...
---
Salt Lake City officials take next steps in establishing 'Cultural Core'
By Brice WallaceSalt Lake City and Salt Lake County are taking the next steps in an effort to market downtown Salt Lake City as a "Cultural Core."Work on the joint project for enhancing and promoting arts, culture and entertainment in the area started in December 2010...
---
$1.1 billion deal turns Purple golden
What a difference a few months makes. Purple, an Alpine-based bedding manufacturing startup that got into the mattress business in earnest just over a year ago, has announced a merger with Global Partner Acquisition Corp. (GPAC) of Thornwood, New York, that values the compan...
---
Clark to head Go Banyan
Orem-based Go Banyan Inc., a patient engagement software platform provider, has appointed Carine Clark as president and CEO. Under Clark's leadership, the company will continue to expand beyond its origins in the dental industry to serve adjacent healthcare verticals, the c...
---
CORPORATE FINANCIAL REPORTS - 8-7-17
The following are recent financial reports as posted by selected Utah corporations:Huntsman Huntsman Corp., with main offices in Salt Lake City and Texas, reported net income of $183 million, or 69 cents per share, for the second quarter. That compares with $94 million, or 36 cen...
Calendar
Calendar listings are provided as a free service to our readers. Information about upcoming events may be sent to brice@slenterprise.com. The submission deadline is one week before publication.
"25K Jobs" Launch Tour
- August 9
Presented by Lt. Gov. Spencer Cox and World Trade Center Utah and focusing on Gov. Gary Herbert's challenge to create 25,000 jobs in rural Utah during the next four years. Location is Emery County. Similar events take place Aug. 9, 4-6 p.m. in Carbon County; Aug. 10, 11 a.m.-1 p.m. in Grand County and 4-6 p.m. in San Juan County; Aug. 22, 4-6 p.m. in Wasatch County; Aug. 23, noon-2 p.m. in Daggett County and 4-6 p.m. in Uintah County; Sept. 5, 11 a.m.-1 p.m. in Juab County and 4-6 p.m. in Millard County; Sept. 6, 4-6 p.m. in Tooele County; Sept. 25, 11 a.m.-1 p.m. in Kane County and 4-6 p.m. in Garfield County; and Sept. 26, 11 a.m.-1 p.m. in Piute County and 4-6 p.m. in Wayne County. Exact locations to be announced. Details are at
http://www.25kjobs.com
.
Ogden-Weber Chamber of Commerce Golf Classic - August 16
Location is Mount Ogden Golf Course, 1787 Constitution Way, Ogden. Sponsorships are available. Details are at http://www.ogdenweberchamber.com.
102nd Annual Convention and Golf Tournament - August 15-17
A Utah Mining Association event. Location is Zermatt Resort and Crater Spring Golf Course, Midway. Details are available by contacting Marilyn Tuttle at (801) 364-1874 or mining@utahmining.org.
First-Ever Utah Done Summit and National Drone Races - August 25-26
Featuring new products, advances in security and safety, technical breakthroughs in design and navigation, and recruitment opportunities for drone pilots and engineers. Location is Salt Palace Convention Center, 100 S. West Temple. Summit will include a MultiGP Drone Racing League event featuring up to 100 of the nation's best drone pilots. Ogden-Hinckley Airport also will host live commercial and military drone demonstrations. Details are at http://register.worldtekevents.com/events/utah-drone-summit/event-summary-b3fa0471b6a6492788d1a87c8ae4729a.aspx


JOIN US ON FACEBOOK

FOLLOW US ON TWITTER

SEND US AN EMAIL