https://slenterprise.com
801-533-0556
---
This week in The Enterprise
Monday, July 31, 2017
$20 million in grants will launch new Eccles economics institute
The David Eccles School of Business at the University of Utah has announced the establishment of the Marriner S. Eccles Institute for Economics and Quantitative Analysis with the support of a $10 million gift from the George S. and Dolores Doré Eccles Foundation and the Ma...
---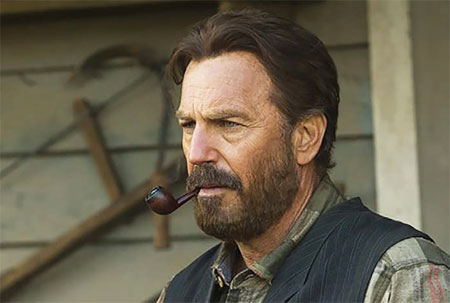 New TV series to shoot in Utah include Costner's 'Yellowstone'
By Brice WallaceFor several years, state officials promoting film and TV production in Utah worked diligently to get a TV series — any TV series — to shoot in the state. Now there are several.The latest is "Yellowstone," a drama series starring Kevin Costn...
---
Poll: Utahns stay confident about economic status
Despite a minor dip in July, the Zions Bank Utah Consumer Attitude Index (CAI) remained statistically flat, indicating a continued confidence among Utah consumers in their economic outlook. The CAI dropped 1.0 point from 115.2 in June to 114.2 in July. Consumer confidence in Utah...
---
Report: EDUtah efforts result in 9,336 new jobs created, kept at 34 firms
By Brice WallaceAn organization contracted with the state to recruit companies to Utah and grow existing ones reports having 34 project wins during the 2016-17 fiscal year, resulting in 9,336 jobs created or retained.The Economic Development Corporation of Utah (EDCUtah), a priva...
---
North Carolina firm buys West Jordan's HemaSource
Ridgemont Equity Partners, a middle market private equity investor headquartered in Charlotte, North Carolina, has acquired HemaSource Intermediate Holdings LLC, distributor of medical products to the plasma collection industry based in West Jordan. Financial terms of the transac...
---
Unemployment creeps up to 3.4 percent
Utah's unemployment rate inched up a little in June despite the economy adding 49,200 jobs in the past year. June's seasonally adjusted unemployment rate rose two-tenths of a percentage point to 3.4 percent. Approximately 53,400 Utahns were unemployed during the month...
---
Utah Legislature awards international services contract to WTC Utah
The Utah Legislature has awarded a contract to World Trade Center Utah (WTC Utah) to help it accomplish its international relations duties and responsibilities.To accomplish the new tasks outlined in the contract, World Trade Center Utah is hiring a government relations manager. ...
---
IdentoGo makes airport security check-in easier with SLC locations
Business travelers looking to speed up the airport security process now have an option.TSA PreCheck, being offered by IdentoGO, can provide a designation printed on boarding passes that allows a person to quickly get through airport screening without removing shoes, laptops, liqu...
---
CBRE MarketView report continues to show strong commercial realty market
The Salt Lake City office of commercial real estate firm CBRE has released its second quarter 2017 MarketView report, highlighting conditions of the local office, retail and industrial markets.An increase in office property supply shows it is still a primarily demand-driven key i...
---
CORPORATE FINANCIAL REPORTS - 7-31-17
The following are recent financial reports as posted by selected Utah corporations:ZionsZions Bancorporation, based in Salt Lake City, reported net earnings applicable to common shareholders of $154 million, or 73 cents per share, for the second quarter. That compares with $91 mi...
Calendar
Calendar listings are provided as a free service to our readers. Information about upcoming events may be sent to brice@slenterprise.com. The submission deadline is one week before publication.
"25K Jobs" Launch Tour - August 2
Presented by Lt. Gov. Spencer Cox and World Trade Center Utah and focusing on Gov. Gary Herbert's challenge to create 25,000 jobs in rural Utah during the next four years. Exact locations to be announced. Details are at http://www.25kjobs.com.
Annual Member-Only Summer Social and Garden Party - August 5
A Holladay Chamber of Commerce event. Location to be announced. Free for chamber members and one guest, $35 for nonmembers. Details are at http://www.holladaychamberofcommerce.org.
Ogden-Weber Chamber of Commerce Golf Classic - August 16
Location is Mount Ogden Golf Course, 1787 Constitution Way, Ogden. Sponsorships are available. Details are at http://www.ogdenweberchamber.com.
102nd Annual Convention and Golf Tournament - August 15-17
A Utah Mining Association event. Location is Zermatt Resort and Crater Spring Golf Course, Midway. Details are available by contacting Marilyn Tuttle at (801) 364-1874 or mining@utahmining.org.
First-Ever Utah Done Summit and National Drone Races - August 25-26
Featuring new products, advances in security and safety, technical breakthroughs in design and navigation, and recruitment opportunities for drone pilots and engineers. Location is Salt Palace Convention Center, 100 S. West Temple. Summit will include a MultiGP Drone Racing League event featuring up to 100 of the nation's best drone pilots. Ogden-Hinckley Airport also will host live commercial and military drone demonstrations. Details are at http://register.worldtekevents.com/events/utah-drone-summit/event-summary-b3fa0471b6a6492788d1a87c8ae4729a.aspx


JOIN US ON FACEBOOK

FOLLOW US ON TWITTER

SEND US AN EMAIL