http://slenterprise.com
801-533-0556
---
This week in The Enterprise
Monday, July 24, 2017
RFT grants account for 93 jobs in Utah's non-urban counties
By Brice WallaceA grant program to boost employment in rural Utah has become very popular.A total of 46 companies were approved for Rural Fast Track (RFT) grants during the July-through-June fiscal year, with the grants tied to the creation of 93 high-paying, full-time jobs in 15...
---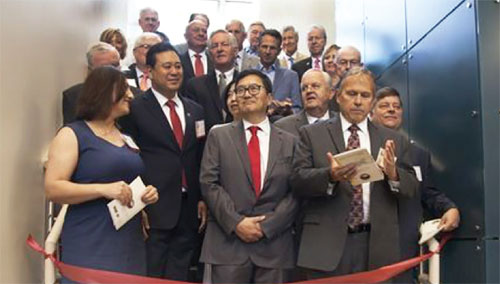 Half of new medical school's inaugural class are Utahns
By John RogersIt has been more than 100 years since a medical school opened in Utah. That all changed earlier this month when official and dignitaries cut the ribbon at the Rocky Vista University College of Osteopathic Medicine campus in Ivins, near St. George. The only other med...
---
Transportation costs send CPI upward in June
The cost of getting around again had the biggest impact on the overall cost of living in Northern Utah in June. The Zions Bank Wasatch Front Consumer Price Index (CPI) ticked upward last month, rising 0.6 percent from May. Transportation prices had the largest impact on the index...
---
Transportation costs send CPI upward in June
The cost of getting around again had the biggest impact on the overall cost of living in Northern Utah in June. The Zions Bank Wasatch Front Consumer Price Index (CPI) ticked upward last month, rising 0.6 percent from May. Transportation prices had the largest impact on the index...
---
Dept. of Workforce Services honors Olene Walker on its 20th anniversary
At a recent ceremony arking the 20th anniversary of the Utah Department of Workforce Services, Gov. Gary R. Herbert announced that the agency's downtown administration office will be renamed the Olene S. Walker Building in recognition of the late former governor's con...
---
Four Foods Group buys Mo'Bettahs
American Fork-based Four Foods Group, a restaurant development, investment and management firm, has acquired a majority stake in Mo'Bettahs, a six-unit Hawaiian-style restaurant chain. The all-cash acquisition closed on July 1.Mo'Bettahs was founded in Bountiful 10 ye...
---
CertainTeed Corp. acquires Orem-based SlimTek Fence
SimTek Fence of Orem has been acquired by CertainTeed Corp. of Malvern, Pennsylvania. SimTek manufactures and markets high-density polyethylene fence products. Terms of the transaction were not disclosed.Founded in 2007, SimTek pioneered and patented the design of rotationa...
---
Downtown SLC wants to capitalize on arts & entertainment draw
By Brice WallaceLots of people come to downtown Salt Lake City for arts and entertainment. Expect to hear more about it in the near future.During a "State of Downtown" media gathering last week, Jason Mathis, executive director of the Downtown Alliance, said that the ...
---
Ivanti acquires Boston-based RES Software
South Jordan-based Ivanti has acquired RES Software, the company said in a recent release. Avanti adds the digital workspace software developer to its own IT digital workspace integration and management products and services. RES has its corporate office in Boston and additional ...
---
Jive to consolidate operations into 52,000-sq.-ft headquarters
Orem-based cloud communications company Jive has announced that construction is under way on its new headquarters building in Pleasant Grove. Management had not said anything about the project until a surprise announcement to its employees at its annual employee appreciation part...
---
Vista Outdoor becomes major BSA sponsor
Farmington-based Vista Outdoor Inc. has announced that it has entered into a wide-ranging partnership with the Boy Scouts of America. Vista Outdoor is now the official conservation sponsor of the Scouts, while Vista Outdoor brands Federal Premium, CCI, Savage, Gold Tip, Cam...

Law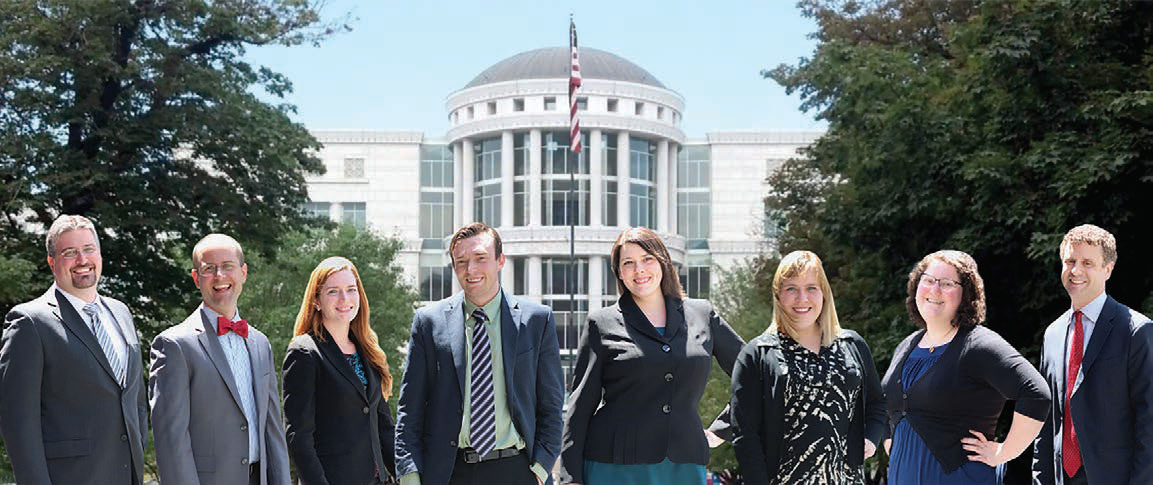 Filling the gap: Salt Lake City's Open Legal Services caters to those who aren't indigent but still can't afford the high-priced spread
By Frances JohnsonDespite the old adage that says justice is blind, the American justice system still sees money. If you find yourself in legal trouble and don't qualify for free legal services — for example, from a public defender or legal aid society — but als...
---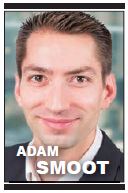 A primer on patent law that every businessperson should read
By Adam SmootPatents, their uses and their purposes are often misunderstood. These misunderstandings arise from all sorts of places, from "Shark Tank" episodes to the movie "Flubber." For most people, misunderstandings about patents are not problematic. Fo...
---
The ROI of Cyber Security
By Tammy B. GeorgelasYou've heard you need it. Daily headlines warn you to secure your data to protect your business, your employees and your customers. But how can you afford to pay for cyber security when you already have a tight budget and it may not add a dime to your r...
---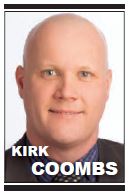 Selecting an attorney to help patent your invention
By Kirk C. CoombsYou have a great idea and need to obtain a patent to protect it. Great! What's next? Before you make any public disclosure of your idea, you need to find an attorney to help you file the patent application with the United States Patent and Trademark Of...
---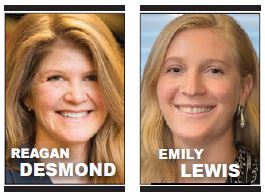 STEPPING UP: Corporations navigating the new normal of climate change
By Reagan L.B. Desmond and Emily E. LewisFor many businesses, the once far-off impacts of climate change are beginning to affect the bottom line. Drought, pollution, declining natural resources and migrating populations are increasingly disrupting global business practices. These...
---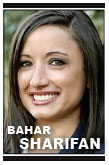 When control + z just isn't enough
By Bahar SharifanI think the obsession with backing up my data started in law school. I had a paralyzing fear that I would drop my computer or it would randomly crash and I would lose everything. The data on my computer seemed to represent proof of my entire existence over some t...
Calendar
Calendar listings are provided as a free service to our readers. Information about upcoming events may be sent to brice@slenterprise.com. The submission deadline is one week before publication.
Deal Forum: Outdoor Recreation Edition - July 28
A VentureCapital.org event featuring companies form the outdoor and recreation industries. Companies include Campgrounds Unlimited, Drift, Onblay, Ravean, Razik and Sno-Go. Location is Zions Bank Founders Room, 1 S. Main St., 18th Floor, Salt Lake City. Cost is $35. Registration can be completed at http://www.Evenbrite.com.
"25K Jobs" Launch Tour - August 2
Presented by Lt. Gov. Spencer Cox and World Trade Center Utah and focusing on Gov. Gary Herbert's challenge to create 25,000 jobs in rural Utah during the next four years. Exact locations to be announced. Details are at http://www.25kjobs.com.
Annual Member-Only Summer Social and Garden Party - August 5
A Holladay Chamber of Commerce event. Location to be announced. Free for chamber members and one guest, $35 for nonmembers. Details are at http://www.holladaychamberofcommerce.org.


JOIN US ON FACEBOOK

FOLLOW US ON TWITTER
SEND US AN EMAIL