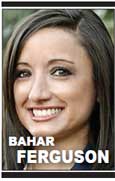 By Bahar Ferguson
Law firms are like many other businesses when it comes to information technology — at least in some ways.
Any type of business or organization must have some basic document management in place to ensure files don't get lost or misplaced and basic cybersecurity to protect against hacks, data theft and other threats. However, law firms have some additional regulations as well — they must keep up with federal, state, local and international laws and compliance regulations that are specific to the legal market.
Most workers in a law firm — from partners to administrative assistants — work with classified data in some form or another and many workers — particularly now — use their computers away from the office. These computers and files contain a lot of sensitive legal information, like client data and personally identifiable information, and all of it is subject to numerous U.S. and international regulations. The European Union's General Data Protection Regulation (GDPR), which went into effect in May 2018, may be the most well-known, but many U.S. states have followed suit — notably California, with the California Consumer Privacy Act (CCPA).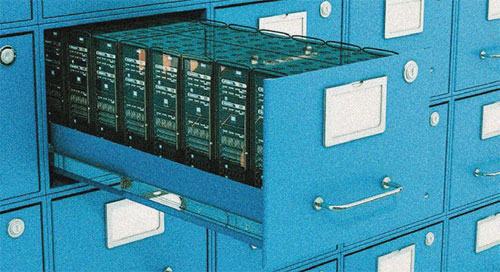 What does all this have to do with technology? The way files and documents are managed is directly related to document security and a firm's compliance with these regulations. It is important, therefore, for a law firm to have very specific technology in place. In other words, law firms must become high-tech in order to maintain relevancy and efficiency. These requirements include systems that allow for secure collaboration, are backed up and protected against hackers and viruses, and keep client data secure.
Collaboration and digitalization
It's nothing new for law firms to have employees in numerous locations around a city, in multiple states or even in various countries around the world. These employees still need to work together on cases and projects, which requires the use of a robust enterprise content management (ECM) system. Often, however, law firms are mired in paper and outdated processes.
The file room and offices of any law firm can contain hundreds of cabinets and hundreds of thousands of paper files. Not only do these take up space, it is next to impossible for a worker who is not in the office to find a necessary document — it is probably difficult even for a worker who is in the office. This is where digitalization becomes important, and one of the best ways to achieve digitalization is ECM.
What is ECM? According to IT glossary website Gartner, "Enterprise content management is used to create, store, distribute, discover, archive and manage unstructured content (such as scanned documents, email, reports, medical images and office documents) and ultimately analyze usage to enable organizations to deliver relevant content to users where and when they need it." Yes, that means that even handwritten documents, once scanned and optimized, can be searched and the data in them indexed, making them discoverable by anyone accessing the system.
By having an ECM system in place, law firm workers in any geographic location can have access to a central repository of files and data and can likewise store their data in that repository. Access can be restricted on a user or group basis to protect sensitive information and remain in compliance. This also prevents the common issue of workers using BYOS (bring your own software) — where different employees are using different cloud storage options, like Dropbox or Box, that are not accessible to all, don't allow for true collaboration and may not meet privacy standards.
Of course, having a central repository for documents that are born digital is one thing, but what about those thousands of paper documents? Is someone going to manually scan all of those documents into the system? Well, sort of. Increasingly, companies are going through the process of digitization — turning paper documents into digital files — and this can be done by using a scanning service for existing documents. These services use incredibly high-speed and advanced devices. We're not talking about your old flatbed scanner here. These scanners are available to in-house scanning centers as well as larger firms that can afford them.
For new documents — the ones not already sitting in the file cabinets, but the ones that come into the firm daily — a digital intake center can be set up so documents are scanned upon receipt. Think of it as a digital mailroom. Paper document retention is governed by regulations and only those hard copies legally required to be kept are not tossed in the shred pile.
Intelligent process automation is another piece of technology designed to streamline processes, using robotic process automation (RPA) and artificial intelligence (AI) to carry out activities traditionally done by humans, e.g., sorting and storing legal documents according to a specified workflow.
These types of technologies allow law firms to work more collaboratively from any location, cut down on physical space needed to house offices, and enable faster and more efficient document processing, freeing up employees for more important jobs.
Staying protected
But, you may ask, isn't it dangerous to have all that classified information stored somewhere intangible, like the cloud? There is so much news about hacks and data breaches, aren't we more susceptible? And what if there is a natural disaster or what if the computers just break? What happens to all the data?
Well, of course, it is essential that law firms have a solid backup and disaster recovery (BDR) program in place. This ensures that data is housed in more than one place and is secured by standards that meet all compliance and privacy regulations applicable to law firms.
Having data backups is absolutely essential — and most businesses understand that. If you're having a hard time adjusting to the idea of digital document storage, think about the safety of the paper documents that were sitting in the office. They may have been locked in file cabinets in a building with a security system and guards, but did that really ensure they were completely safe? Only if there were multiple copies of those documents in different geographic locations would they be completely secure from theft or damage — and that would be a lot of space to use for paper document storage.
The cloud, which enables data to be housed in centralized repositories, also enables that data to be backed up to multiple locations. Data centers dedicated to this type of service allow automated, encrypted backups of data to one or more geographical locations. This ensures that in the event of a data breach or hack, normal operations can be restored and business as usual can continue. It also protects against natural disaster — damage done to computer equipment by floods, fires or other forces of nature. And it also protects against human error. When files are cloud-based and centralized, the loss of a laptop computer is less damaging.
Of course, files are still accessible via those individual employee laptops, tablets and other devices, so it is important that the IT staff of a law firm have policies in place for use of personal devices, encryption of computer hard drives and regular virus and malware scans of devices as well as the entire network.
There is no type of business in the world these days that is immune from technical problems, but there are some that are more vulnerable than others. For law firms, with so much classified data to deal with, staying up to date with technology is vital. By utilizing the best technical offerings available, putting best practices into place and staying aware of employee activity, law firms can not only stay secure and in compliance, they can become more productive; increase collaboration and save money in fines; physical office space and employee time.
Bahar Ferguson is the president of Wasatch I.T., a Utah provider of outsourced IT services for small and medium-sized businesses.