Utah's economic industries are as diverse as its natural beauty and landscapes. One of the state's primary economic drivers is outdoor recreation and the design, manufacture and sale of sporting goods and outdoor products. Within the state of Utah alone, over 110,000 direct jobs exist within the outdoor economy, with over $3.9 billion in wages and salaries and $737 million in tax revenue generated for the state.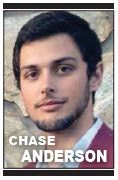 While the direct jobs related to outdoor recreation are significant, major employers in the state, including Goldman Sachs and Lucid Software, have cited access to outdoor opportunities as a major draw for their expansion in the state.
With over 72 percent of Utahns participating in outdoor recreation opportunities each year, it's clear that the outdoor industry is here to stay.
Utah was the first state in the nation to recognize and double down on investing in this growing industry by creating the first Office of Outdoor Recreation in 2013 to invest in outdoor infrastructure, local workforce development and outdoor business recruitment.
The state is home to hundreds of outdoor brands, including many that not only design but manufacture products in Utah. Lifetime Products is a home-grown company that started from humble beginnings manufacturing adjustable basketball hoops, to expanding its manufacturing and shipping footprint to sell outdoor furniture, gardening equipment and coolers and is one of the largest domestic manufacturers of kayaks in the nation.
Known for the "Greatest Snow On Earth," Utah's ski brands are leading in manufacturing great products, including DPS Skis in Salt Lake City. DPS prides itself on manufacturing high- quality performance skis. In the age of COVID, not only did the company continue to manufacture its core product, but it banded together with other Utah brands (Goal Zero and Petzl) in order to create face shields and other pieces of personal protective equipment for clients. The adaptability of these companies in uncertain times shows their resilience and ability to design and deliver great products whether for the slopes or for safety.
Utah's cycling industry during the warmer months has solidified itself as a key player with major bike brands moving to the state and local bike manufacturers like ENVE Composites and Fezzari thriving.
ENVE Composites, part of the Amer Sports portfolio (both with headquarters in Ogden), prides itself on manufacturing carbon fiber bike parts in Utah. The appeal of building quality product in the U.S. was the turning point that helped lead the company out of troubled waters in 2010 and has helped solidify ENVE as a core industry leader. ENVE employs over 100 employees and has been a catalyst for the composites and manufacturing industry, particularly in Northern Utah.
Stories of great outdoor products manufacturers are not reserved for companies along the Wasatch Front. Chums is a long-standing outdoor accessories brand starting in 1983 and manufacturers many of its products surrounded by the red rock of Hurricane. Chums has built a substantial business designing and producing better outdoor accessories, including its famous "Chums," a solution for keeping sunglasses secure on any adventure.
Returning to the northern slopes, Utah's ski manufacturing has a long-standing history beginning with Mike Dalebout and the launch of Daleboot, one of the leaders in custom ski boot fitting and manufacturing. Beginning in 1969, Mike Dalebout started Daleboot and began manufacturing custom ski boots, realizing that unique feet and skiing styles deserved more than the limited sizes and fits being offered by larger mass ski boot manufacturers. Daleboot currently employees a manufacturing team in Salt Lake, producing high-quality, custom-fit ski boots for clients all over the world.
Recognizing the growth and significance of the outdoor economy in Utah, Utah State University collaborated with industry partners to create the Outdoor Product Design & Development (OPDD) program in 2015 to better meet the workforce development needs of this growing industry. Students in the OPDD learn design process as well as tools and techniques to visualize and create the sports and outdoor products of tomorrow.
Starting in 2020, emphasis areas were added to the program to expand program capacity and capabilities in order to meet industry needs for highly skilled workers in product development and product line management. Within the program, students can focus their degree in one of three emphasis areas, allowing them to complete a specialization in product design, product development or product line management. Recent graduates from the OPDD program have already gone on to work for and significantly contribute to Utah companies like ICON Fitness, Kuhl, Black Diamond, Cotopaxi, Lifetime Products, Klymit and many more.
In an effort to further support industry partners across the state, Outdoor Product Design & Development and the Utah Manufacturing Extension Service (UMES) came together to form the Manufacturing and Outdoor Products Support Hub in order to take on industry-related projects, provide opportunity for faculty and students to engage with industry partners and drive value for Utah manufacturers. Since its inception, the Support Hub has or is in the process of completing multiple projects primarily focused on new product development. Students are tasked with designing new products, technologies and processes that solve real challenges for Utah brands. Projects have varied from designing and developing new technologies for footwear, better backpacking sleep products and helping stand up a repairs and warranty program for a local brand run by students.
In summary, the future of the outdoor economy is bright. Utah's outdoor story is one of pioneering spirit, entrepreneurship and innovation and a willingness to collaborate. Support from state and local governments, private industry, and education of the outdoor industry is clear and the benefits to Utahns, north and south, are significant.
Chase Anderson is the program coordinator for the Outdoor Product Design & Development program at Utah State University. His efforts focus on building collaborations between Utah's outdoor industry and education. USU's Utah Manufacturing Extension Service is a member of the Utah Industry Resource Alliance.