With a sudden and colossal jerk, weak links in supply chains were stressed early in the pandemic, exposing a lack of diversity in manufacturing, distribution, and business strategies.
Starting at home with consumers, social distancing and stay-at-home orders dramatically altered spending patterns and shopping habits. Concerns with leaving the home led to an increase in online shopping and at-home delivery, placing pressure on shipping companies and hurting brick-and- mortar stores.
In an effort to cut costs, employees were furloughed, hours were cut and non-essential projects were pushed. Additionally, safety measures which required employees to stay at home stalled production. For manufacturers and distributors, slowing down or halting altogether was the only way to keep from closing their doors permanently.
As a result of decreased production, manufacturers canceled orders from suppliers and, in turn, suppliers canceled orders from their raw material suppliers. The transportation of products and raw materials has slowed and international freight companies are limiting their shipments. With fewer shipping options, much-needed supplies are sitting unused in warehouses around the world.
This international issue of reduced capability is felt by many companies and consumers in Utah. Regarding the disruptions they are facing, Chase Wagstaff, co-founder of Utah-based company Sno-Go said that "lead times have been affected significantly, and in some cases, it takes three times the pre-COVID rate to receive the supplies we need." Sno-Go, the No. 1 selling ski bike in the world, is acting quickly to pivot its operations through improved forecasting and diversifying its supplier pool. "This means exploring new markets and improving back-end efficiencies."
More than just adapting to current challenges, Sno-Go is taking a proactive approach to innovating and increasing their digital presence. "We plan to leverage technology to minimize the amount of travel we are required to do and supporting our partners with digital assets rather than in-person touchpoints."
Pursue International Opportunities
To catalyze Utah's economic recovery in 2009, Gov. Gary Herbert made international trade and investment one of his top priorities. That same year, the United States International Trade Commission reported that small and medium-sized businesses that exported had more than twice the total revenue of their non-exporting counterparts. By 2012, Utah's exports nearly doubled, providing critical growth to businesses as Utah emerged as one of the best economies in the nation with nearly one in four jobs supported by international trade and investment.
The state's previous success demonstrates that international engagement should once again be utilized in economic recovery efforts. Fortunately, a decade of dedication to global business outreach has prepared the state and its partners to help Utah businesses identify and utilize federal, state and local resources in their time of need.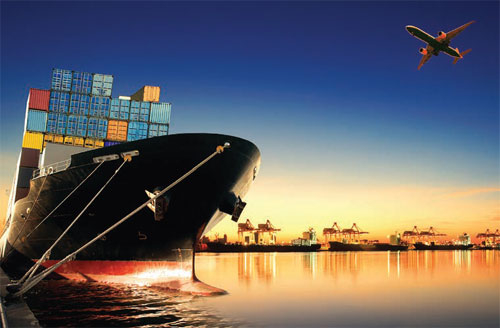 Pursue New Customers Through E-Commerce
Adaptive businesses will increase their online presence to reach new customers at home and abroad. Marking the biggest quarterly growth in over two decades, e-commerce grew by 44 percent in the second quarter as consumers flocked to online shopping sites. For comparison, Marketplace Pulse states that e-commerce in the United States usually grows at a rate of 15 percent year-over-year.
Enhanced e-commerce platforms provide a gateway into new markets. With 95 percent of the world's consumers living outside of the United States, now is the time to diversify your sales and pursue new customers while offsetting revenue losses from in-person sales.
Utah-based Walker Edison Furniture Co. is one of the leading partners for the biggest names in e-commerce. Brad Bonham, CEO of Walker Edison, shared "When COVID hit and all brick-and-mortar stores shut down, they cancelled all orders with their suppliers, providing us with an incredible increase in capacity that we were able to take advantage of since e-commerce sales skyrocketed." Walker Edison designs, manufactures, warehouses and ships furniture via e-commerce marketplaces throughout North America and Europe.
"COVID-19 has opened opportunities in some aspects and compounded problems in others," said Bonham. "Due to the massive increase in e-commerce volume, both UPS and Fedex have been overwhelmed, causing a delay in outbound shipments to end consumers — sometimes for up to two weeks. We are seeing volumes that Fedex expected in 2023."
An increase in online shopping is currently undermined by a worldwide decrease in production and shipping. With supply and demand at odds on a global scale, companies are prompted to adapt — and quick. Shifts in how consumers live require significant operational and strategic changes for companies that wish to meet the new needs of this current climate. However, Bonham believes that "supply chains and operations will eventually catch up" to the current growth of e-commerce sales.
Act Now to Position Your Company for Success
International trade and investment are some of the most powerful ways to immunize Utah businesses from the economic effects of COVID-19. It may seem counterintuitive, but now is the time to pursue international customers and invest in online sales platforms. Utilize the abundant government and state resources available to identify markets that would be a good fit for your product or service, learn how to diversify your supply chain and receive grant funding to translate and optimize your website. By adapting now, your company will be positioned to endure current challenges and emerge stronger than before.
Julia Breinholt-Pappas is the marketingcommunications director for World Trade Center Utah, a member of the Utah Industry Resource Alliance. Specializing in the outdoor and life sciences industries, she has organized and led various business delegations abroad to generate more than $10 million in new trade opportunities for the state.