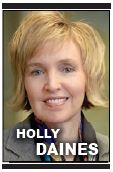 By Holly Hubbard Daines
Despite its quiet, almost-rural lifestyle, Logan has become one of America's top-rated small cities for doing business
Don't let the looks fool you.
Nestled at the foot of the Wasatch Mountains, Logan is quiet and laid back, yet has become one of the top-rated small cities in America for business.
Last year, Forbes ranked Logan the No. 4 Best Performing Small Place for Business and Careers. Yes, the city is located 90 miles from Salt Lake City and a major international airport, yet it capitalizes on being positioned quietly away from the congestion of larger cities. This geography, including its strong base of cultural and natural assets, along with fresh talent coming out of the Utah State University, has turned out to be the perfect recipe for growing a strong workforce and strong businesses.
An example of that is Electric Power Systems, a producer of high-voltage, high-power and certifiable electric power systems for the aerospace, defense, automotive, marine and industrial traction industries. Originally located in Southern California, EP Systems found Logan to be the perfect fit.
In a podcast interview with the Governor's Office of Economic Development, EP Systems CEO Nathan Millecam, stated, "We also saw this as a place that we could recruit talent. The Bay Area is typically where a lot of people think of in terms of startups, or Los Angeles. There's great things about that area. There's also a lot of great things about moving out of that area to a much more affordable place where you can be in the mountains or the outdoors, and you can really have a lifestyle accompanied with a great work opportunity. That is what we thought that Utah would offer. So that was a lot of what ultimately led us here."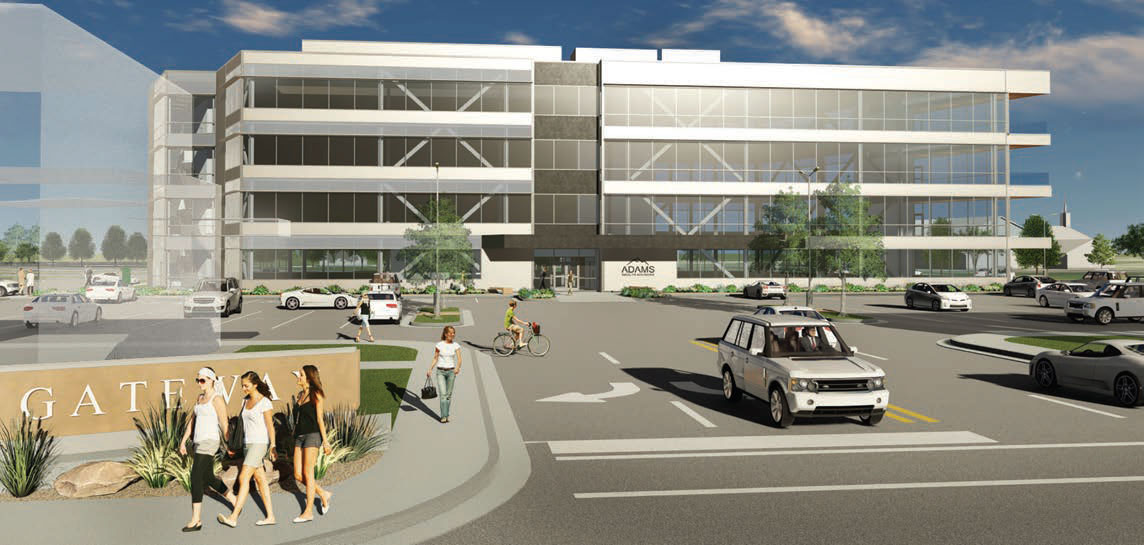 This four-story office building in a new eight-acre commercial development on Main Street in the south end of Logan will house several
companies, according to developers.
Millecam continued, "What really attracted us to Logan, in particular, is access to talent. The university system in Utah is fantastic. It's highly affordable. It graduates very, very qualified candidates."
"There's a culture here in Utah where people are just productive," he continued. "And they're happy while they're productive. They like coming to work, they like working hard and they like being a part of something bigger."
In addition to producing a talent pipeline, Utah State University, with its world-class research facilities in aerospace, technology, nutrition, agriculture, education and software, offers intriguing competencies that can be a draw for companies considering relocation. This was Millecam's experience. "So, when we looked at what the universities were doing, we saw that Utah State University had some very interesting capabilities in electric vehicles," he said. "What we found here were universities that were pragmatic and training people, but doing real systems-level engineering and really pioneering some technology. So what that enabled us to do is some of the most difficult technical hires that we have in our long-term staffing plan, we could find readily available in Utah."
That was in 2017, and now Electric Power Systems has recently completed its new headquarters facility located just east of the Logan-Cache Airport in North Logan. Its workforce is now at a headcount of about a 100 and growing, as it continues its push to become an industry leader in providing propulsion systems in the emerging urban air mobility vehicle market.
In addition to the relocation and growth of Electric Power Systems, Logan's life science cluster continues to experience growth. ThermoFisher Scientific, an international biotech company that produces single-use bioprocess containers, is putting the finishing touches on its 20,000-square-foot addition, effectively doubling its manufacturing space. This $50 million expansion will add about 200 jobs to the 900 that currently exist in Logan.
G.E. Healthcare, another global biotech company, is also expanding, adding about 68 jobs in next five years.
Food manufacturers Gossner Foods and Schreiber Foods have also recently made major additions to their production facilities. The food industry, along with Logan's life science companies, are huge contributors to Logan's economic stability, particularly in these trying times.
While demand for industrial space has been strong, the supply side just received great news with the announcement of the Blue Springs Business Park, which is master-planned to provide nearly 600,000 square feet of first-class business and warehouse space to Logan. Al's Sporting Goods, which expanded its brick-and-mortar presence several years ago, does a significant amount of e-commerce and the first building in the business park will be an 86,000-square-foot product fulfillment center for the home-grown sporting goods dealer.
Development continues along Logan's South Main Street, with two key projects nearing completion. In 2019, Logan city, along with taxing entity partners Cache County and the Logan City School District, approved the South Main Community Reinvestment Project Area, initially facilitating two projects. This latest phase of the Wasatch Group's expansion of its Riverwoods campus, the Logan Riverwalk, brings a second hotel to the Riverwoods campus and conference center, a new Marriott TownePlace Suites hotel, along with approximately 15,000 square feet of retail space. A public-private partnership associated with the project also brought enhancements to the Logan River and added connections to Logan's trails network.

This artist's rendering of the Logan Riverwalk Development shows a concept for a Marriott TownePlace Suites extended-stay
hotel and specialty retail shops along Main Street in Logan.
To the west of Wasatch's project, construction on the Logan Gateway Office project is underway. Aside from the centerpiece, 68,000-square-foot Class A office building, the project also brings about 20,000 square feet of new retail space, as well as a new multi-family structure bordering the Logan River.
New eateries Jersey Mike's and Costa Vida are just some of the new commercial establishments popping up along South Main. The city is also looking to partner with UDOT to construct a pedestrian tunnel under Main Street that would provide significant connections to Logan's outstanding trail network and would further drive economic growth in the area.
Just north of the South Main entrance to Logan lies Logan's historic downtown. This spring, the city put the finishing touches on a significant reconstruction of West Center Street in the Logan Arts District. Much more than just a new infrastructure project, the project included a pedestrian crossing, new lighting, wider sidewalks, expanded outdoor dining and a lighted archway that will anchor the venue as a cultural, entertainment and social gathering spot for years to come.
Adjacent to Center Street, planning continues for a new city plaza that could potentially bring an ice skating rink, splash pad, performance stage and new retail spaces.
Long seen as a key ingredient to the vitality of downtowns everywhere, housing is an integral part of Logan's revitalization strategy. So far, two new downtown housing projects have been approved: the 75-unit Mill Creek, located just south of the Ellen Eccles Theater, and the 120-unit L-59, located one block to the east of the theater.
Logan's housing and construction sectors continue to boom. Unemployment in the city now stands at close to 3 percent. While certainly not immune to the economic ravages of the coronavirus pandemic, Logan's vibrancy and economy seem to belie these strange times we find ourselves in.
We're encouraged and excited about our future. Stay safe!
Holly Hubbard Daines, a Cache Valley native and USU graduate, was elected mayor of Logan in November 2017. Prior to that she served on the Municipal Council for eight years. Her current focus as mayor is downtown development and neighborhood revitalization.