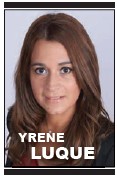 By Yrene Luque
Utah's small-business owners play a vital role as the economic lifeblood our communities. They support jobs and families, create innovations and showcase our talented workforce. So, it's unsettling that many small-business owners are facing difficult challenges resulting from the economic impacts of the coronavirus (COVID-19) pandemic.
Entrepreneurs steering their ships through choppy waters face three business phases ahead: responding to the crisis, recovering from it and growing into the future.
Now is the time for many business owners facing a slowdown to use the pause in activity to their advantage. It's the perfect time to assess your operations, including cash flow, insurance coverage and human resources needs. It's also a good time to formalize a business continuity plan. Remember: this is a journey and all of these tasks can't be accomplished in a single day, week or even month.
Right Now: Focus on Short-Term Needs
At times like these, you need supportive partners. Make sure you have the appropriate team in place to support your business, including an attorney, CPA, banker, insurance agent, investment professional and technical support. They have experience working with other businesses in various industries and can help you develop a customized approach to your crisis response.
Optimizing cash flow and liquidity is critically important for many small businesses right now. Start by reviewing your available cash and undrawn lines of credit to determine how many weeks they can support your business. Take a look at your current financial statements, accounts receivable aging report and inventory report. There may be opportunities to control your variable and fixed costs. To preserve as much cash as possible, you may want to consider pausing projects. Negotiate longer payment timelines for vendors and rent payments, if possible. You might also take an inventory of business assets such as equipment, vehicles and technology. It's possible that some excess could be sold for cash.
Don't wait too long before scheduling a virtual meeting with your banker. It's a good idea to keep your banker up to date on your business' financial situation. In fact, it may bring relief to hear from someone who is working with other business owners experiencing challenges. You can discuss financial lifelines, including a line of credit or credit card. You may also want to check your personal credit report and consider a credit freeze or credit lock. Ask your banker for recommendations for adding treasury management tools, including payment collection and disbursement, online payroll services and an automated system to help identify fraudulent and unauthorized payments before they are approved. Put a strategy in place to save for an emergency fund for your business, if you don't already have one.
Take a "deep dive" into existing insurance policies' limits and deductibles. Do you have enough coverage? Are you aware of items that might not be covered, such as so-called "acts of God"? Consider whether your business could benefit from adding key person life, cybersecurity, business interruption or health insurance coverage for employees.
Looking Ahead: Charting a Path to Recovery
Balancing your response to an uncertain future requires both compassion for your employees and customers and the protection of your bottom line. You can succeed at both by remaining rational in your quest for business resiliency. Stay decisive, stay informed, remind your team of the vision and demonstrate courage.
Start by examining operations to find opportunities for improvement. You might identify ways to streamline processes and decision-making. What opportunities does this environment present for new or improved products services? Consider how current products and/or services might be delivered during these times. Educate yourself about alternate suppliers, timelines, terms and product options.
As you look at operations, you may also want to create or refresh the following documents:
• Your standard operating procedures.
• Your business plan.
• Your marketing plan.
Locate secured storage for important documents and data using a safe deposit box, offsite records management or cloud data storage.
Take time to look into legal issues for your business. With the help of an attorney, consider drafting an operating agreement, succession plan or document to help protect intellectual property. Understand the contracts you have that you may need or want to renegotiate. While you're at it, update your personal will.
As you work to stabilize your business, remember to keep your eye on the future. You might discover emerging trends or business models that will help you evolve the business long term.
If You Haven't Already, Make a Business Continuity Plan
If this crisis has taught us one thing, it's has reinforced the so-called "Five Ps of Success": "Proper planning prevents poor performance." If you haven't already developed a plan to mitigate business disruption, now is the time. Many businesses have transitioned to allow for remote work. Procure laptops for employees and establish a virtual private network (VPN) to give your employees remote access to programs and files. Choose a platform to enable conference calls such as Zoom, Skype or Microsoft Teams. Identify an alternate space for your operations in the event a crisis renders your current location unusable. Create an employee contact list and phone tree for emergency notification. Establish a crisis communications plan and a team of employees who will execute on that plan. You should stock up on emergency supplies, including a first aid kit, bottled water, flashlights, batteries, disinfecting wipes and hand sanitizer.
Along the way, you can enhance your business' human resources. Review and refresh the employee handbook and policies, particularly with issues that may be affected by COVID-19. It may help to schedule ongoing cross-training of employees to maintain coverage for critical positions. Business owners may also want to identify and prioritize essential employees in the event of job cuts or salary reductions. On the flip side, you could establish a relationship with a staffing agency, should more workers be needed quickly.
There are some great online templates for you to use to create your business' continuity plan, including Ready.gov (www.ready.gov/business-continuity-plan), U.S. Small Business Administration's "Emergency Preparedness Guide" (www.sba.gov/business-guide/manage-your-business/prepare-emergencies) and the Internal Revenue Service's "Preparing for a Disaster" (www.irs.gov/businesses/small-businesses-self-employed/preparing-for-a-disaster-taxpayers-and-businesses).
Yrene Luque manages Zions Bank's Business Resource Center, which provides tools and resources for those interested in starting or expanding their businesses.