By Patty Johnson
Natural forces, over time, have moved and shifted Utah's landscape into majestic mountains and scenic valleys. Yet, they are also the source of serious seismic activity, hazards and risks. The western edge of Utah's Rocky Mountains is home to the 240-mile Wasatch Fault, the state's urban corridor and more than 2.5 million inhabitants.
Over the past 17 million years, the land displaced close to 7 miles of slip and gave rise to towering mountains with the last big earthquake striking in 1934 (6.6 magnitude), according to University of Utah seismograph stations. This fault line has distinct segments which move independently and have separate earthquake events — each with its own unique story to tell. Historically, one of the central segments emits a major earthquake (6.5-7.5 magnitude) every 300 to 350 years and underlies the most highly concentrated populations in Utah. Roughly 700 earthquakes and aftershocks shake the Utah population every year with the most recent major event (7 magnitude and 10 feet of ground surface displacement) occurring 500 years ago and may lead to a tectonic itch that must be scratched.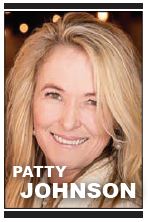 Not helping matters, the Salt Lake Valley is an ancient sea bed, meaning softer sediments comprise the soil and amplify seismic waves much like a metachronal rhythmic wave in a football stadium or concert arena — fun only if you are a willing participant.
And not widely known, more than 200 large fault lines reside in Utah, traversing across the state from north to south and heavily concentrated in the western half. Since we haven't recently experienced a large event, developers, builders and master planners look across the globe to see the consequences of sacrificing structural elements to these serious forces of nature.
In 2011, Christchurch, New Zealand, experienced a magnitude 6.3 quake killing 185 people, injuring several thousand and damaging one-third of its buildings. While few structures collapsed, many code-compliant buildings were damaged beyond repair.
People living along the Wasatch Front or other high-seismic areas of the world get excited about — and truly appreciate — innovation and improvements in structural stability, repairability, resiliency and simplicity.
While building projects continue to pop up all over Utah, there is a higher concentration along the Wasatch fault line. Luckily, Utah is also home to several high-tech companies with some of the brightest minds on the planet.
An innovative Utah company, established in 2018, is taking steps to solve the seismic resiliency dilemma. Working from research and testing developed by Brigham Young University faculty member Dr. Paul Richards, DuraFuse Frames has introduced an innovative moment frame system which allows for large span layouts (popular among architects), fast construction (popular among owners and developers), braced-free steel frames (popular among occupants) and prevents beam and column damage during severe earthquakes (popular among everyone who wants to survive). Research and development beginning in 2014 and culminating with full-scale earthquake simulation and vibration testing at the University of California San Diego, confirms this patented technology creates structures with higher resiliency. Resilient buildings mean resilient businesses, resilient communities, and peace of mind.
DuraFuse Frames have a shear-yielding fuse plate connection system that is simple to incorporate, fast to install and commercially competitive. With code approvals obtained in March and building projects underway, DuraFuse is working toward making high earthquake hazard a thing of the past.
Patty Johnson is the marketing director for SME Industries Inc. in West Jordan. She holds a triple major BS degree in organizational communications, political science and English.