http://slenterprise.com
801-533-0556
---
This week in The Enterprise
Monday, October 12, 2020
WeROC panelists: Gender bias major hurdle for female founders
By Brice Wallace Ksenia Yudina describes going through four rounds of funding over a year as "a rollercoaster journey" as she developed her company, UNest. The seed round was "very challenging," taking about half of that time. Among the reasons? Gender bias. Speaking as part...
---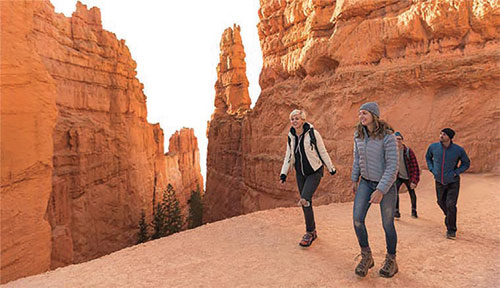 SLC best city in U.S. for millennials
Salt Lake City is the best city in the United States for millennials, according to a ranking by Rent.com, which weighed several economic and other factors."Salt Lake City is on the rise, and we're not just talking about the Wasatch Mountains," Rent.com said in announcing the rank...
---

COVID-19 Updates: Cancellations and postponements
The following are events that have been included in The Enterprise Calendar listings and subsequently have been postponed or canceled, or have been removed from the organizers' website calendars. This is not a complete list of postponements or cancellations. Check with organizers...
---
'Stay Safe to Stay Open' campaign seeks pledges with statewide tour
"Stay Safe to Stay Open," a partnership between the Salt Lake Chamber and the Utah Department of Health, is going statewide with its campaign to help businesses deal with restrictions surrounding the COVID-19 pandemic. The campaign is taking two colorfully adorned vans around the...
---
IHC develops tool to identify and treat high-risk COVID-19 patients
Researchers at Intermountain Healthcare in Salt Lake City have developed a new clinical tool to accurately identify and diagnose COVID-19 patients who are at high risk of developing a serious inflammatory condition that can damage the lungs and other organs. The new too...
---
Utah hotel industry lost 8,770 jobs; without more help, number could rise
Utah hotels lost 8,770 jobs through September from the affects of the COVID-19 pandemic, according to a survey by the American Hotel & Lodging Association. Before the pandemic, the industry had 23,109 employees working directly for hotels, it said. Without congressional actio...
---
Utah company's research finds health risk for remote workers during C-19
Axon Optics, a Bountiful-based provider of eyewear products that help people with symptoms of migraine and light sensitivity, has released a new study that shows how the COVID-19 crisis and the shift to remote work has impacted the health of millions of American workers who suffe...
---
SkyWest signs five-year loan facility for up to $573M under CARES Act
SkyWest Inc., a St. George-based holding company for SkyWest Airlines and SkyWest Leasing, has announced that it and its wholly owned subsidiary SkyWest Airlines Inc. have entered into a five-year loan and guarantee agreement with the U.S. Treasury Department that ...
---
Outlook for raises rosy for top performers
Workers in Utah can look forward to a pay increase next year, especially if they are among their company's top performers, based on a new survey. Employers Council, a leader in human resource and employment law services for the business community, surveyed companies about their c...
---
Mercato Partners' Traverse Fund portfolio company SaltStack acquired by VMWare
Cottonwood Heights-based investment firm Mercato Partners has sold its portfolio company SaltStack of Lehi to VMWare, a division of computer giant Dell based in Palo Alto, California. SaltStack is a developer of infrastructure automation and mangement software. SaltStack was owne...
---
Utah's U.S. Title purchased by Texas firm
Plano, Texas-based Shaddock National Holdings has purchased Utah's U.S. Title, headquartered in Bluffdale. U.S. Title will retain its name and current staff and plans to further expand its operations and open new offices at an even faster pace across Utah with the resources of it...
---
UofU establishes PIVOT Center to expand economic engagement with community
The University of Utah has announced the establishment of a centralized office that will drive the university's expanding efforts for economic engagement with the Utah community. Named the Partners for Innovation, Ventures, Outreach & Technology (PIVOT) Center, the new ...
---
Utah receives record-high STEP grant
The U.S. Small Business Administration (SBA) has announced that World Trade Center Utah (WTC Utah) will receive a State Trade Expansion Program (STEP) grant of $641,000 on behalf of the state, a record-high STEP grant in Utah. The grant will be used to accelerate the growth of in...
---
Workforce Services launches campaign to connect workers with available jobs
The Utah Department of Workforce Services (DWS) has launched a campaign to help match the unemployed with available jobs. The two-pronged approach includes the "UT Job Support" media campaign and a "Hot Jobs" web portal. With the Dec. 31 end of many federal COVID-related job bene...
---
WorldArchives.com acquired
Charles Thayne Capital, a growth-oriented private investment firm focused on technology and based in Chicago, has acquired World Archives, the operator of NewspaperArchive.com, based in Provo. NewspaperArchive.com maintains a leading off-copyright database of digitized historical...
---
Seattle produce company buys Muir Farms
Seattle-based Charlie's Produce, an employee-owned independent produce company serving the West Coast since 1978, has acquired Muir Copper Canyon Farms of Salt Lake City. Muir is a fresh produce and food products distributor. The sale closed in September and no financial det...
---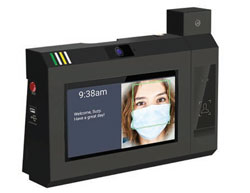 Innovate Utah: NEW IDEAS, PRODUCTS AND SERVICES FROM UTAH COMPANIES
Salt Lake City-based SwipeClock LLC, a provider of human resources management solutions, has launched SwipeClock Vision, a facial recognition time- clock that is fully touchless. The company said the new product combines the features of biometric security with the non-contact ope...
---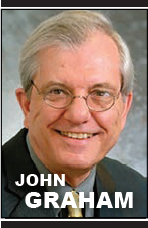 The four basic employment survival skills: Making sure you always have a job to go to
By John Graham No one in business was prepared for what happened when the coronavirus invaded the U.S. Overnight, it literally upended the nation's economy, leaving American workers not knowing what to think about the future.While some workers are doing well, others are underempl...
---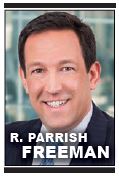 Legal Matters: 'Hey, that's my idea!' Why protecting your ideas requires more than being first.
By R. Parrish Freeman As the legendary racecar driver Ricky Bobby once said, "If you ain't first, you're last!" Couple of problems with that. First, Ricky Bobby doesn't exist, except in our hearts. Second, he's just wrong. If you're not first, you could be second, third, fou...
---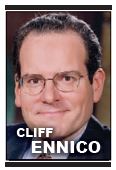 Succeeding in Your Business: And how about the CCPA? Do I have to comply with it, too?
By Cliff Ennico Last week's column dealt with the thorny topic of whether or not a web-based business really needs to comply with the European Union's new (well, fairly new) General Data Protection Regulation, or GDPR. Since the GDPR was made effective in May 2018, a number of U....
---

Law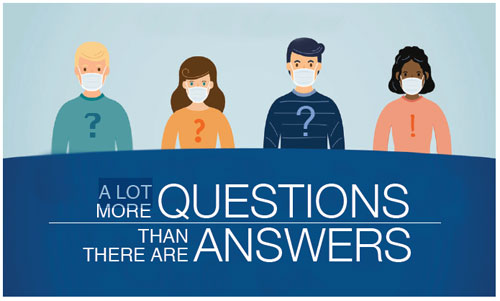 A lot more questions than there are answers: When you require your employees to return to the office, are you liable if any of them contract coronavirus?
By John Rogers As employers struggle to deal with the "new normal" of trying to maintain their business operations in a time of pandemic, there's at least one legal issue that continues to gnaw at owners and managers and cause no little stress in the board room. Many busines...
---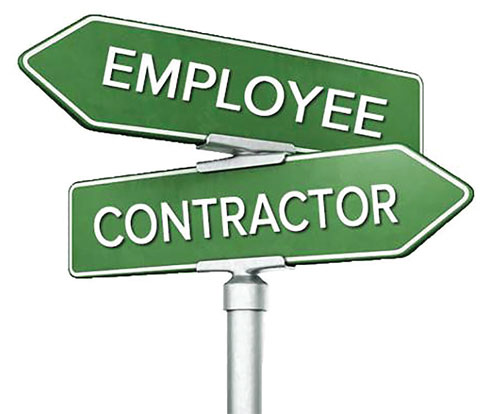 Misclassifying employees as independent contractors could be costly for your business
By Kathleen D. WeronEmployee classification is the practice of labeling workers as either employees or independent contractors. A worker classified as an independent contractor is not covered by basic labor standards, such as minimum wage, overtime pay, workers' compensation and ...
---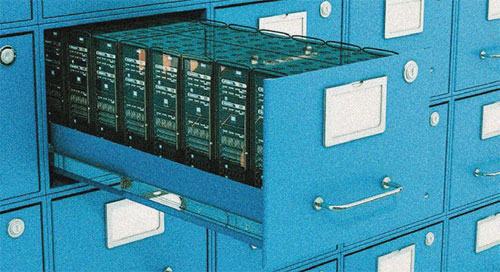 CONTENT MANAGEMENT: There's a modern alternative to the law office file room
By Bahar Ferguson Law firms are like many other businesses when it comes to information technology - at least in some ways.Any type of business or organization must have some basic document management in place to ensure files don't get lost or misplaced and basic cybersecurity to...
---
Exploring investment bank engagement agreements in sell-side M&A transactions
By Thomas R. Taylor When the owners of a business decide to sell their company, they will generally engage an investment bank (iBank) to assist with the transaction. An experienced iBank can add significant value to a sellside M&A transaction. However, it's important tha...
---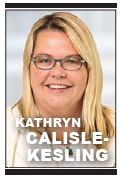 Utah's continued momentum in residential and commercial real estate
By Kathryn J. Carlisle-Kesling When you consider the rapidly expanding residential and commercial real estate markets in Salt Lake City and its surrounding suburbs, it brings to mind the highly anticipated 26-minute commute from Cleveland to Chicago via the high-speed hyperloop l...
---
Calendar Highlights
Calendar listings are provided as a free service to our readers. Information about upcoming events may be sent to brice@slenterprise.com. The submission deadline is one week before publication. See the full calendar.
Utah Economic & Energy Summit - October 26
Presented by the Utah Governor's Office of Energy Development, Governor's Office of Economic Development, World Trade Center Utah and the Salt Lake Chamber. The 14th Annual Utah Economic Summit was originally scheduled for June 18. The Ninth Annual Governor's Energy Summit was originally scheduled for May 18, then postponed until Oct. 21. Activities include morning and lunchtime plenary sessions, awards presentations, and morning and afternoon breakout sessions in three tracks: economic development, energy and global trade. Event also will highlight Gov. Gary Herbert's economic and energy accomplishments since 2009. Location is Grand America Hotel, 555 S. Main St., Salt Lake City. Cost is $180. Imperial Ballroom registration is $159. Early-bird virtual admission is $79. Details are at https://utaheconomicsummit.com/.
---
ULI (Urban Land Institute) Utah Annual Trends Conference - October 29
Titled "Reboot & Rebound: Commercial Real Estate in Utah's 'New Normal.'" Keynote speaker is Jeffrey D. DeBoer, president and CEO of The Real Estate Roundtable. Event takes place online. Costs vary. Details are at utah.uli.org.
---
Utah Life Sciences Summit - November 9-11
A BioUtah event that takes place online. Details to be announced.


JOIN US ON FACEBOOK

FOLLOW US ON TWITTER

SEND US AN EMAIL