https://slenterprise.com
801-533-0556
---
This week in The Enterprise
Monday, September 28, 2020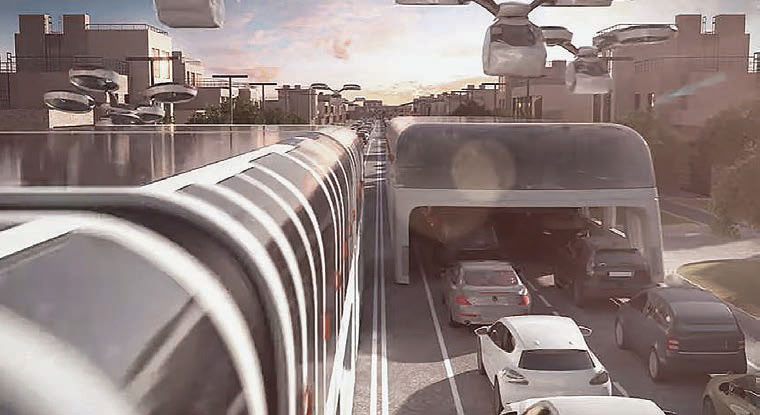 Point Authority is looking for ideas 'equal to the opportunity'
By Brice Wallace What should the 700-acre Utah State Prison site look like after the prison shifts to a new location a few miles north? Officials working on its planning want to hear ideas.The Point of the Mountain State Land Authority is seeking public input for "The Point," th...
---
Jobless rate down again, now 4.1%
Utah's nation-best jobless rate continues to drop to near pre-pandemic levels. August's rate was reported at 4.1 percent, down significantly from July's 4.5 percent.August's national unemployment rate dropped from 10.2 percent in July to 8.4 percent in August."Utah's economy cont...
---

COVID-19 Updates: Cancellations and postponements
The following are events that have been included in The Enterprise Calendar listings and subsequently have been postponed or canceled, or have been removed from the organizers' website calendars. This is not a complete list of postponements or cancellations. Check with organizers...
---
UofU Health switches from nasal swab to saliva sample for C-19 tests
The five drive-through COVID-19 testing sites operated by University of Utah Health have switched from nasal swabs to saliva sampling. The saliva test was developed by ARUP Laboratories, a nonprofit enterprise of the University of Utah.The nasal swab coronavirus tests are widely ...
---
Airflow studies may help symphony get back to live performances
One of the industries hardest hit by restrictions of the COCID-19 pandemics is the live entertainment business. Concerns over the spread of the virus by the airflow created by vocalists and wind instrument players has kept entities like the Utah Symphony|Utah Opera shuttered.But ...
---
Poor communications cited as issue in early state pandemic contracts
A panel of auditors for the Utah Legislature has found that at least two of the contracts state agencies executed in the early days of the coronavirus pandemic should have received closer examination by relevant state entities to avoid pitfalls and overspending. The subject contr...
---
COVID-19 deaths for black essential workers linked to racial disparities
Racial disparities among essential workers could be a key reason that black Americans are more likely than whites to contract and die of COVID-19, according to researchers at the University of Utah. They found that blacks disproportionately worked in nine vital occupations t...
---
2019 tourism: $10 billion & 141,500 jobs
Travelers to Utah spent a record $10.06 billion in the state in 2019 and generated an estimated $1.34 billion in total state and local tax revenue, according to a recent study completed by the Kem C. Gardner Policy Institute at the University of Utah. Approximately one in 11 Utah...
---
LifeVantage announces management transition
Salt Lake City-based LifeVantage Corp. announced that Steven Fife, the company's chief financial officer, has been appointed interim CEO, replacing Darren Jensen, who has resigned as CEO and president. Jensen will be available to assist with the transition, the company said.LifeV...
---
Mercato Partners' Cradlepoint sold to Sweden's Ericsson
Sweden-based Ericsson, a global information and communication technology company, has acquired Cradlepoint, a cloud-delivered LTE and 5G wireless network from Mercato Partners of Cottonwood Heights. Boise-based Cradlepoint was a portfolio company of Mercato's Traverse Fund III. T...
---
Schreiner Gates new president of SimpleNexus
SimpleNexus, a Lehi-based developer of a digital mortgage platform for loan officers, borrowers, real estate agents and settlement agents, has announced the appointment of Cathleen Schreiner Gates, a member of the company's board of directors, as company president. Schreiner Gate...
---
Visible buys California shipping software firm
Visible Supply Chain Management, a Salt Lake City provider of shipping and fulfillment services for small to midsize businesses, has acquired PC Synergy, a point-of-service software supplier for the shipping industry. PC Synergy, headquartered in San Marcos, California, markets i...
---
Lehi's SoloFire acquired
Newport Beach, California-based Verb Technology Co. has acquired healthcare sales enablement platform company SoloFire of Lehi. Verb Technology markets video-based sales applications.Founded in 2014, SoloFire develops and markets SaaS-based sales enablement applications for sales...
---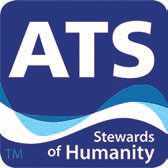 Innovate Utah: NEW IDEAS, PRODUCTS AND SERVICES FROM UTAH COMPANIES
Midvale-based ATS, a provider of chemical solutions for water treatment, has reported a successful pilot study resulting in the reduction of the toxic algal blooms on Utah Lake. Selected as one of two companies to conduct studies to analyze and test treatments to combat the algal...
---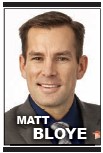 September is National Preparedness Month; do you have a disaster plan?
By Matt Bloye As Utah continues to deal with the impact of the COVID-19 crisis, it's important to recognize that other disasters can still occur throughout the year - often with little or no warning. When these events happen, safety is the No. 1 priority, leaving little time...
---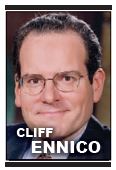 Succeeding in Your Business: Put in the work necessary to know how you should vote this November
By Cliff Ennico Here it comes - another contentious election season.At the top of the ticket is a choice between two presidential candidates who don't exactly inspire people or represent the best America can produce (hmmm, call it deja vu; I seem to recall we''ve been in this sit...
---

The PPP empowered Utah small businesses to serve their communities
By Dan Nordberg and Marla TrollanSmall-business owners are some of the strongest, most resilient people you will ever meet. They know what it's like to take risks, work hard, make tough decisions and turn a profit to benefit their community.The last few months have been arduous f...
---
Calendar Highlights
Calendar listings are provided as a free service to our readers. Information about upcoming events may be sent to brice@slenterprise.com. The submission deadline is one week before publication. See the full calendar.
Fourth Annual WeROC - September 30
(Women Entrepreneurs Realizing Opportunities for Capital), a VentureCapital.Org event for woman-owned businesses and focusing on raising funds and overcoming issues. Event features keynote presentations, workshop panels and the WeROC Deal Forum. Keynote speakers are Judy Robinett, author of Crack the Funding Code: How Investors Think and What They Need to Hear to Fund Your Startup; and Sheryl Grant, mentor, speaker, networking expert and social entrepreneur. Location is The Slopes EVNTS Center, 14216 Bangerter Parkway, Draper. Early-bird (through Aug. 31) in-person registration is $75 for WeROC, $95 for WeROC and reception. Early-bird (through Aug. 31) virtual registration is $45 for WeROC, $57 for WeROC and reception. Registration can be completed at Eventbrite.com.
---
Utah Rural Summit - October 6
Hosted at Southern Utah University's Utah Center for Rural Life. Location is SUU's Hunter Conference Center, 351 W. University Blvd., Cedar City. Early-bird (through Aug. 31) cost is $125. Registration can be completed at Eventbrite.com.
---
Utah Economic & Energy Summit - October 26
Presented by the Utah Governor's Office of Energy Development, Governor's Office of Economic Development, World Trade Center Utah and the Salt Lake Chamber. The 14th Annual Utah Economic Summit was originally scheduled for June 18. The Ninth Annual Governor's Energy Summit was originally scheduled for May 18, then postponed until Oct. 21. Activities include morning and lunchtime plenary sessions, awards presentations, and morning and afternoon breakout sessions in three tracks: economic development, energy and global trade. Event also will highlight Gov. Gary Herbert's economic and energy accomplishments since 2009. Location is Grand America Hotel, 555 S. Main St., Salt Lake City. Cost is $180. Imperial Ballroom registration is $159. Early-bird virtual admission is $79. Details are at https://utaheconomicsummit.com/.


JOIN US ON FACEBOOK

FOLLOW US ON TWITTER

SEND US AN EMAIL