http://slenterprise.com
801-533-0556
---
This week in The Enterprise
Monday, August 24, 2020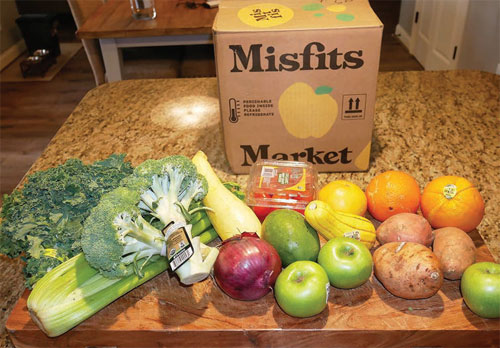 There are Misfits coming to Utah - and bringing 670 jobs
By Brice Wallace Misfits coming to Utah.(Insert you own joke here.)It's true, in the form of Misfits Market, which will build a 200,000-square-foot cold storage facility in West Jordan to distribute fruits and vegetables that it describes as "always fresh, sometimes normal."...
---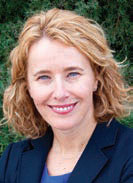 Park City Chamber/Visitors Bureau names Wesselhoff president & CEO
Jennifer Wesselhoff has been selected president and CEO of the Park City Chamber of Commerce/Convention & Visitors Bureau (chamber/bureau). She succeeds Bill Malone, who is retiring after leading the organization for 21 years. The announcement was made by Casey Metzger, board...
---

COVID-19 Updates: Cancellations and postponements
The following are events that have been included in The Enterprise Calendar listings and subsequently have been postponed or canceled, or have been removed from the organizers' website calendars. This is not a complete list of postponements or cancellations. Check with organizers...
---
Utah receives OK for Lost Wages Assistance program from FEMA
The Federal Emergency Management Agency (FEMA) has approved Utah's application to receive Lost Wages Assistance funding from FEMA's Disaster Relief Fund. On August 15, Pres. Donald Trump made available up to $44 billion from FEMA's Disaster Relief Fund to provide financial assist...
---
Mink test positve for coronavirus on two Utah farms; first in the country
Mink on two farms in Utah have become the first in the United States to test positive for the coronavirus, state and federal officials announced last week. Five animals on the farms tested positive for the virus, but many more are believed to be infected because of a recent upswi...
---
Spectrum Solutions partners with MLB to supply C-19 saliva test kits
Major League Baseball (MLB) has named Spectrum Solutions LLC of Draper as a partner in its COVID-19 testing program for the 2020 season. Spectrum is supplying MLB and its clubs with its SDNA-1000 saliva collection kits for all player and staff testing.The non-invasive saliva coll...
---
Online shopping losses top list of scams during COVID-19 pandemic
Online shopping scams have become the No. 1 most-reported coronavirus-related scams nationwide and in Utah. SocialCatfish.com found that 173 such scams have been reported in Utah since the pandemic began, costing Utahns $433,000.The social media monitoring website said that, as o...
---
Southern Utah virus rates are down despite large crowd event increase
Southern Utah is seeing its lowest coronavirus case rates since the start of May, despite some events over the past weeks that saw hundreds of people gathered in close proximity, many without face coverings, according to David Heaton, spokesperson for the Southwest Utah Public He...
---
Many Utahns worried about upturn in pandemic drug/alcohol usage
More than one-third (36 percent) of Utahns are concerned that the economic downturn caused by the oronavirus will result in increased drug and alcohol use in their community, according to a recent survey by Drug Abuse.com. The survey also concluded that 20 percent of recently une...
---
Dixie State offering 90% tuition rate reduction for coronavirus victims
In response to the economic impacts of the COVID-19 pandemic, Dixie State University has launched a certificate program that will train people for jobs that are in high demand.The DSU CARES program, funded by federal coronavirus relief bill monies, was developed to assist local r...
---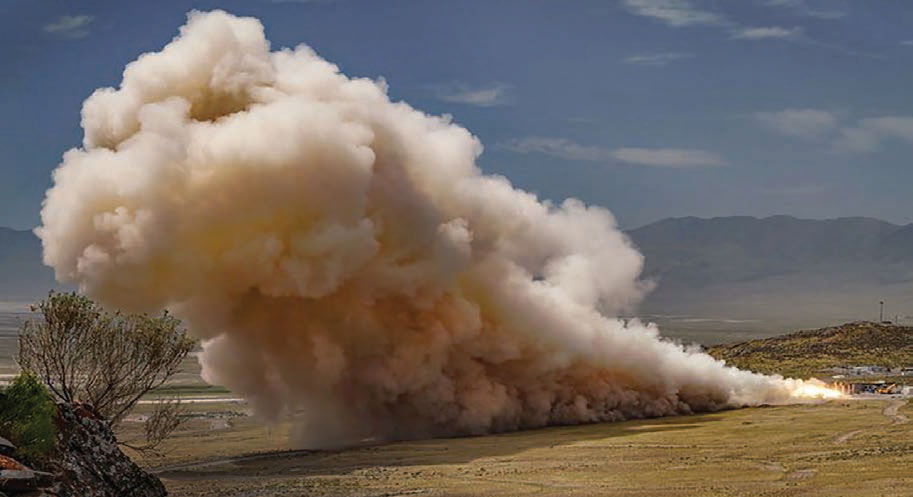 Defense and space program work keeping Northrop Grumman busy, adding 600 jobs
Despite the hit that Utah's economy has taken due to the coronavirus pandemic, the instate operations of aerospace giant Northrop Grumman Corp. seem to be rolling right along. The company has announced that it is looking to fill more than 600 jobs in the state.Northrop Grumman is...
---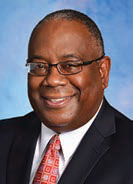 Cotton to succeed Richards as SelectHealth president & CEO
Mike Cotton has been named president and CEO of SelectHealth, the wholly owned subsidiary not-for-profit insurance arm of Intermountain Healthcare. Cotton will also serve as a member of Intermountain's executive leadership team. Cotton replaces current SelectHealth pre...
---
Healthcare payments company to create 70 new jobs at office in Lehi
Brice Wallace A healthcare payments platform company will open an office in Lehi, creating up to 70 new jobs over the next two years, with the expectation of more jobs after that.Waystar made the announcement about the $1 million project after being approved for a $408,959 t...
---
GOED approves incentives to bring two film projects to Utah for production
Murder and dementia are the focus of a pair of films approved for incentives this month by the Governor's Office of Economic Development (GOED) board.Instant Cash LLC was approved for a cash rebate of up to $409,018 for "American Murderer," a feature drama expected to spend more ...
---
CORPORATE FINANCIAL REPORTS 8-24-20
The following are recent financial reports as posted by selected Utah corporations:Purple InnovationPurple Innovation Inc., based in Lehi, reported a net loss of $5.8 million, or 11 cents per share, for the second quarter ended June 30. That compares with a net loss of $7.3 milli...
---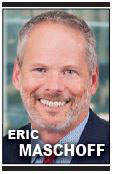 Legal Matters: Developing an IP strategy? Focus on value
By Eric Maschoff Businesses - particularly startups - often struggle with the task of creating a corporate strategy for intellectual property. Ultimately, the outcome of the strategy should create value for the business. However, the path to that end might take different for...
---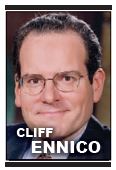 This is the absolutely wrong way to run a franchise
By Cliff Ennico "A couple of years ago we bought a fast-casual restaurant franchise from a local company that has run several successful restaurants in our area."While the company knew a ton about their products - which are excellent, by the way - they had only just started ...
---

Cache Valley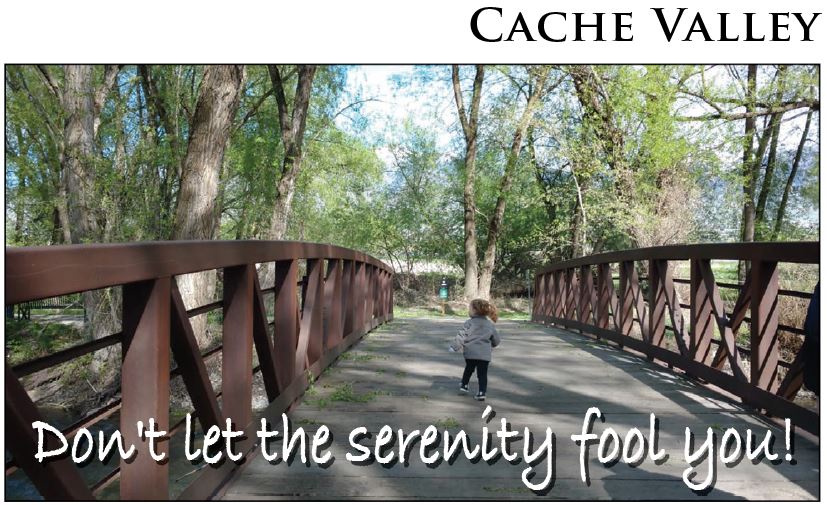 Cache Valley Focus: Don't let the serenity fool you!
By Holly Hubbard Daines Despite its quiet, almost-rural lifestyle, Logan has become one of America's top-rated small cities for doing businessDon't let the looks fool you.Nestled at the foot of the Wasatch Mountains, Logan is quiet and laid back, yet has become one of the t...
---
Calendar Highlights
Calendar listings are provided as a free service to our readers. Information about upcoming events may be sent to brice@slenterprise.com. The submission deadline is one week before publication. See the full calendar.
Outdoors Together - August 25
The 2020 Annual Outdoor Recreation Summit, presented by the Utah Office of Outdoor Recreation. Hybrid format offers in-person meetings and virtual sessions. Location is Utah Valley Convention Center, 220 W. Center St., Provo. Cost is $149 for early-bird registration, $65 for virtual attendance. Details are at utahoutdoorsummit.com.
---
South Jordan Business and Entrepreneurial Summit and Expo - September 10
A South Jordan Chamber of Commerce event originally scheduled for April 20. Location is Karen Gail Miller Conference Center, 9750 S. 300 W., Sandy. Details are at southjordanchamber.org.
---
Annual Meeting - September 10
A Salt Lake Chamber event with the theme "Adventure Awaits." Location is Loveland Living Planet Aquarium, 12033 Lone Peak Parkway, Draper. Cost is $45 for members, $60 for nonmembers. Details are at slchamber.com.


JOIN US ON FACEBOOK

FOLLOW US ON TWITTER

SEND US AN EMAIL