https://slenterprise.com
801-533-0556
---
This week in The Enterprise
Monday, August 17, 2020
Even in tough times, Utah has U.S's best economic outlook
By Brice Wallace Imagine earning the top spot in a ranking by beating 49 competitors. At anything.Now imagine keeping that up for 13 consecutive years.Utah has done just that, once again having the nation's best economic outlook. The "Rich States, Poor States" ALEC-Laffer State ...
---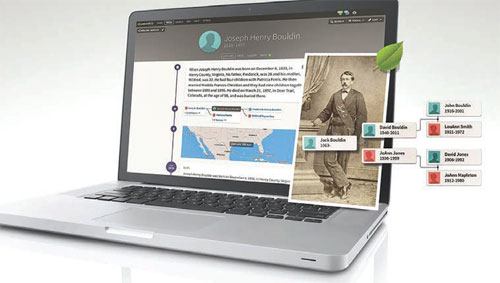 New York firm acquires Lehi's Ancestry.com in $4.7 billion deal
By John Rogers New York City-based Blackstone Group Inc. is betting on the world's growing fascination with genealogy and DNA-based family-tree chasing. The private equity firm has purchased Lehi-based Ancestry.com Inc. from investment rivals in a deal worth a reported $4.7 ...
---

COVID-19 Updates: Cancellations and postponements 8-17-20
The following are events that have been included in The Enterprise Calendar listings and subsequently have been postponed or canceled, or have been removed from the organizers' website calendars. This is not a complete list of postponements or cancellations. Check with organizers...
---
Audit of COVID-19 testing develops advice to speed up results delivery
A recent audit of COVID-19 testing in Utah found inconsistencies in what is being reported about test turnaround time, with some testing labs reporting results almost four days after the sample swab was taken. The state average was found to be less than two days. The audit, perfo...
---
Study: Utah doing better that most for falling for COVID-related scams
A new study shows that Utah is doing a little better than most states when it comes to being victims of COVID-19-associated scams. Utah ranks No. 32 for the most complaints filed with consumer protection agencies among the states.Nationwide, coronavirus scammers are about to surp...
---
Salt Lake schools receive $10M of Salt Lake County's CARES Act funds
Salt Lake County Mayor Jenny Wilson has designated $10 million of the county's roughly $203 million in federal Coronavirus Aid, Relief and Economic Security Act monies to help meet the needs of the five school districts within the county boundaries.The county will direct $3.8 mil...
---
Grants of up to $50,000 available to help Utah minority communities
The Utah Division of Multicultural Affairs has announced the availability of grants of up to $50,000 for organizations in Utah that will provide emergency basic needs assistance to multicultural communities, including but not limited to utilities, rent, transportation, food assis...
---
Salt Lake resumes parking meter enforcement suspended in March
Visitors to downtown Salt Lake City are once again being expected to feed meters if they park on the city's streets. Mayor Erin Mendenhall signed a declaration that parking meter enforcement would resume on Aug. 11 with fares and time limits. City parking enforcement officers beg...
---
SNAP recipients can use EBT cards for online buying during pandemic
In an effort to support social distancing during the COVID-19 pandemic, the federal government has approved recipients of the Supplemental Nutrition Assistance Program (SNAP) in Utah to use their Electronic Balance Transfer (EBT) cards for online grocery purchases with approved r...
---
Regence customers to receive COVID-19 premium credits
Utah is among four states that will share in up to $35 million in financial relief to Regence commercial health plan customers through a premium credit program instituted because of financial pressure caused by the coronavirus pandemic. Select fully insured group and individual R...
---
Durham Jones & Pinegar joins Dentons, world's largest law firm
Salt Lake City-based Durham Jones & Pinegar has joined Dentons, the world's largest law firm, that operates at 188 locations in 76 countries. The acquisition continues Dentons' Project Golden Spike, an initiative launched in January with the stated goal to create the "the fir...
---
Rocky Mountain Power adds 3 solar projects
Rocky Mountain Power has announced the addition of three new solar energy projects to be built across Utah on behalf of Facebook for its data center in Eagle Mountain. The projects are developed under the Salt Lake City-based utility's Schedule 34 green energy tariff, which allow...
---
CORPORATE FINANCIAL REPORTS 8-17-20
The following are recent financial reports as posted by selected Utah corporations:Extra Space StorageExtra Space Storage Inc., based in Salt Lake City, reported funds from operations (FFO) of $166.8 million, or $1.21 per share, for the second quarter ended June 30. That compares...
---
Online retailer names CEO
Jane, a Lehi-based online retailer of apparel, accessories and household furniture and dcor, has named retail veteran Taleeb Noormohamed as CEO. Noormohamed is the co-founder of home goods marketplace Casaza. He joins Jane at a time of unprecedented growth due to a surge in...
---
Recursion, UofU launch incubator
Recursion, a Salt Lake City clinical-stage biotech company, and the University of Utah's Center for Technology & Venture Commercialization (TVC) have launched Altitude Lab, an early-stage life science and healthcare company incubator and accelerator program. The organization ...
---
GOED launches job training programs
The Utah Governor's Office of Economic Development (GOED) and its Talent Ready Utah team, in partnership with the Utah System of Higher Education (USHE), have announced that programs are now available for short-term workforce training.During recent weeks, Utah institutions of hig...
---
Utah voters' concerns driven by COVID-19
As might be expected, the top issue among Utah voters is healthcare, driven by concerns over the coronavirus pandemic. That's according to the Utah Foundation's recently released report "What's on Utah's Mind: Voter Issues and Concerns in 2020."The report, the first release in th...
---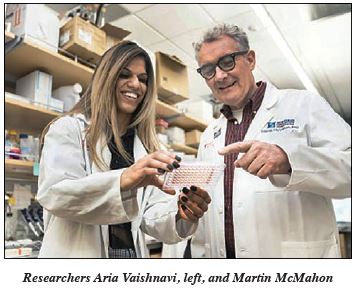 Innovate Utah: NEW IDEAS, PRODUCTS AND SERVICES FROM UTAH COMPANIES
Scientists at the Huntsman Cancer Institute (HCI) at the University of Utah have developed a new method to study the molecular characteristics of tumors of the lung and pancreas that are driven by mutations in a gene named NTRK1. The researchers hope the new NTRK1&nbsp...
---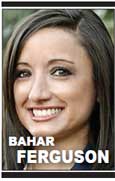 Business Tech: Is VoIP a viable solution to your telecom needs?
By Bahar Ferguson As a business leader, you need to ensure that your team can effectively communicate with one another as needed. Getting in touch with other members of your team should be a streamlined, smooth process. When it's difficult to contact anyone on your staff, th...
---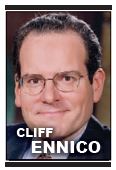 Succeeding in Your Business: It's time to start preparing your business for the new 'normal'
By Cliff Ennico It's official. The coronavirus pandemic's biggest victim is the U.S. economy.Despite some states' recent efforts to reopen their economies, periodic surges in infections and the lack of a marketable COVID-19 vaccine make it a virtual certainty that this will ...
---
Calendar Highlights
Calendar listings are provided as a free service to our readers. Information about upcoming events may be sent to brice@slenterprise.com. The submission deadline is one week before publication. See the full calendar.
Annual ChamberWest Golf Classic - August 20
Activities include 7 a.m. check-in and breakfast, and 8 a.m. shotgun start. Location is Stonebridge Golf Club, 4415 Links Driver, West Valley City. Details are at chamberwest.com.
---
Third Annual "Golf for Freedom" Tournament - August 20
Hosted by the Malouf Foundation. Activities begin with 8:30 a.m. continental breakfast, followed by a shotgun start at 9:30 a.m. Location is Birch Creek Golf Course, Smithfield. Cost is $2,500 for a foursome. Sponsorships are available. Donations for raffle prizes will be accepted until Aug. 17. All proceeds will go directly toward the foundation's flagship cause, which is to fight child sexual exploitation. Details are at malouffoundation.org/golf.
---
Outdoors Together - August 25
The 2020 Annual Outdoor Recreation Summit, presented by the Utah Office of Outdoor Recreation. Hybrid format offers in-person meetings and virtual sessions. Location is Utah Valley Convention Center, 220 W. Center St., Provo. Cost is $149 for early-bird registration, $65 for virtual attendance. Details are at utahoutdoorsummit.com.


JOIN US ON FACEBOOK

FOLLOW US ON TWITTER

SEND US AN EMAIL