https://slenterprise.com
801-533-0556
---
This week in The Enterprise
Monday, June 29, 2020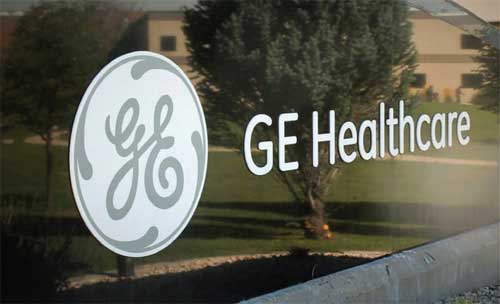 Fiscal 2020 a banner year for GOED: 13,000+ jobs promised
By Brice Wallace Corporate recruitment and expansion reached record levels in Utah during the past fiscal year, with projects expected to generate more than 13,000 jobs over the next decade or so.The Governor's Office of Economic Development (GOED) and Economic Development C...
---

COVID-19 Updates: Cancellations and postponements
The following are events that have been included in The Enterprise Calendar listings and subsequently have been postponed or canceled, or have been removed from the organizers' website calendars. This is not a complete list of postponements or cancellations. Check with organizers...
---
Port board approves 5-year plan, hears its critics
By Brice Wallace The Utah Inland Port Authority board last week approved a five-year strategic business plan but also listened to speaker after speaker from the public pick it apart.The plan outlines goals and strategies for port authority partnerships, policies and programs...
---
SBA revises PPP forgiveness form, includes EZ verson for self-employed
The U.S. Small Business Administration and the Department of the Treasury have introduced a revised, "borrower-friendly" Paycheck Protection Program (PPP) loan forgiveness application implementing the PPP Flexibility Act of 2020.In addition to revising the full forgiveness applic...
---
Farmers Feeding Utah makes 2nd food delivery to Cache Food Pantry
Having recently made its first delivery of more than 100,000 pounds of food to Utah's Navajo reservation residents, Farmers Feeding Utah has now made its second delivery to the Cache Food Bank. The project is calling the delivery "Miracle Project Northern Utah.""As the land-grant...
---
Building owners focusing on ways to reduce the spread of coronavirus
Many commercial buildings that were almost vacant during the pandemic are now welcoming back employees and patrons, while facility managers are focusing on ways to optimize indoor air quality to reduce the spread of illnesses like COVID-19.According to the Centers for Disease Con...
---
Salt Lake hosting numerous sports events this summer as Utah reopens
As Utah reopens, at least seven sporting events are slated to take place in Salt Lake in July, generating more than $9 million directly impacting Salt Lake's visitor economy, according to Visit Salt Lake, the organization responsible for attracting tourism and meetings to th...
---
Officials: 'Green' certainly won't mean that everything is back to normal
By Brice Wallace Some state economic officials are cautioning the public that the impacts of COVID-19 - and businesses' response to them - are not going away anytime soon.Speaking at an online Newsmaker Breakfast, presented by the Kem C. Gardner Policy Institute at the Universit...
---
Utahns are slowly going back to work
It's still bad, but getting betterMay's seasonally adjusted unemployment rate was reported to be 8.5 percent by the Utah Department of Workforce Services - better than April's 10.4 percent and coming down as Utah goes back to work.May's jobless rate is second best in the nation b...
---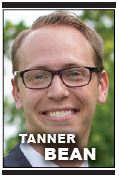 'Utah Compromise' one step ahead of recent U.S. Supreme Court ruling
By Tanner Bean When it comes to religious freedom and LGBTQ rights, it seems like tensions are high. The media frequently reports as if the faith and LGBTQ communities are at war. As an employer, it can be difficult to know what to do when these issues enter the workplace. Employ...
---
BDO buys SLC office of PBTK
Chicago-based accounting and advisory firm BDO USA LLP has acquired Piercy Bowler Taylor & Kern CPAs (PBTK), with offices in Salt Lake City, Las Vegas and Reno, Nevada. Nine partners and about 60 other employees will join BDO.Terms of the transaction, which is expected to clo...
---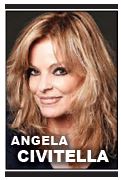 In tough times, how to be an empathetic leader without being a pushover
By Angela Civitella In these difficult times, we look to business leaders to take the helms of their companies with confidence and authority. However, now is not the time to rule with an iron fist. It certainly would not be an effective way to invigorate your team to come ba...
---
Survey: IT professionals report an increase in security issues
Ivanti, a Salt Lake City-based IT security company, has released new findings from a survey studying the impact of the move to working from home in response to the COVID-19 pandemic. The findings show IT workloads, security issues and communication challenges have all seen signif...
---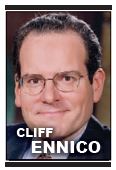 Succeeding in Your Business: The pitfalls of starting a new business in the middle of a divorce
By Cliff Ennico "My wife and I started a business a couple of years ago. We formed a limited liability company (LLC) to run the business and split the ownership (and the work) 50-50."My wife and I are currently ... divorcing. We have agreed to continue running the business as joi...
---
One more source of help: Salt Lake Co. launches $40M fund
By Brice Wallace Salt Lake County businesses that have not benefited from federal, state or local programs to mitigate the impacts of COVID-19 now have a county option.The county recently unveiled a $40 million grant program for companies hurt by the virus' effects. The Smal...
---
Calendar Highlights
Calendar listings are provided as a free service to our readers. Information about upcoming events may be sent to brice@slenterprise.com. The submission deadline is one week before publication. See the full calendar.
Slopes Cup '20 - July 13
A Silicon Slopes event. Check-in starts at 8 a.m. Scramble-style, four-person format. Location is Alpine Country Club, 5000 W. Alpine Country Club Lane, Highland. Details are at https://www.slopescup.com/.
---
2020 Chamber Golf Classic - August 19
An Ogden-Weber Chamber of Commerce event originally scheduled for May 14. Activities include breakfast at 7:30 a.m., shotgun start at 8:30 a.m. (four-person scramble format) and 1 p.m. lunch and awards. Location is Mount Ogden Golf Course, 1787 Constitution Way, Ogden. Cost is $250. Details are at ogdenweberchamber.com.
---
UMA Annual Golf Tournament - August 10
A Utah Manufacturers Association event. Activities include registration at 7 a.m. and shotgun start at 8 a.m. Location is Stonebridge Golf Course, 4415 Links Drive, West Valley City. Cost is $175, $600 for a foursome. Registration can be completed at umaweb.org.


JOIN US ON FACEBOOK

FOLLOW US ON TWITTER

SEND US AN EMAIL