http://slenterprise.com
801-533-0556
---
This week in The Enterprise
Monday, June 22, 2020
One more source of help: Salt Lake Co. launches $40M fund
By Brice Wallace Salt Lake County businesses that have not benefited from federal, state or local programs to mitigate the impacts of COVID-19 now have a county option.The county recently unveiled a $40 million grant program for companies hurt by the virus' effects. The Smal...
---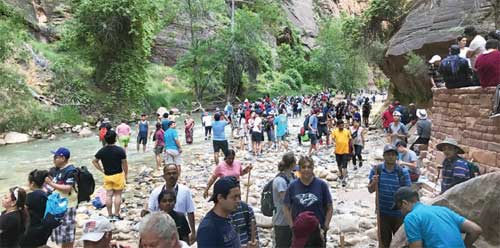 Utah's national parks saw 15.3M people & $1.9B in impact in 2019
By Brice Wallace If national parks are a fair gauge of tourism economies, COVID-19 brought a roaring freight train to a screeching halt in Utah.Statistics released recently by the U.S. Department of the Interior indicate that 2019 in Utah was a record year across the board f...
---

COVID-19 Updates 6-22-20
The following are events that have been included in The Enterprise Calendar listings and subsequently have been postponed or canceled, or have been removed from the organizers' website calendars. This is not a complete list of postponements or cancellations. Check with organizers...
---
SBA's EIDL program reopened to small businesses and nonprofits
The U.S. Small Business Administration has reopened the Economic Injury Disaster Loan (EIDL) and EIDL Advance program for small businesses that are experiencing economic impacts due to COVID-19."The SBA is strongly committed to working around the clock, providing dedicated e...
---
So. Salt Lake DMV office closes as employee tests positive for COVID-19
The Utah Division of Motor Vehicle (DMV) has announced its office located at 2880 S. 380 W. in South Salt Lake will be closed until further notice. This closure is to reduce the possible spread of COVID-19. An employee that tested positive recently did not have contact with the p...
---
Farmers market has reopened at Pioneer Park with new safety rules
On June 13, the popular Downtown Farmers Market, considered an essential grocery service and economic lifeline for local farmers and producers, reopened to the public. The market will remain open through Oct. 24."The focus this season is on safe and efficient product sales," orga...
---
Customers are coming back; retail sales show record increase in May
Consumers are venturing back to retail stores and the numbers show it. U.S. retail sales jumped by a record 17.7 percent from April to May, with spending partially rebounding after the COVID-19 pandemic had shut down businesses. Specific retail sales numbers for Utah will be avai...
---
Intermountain Healthcare revenue down $435 million March thru May
Although Intermountain Healthcare has avoided layoffs and large reductions in pay, Utah's largest hospital system still lost $435 million in revenues from March through May, according to a report from the American Hospital Association.The association reports that the nation's hos...
---
Utah's C-19 job market best in nation
Utah's job market has endured the coronavirus better than any other state. That's according to a new report released last week by MoneyRates.com.The report analyzed job market conditions in every state and the District of Columbia based on four factors. Included in the analysis w...
---
Utah joins other states in drug price fixing lawsuit
Utah has joined a number of other states in a third antitrust investigation lawsuit into price-fixing by generic drug manufacturers. Attorney General Sean D. Reyes reported that the complaint says 26 companies conspired to artificially inflate and manipulate prices for at least 8...
---
Shaw Renewable closes on purchase of Sigurd solar project
D.E. Shaw Renewable Investments (DESRI), a New York-based renewable energy producer, has announced that it has closed on the purchase of the Sigurd Solar project in Sevier County. The firm said it secured both construction debt and tax equity financing to finalize the deal. Sigur...
---
Ellis new president at Jacobsen
Salt Lake City-based Jacobsen Construction Co.'s board of directors has named Gary Ellis to succeed Douglas Welling as company president. Welling will continue in his role as Jacobsen CEO.Ellis has been with the Jacobsen for 19 years in various leadership&nbsp...
---
UCAIR opens grant process
The Utah Clean Air Partnership (UCAIR) has opened the application process for its 2020 grants program. Submissions will be accepted through July 31 at the organization's website, https://www.ucair.org/grants/.Grant funding is awarded to support projects and pr...
---
Quarles new CEO of Salt Lake City-based Green Dot Bank
Green Dot Corp. has announced that Greg Quarles has been appointed CEO of Sandy-based Green Dot Bank, effective June 15. He will report to Green Dot Corp. CEO Dan Henry."Greg is a highly respected and accomplished executive who understands what's needed to drive the bank's succes...
---
NAIOP names officers, board for 2020-21
Commercial real estate development association NAIOP Utah has announced its new officers and board for 2020-21. The new chapter president and directors will serve from June 1 to May 31, 2021."As our commercial real estate industry and local economy figure out how to move forward ...
---
Helping customers navigate the pandemic's emotional challenges
By John Graham Now that we're once again getting open for business, this raises the question of what we'll be talking about with customers. Millions of Americans remain unemployed, more are still on furlough, while others are underemployed. Countless businesses are on the brink a...
---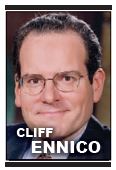 Succeeding in Your Business: Here's my summer 2020 reading list
By Cliff Ennico It's hard to believe, but summer is here already. Thanks to COVID-19, this summer is likely to be a staycation for most folks - binge-watching television series from the 1960s (seriously, watch every episode of the camp 1965 "Batman" series with Adam West and see ...
---

Oil, Gas & Energy Focus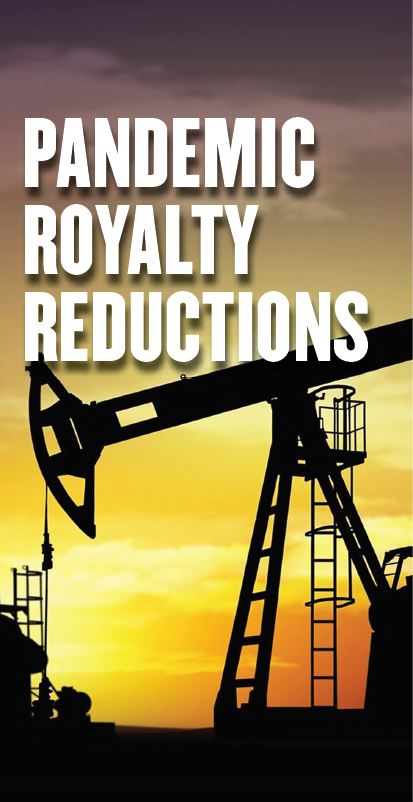 PANDEMIC ROYALTY REDUCTIONS: Utah's oil and gas producers are benefiting greatly from a Trump administration policy that reduces royalty payments during the pandemic - but it may be hurting local governments
By John Rogers In response to the COVID-19 pandemic's effect on the petroleum industry, the U.S. Bureau of Land Management (BLM) has begun a program of reducing lease and royalty payments owed to the government for oil and gas drilling on public lands. And Utah producers seem to...
---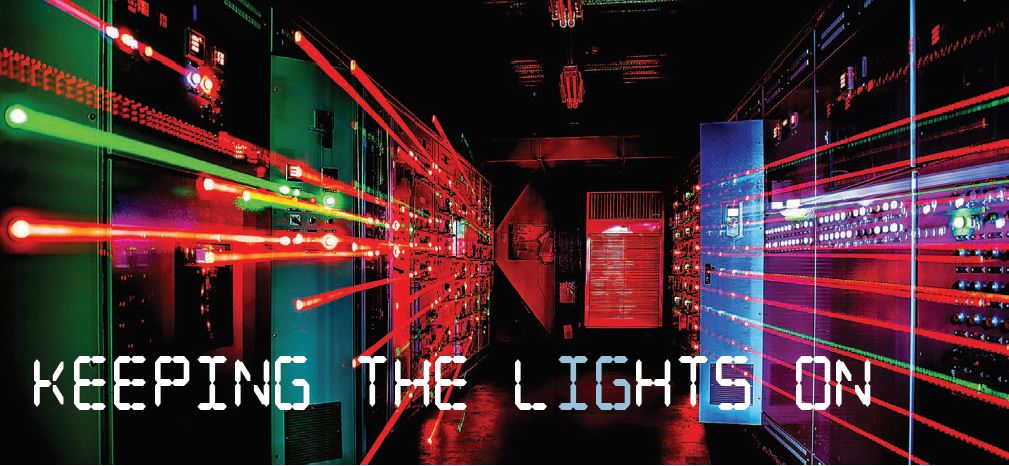 Keeping the lights on: As long as there's a reliable flow of electricity, our lives go on the way we have come to expect
By Chad Ambrose It's a hot summer afternoon. The kind of hot where it hurts to cross the asphalt in bare feet. Only a handful of people are in the once-crowded streets of downtown. Movie theaters are bare, and venues sit vacant with all concerts being canceled for the ...
---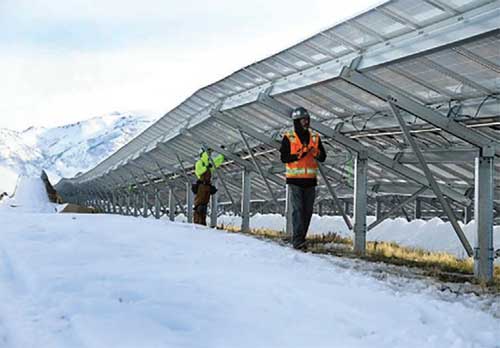 Hill Air Force Base completes $42 million upgrade to its electrical energy system in support of 'critical mission needs of warfighters'
More than 250 buildings at Hill Air Force Base near Ogden have undergone upgrades as part of a $42 million solar power project. The Air Force has recently completed construction of the project that will improve energy efficiency and resiliency at the base."The Hill AFB project, p...
---
Calendar Highlights
Calendar listings are provided as a free service to our readers. Information about upcoming events may be sent to brice@slenterprise.com. The submission deadline is one week before publication. See the full calendar.
Mid-Year Construction Forecast Review for Utah and the Region - June 24
Hosted by the Mountainlands Area Plan Room to benefit the American Society of Professional Estimators (ASPE) and the National Association of Women in Construction (NAWIC) Utah chapters. Location is Megaplex at Valley Fair Mall, 3620 S. 2400 W., West Valley City. Cost is $25 pre-paid donation to NAWIC or ASPE, $35 at the door. Seating is limited to the first 100 paid RSVPs. RSVPs can be completed by contacting Mike Luke at mike@MAPR.com.
---
Slopes Cup '20 - July 13
A Silicon Slopes event. Check-in starts at 8 a.m. Scramble-style, four-person format. Location is Alpine Country Club, 5000 W. Alpine Country Club Lane, Highland. Details are at https://www.slopescup.com/.
---
2020 Chamber Golf Classic - August 19
An Ogden-Weber Chamber of Commerce event originally scheduled for May 14. Activities include breakfast at 7:30 a.m., shotgun start at 8:30 a.m. (four-person scramble format) and 1 p.m. lunch and awards. Location is Mount Ogden Golf Course, 1787 Constitution Way, Ogden. Cost is $250. Details are at ogdenweberchamber.com.


JOIN US ON FACEBOOK

FOLLOW US ON TWITTER

SEND US AN EMAIL