https://slenterprise.com
801-533-0556
---
This week in The Enterprise
Monday, June 15, 2020
Crisis leadership as important as making physical adjustments
By Brice Wallace As the impacts of COVID-19 became apparent to business leaders, many had to scramble to address their practical aspects: setting up remote work for employees, meeting state guidelines on social distancing, figuring out how to safely accommodate customers.But...
---
Not enough to worry about? Add people's mental health to mix
By Brice Wallace Business owners and executives who fret about the success of their companies have had a new layer of pressure in recent weeks. While focused on the financial health of their companies, many are trying to cope with their own mental health and that of their employe...
---

COVID-19 Updates: Cancellations and postponements
The following are events that have been included in The Enterprise Calendar listings and subsequently have been postponed or canceled, or have been removed from the organizers' website calendars. This is not a complete list of postponements or cancellations. Check with organizers...
---
New bill gives businesses flexibility with use & repayment of PPP loans
Congress has passed and Pres. Trump has signed legislation giving small-business owners who received loans through the Paycheck Protection Program more flexibility and time to use COVID-relief loan money. Nearly 48,000 businesses in Utah received $5.2 billion in loans through the...
---
SNAP recipients receive extension of maximum allotment benefits
The Utah Department of Workforce Services will extend the issuance of additional Supplemental Nutrition Assistance Program (SNAP) benefits up to the maximum allotment based on household size through June. The Families First Coronavirus Response Act program was previously availabl...
---
State's mailing bureau sending masks for 'A Mask for Every Utahn' project
In response to the coronavirus pandemic, State Mail & Distribution Services (SMDS), which is an agency of the Utah Division of Purchasing and General Services, has joined forces with the Utah Manufacturers Association to mail face masks to Utah residents a...
---
PPP loan approvals equal 30 years of regular annual SBA loans in Utah
If you think Payroll Protection Program (PPP) loans to small businesses in Utah have made a significant impact, you're right.The U.S. Small Business Administration Utah District Office has announced that by the end of May, nearly 48,000 PPP loans had been approved totaling almost...
---
Higher education institutions join in ProjectProtect to sew 5M masks
During May, all of Utah's institutions of higher education joined other nonprofits and charitable organizations in addressing the national shortage of personal protective equipment. Through these efforts, ProjectProtect reached its goal to produce 5 million medical-grade masks to...
---
Some people confused, throwing stimulus debit cards in the trash
There are three methods that the IRS has used to distribute economic impact payments, commonly referred to as stimulus checks, mandated by Congress through the Coronavirus Aid, Relief and Economic Security (CARES) Act. Most either had funds directly deposited in their bank accoun...
---
Shaw buys Emery Co. solar project
D.E. Shaw Renewable Investments (DESRI) of New York City has acquired the Hunter Solar project in Emery County from power marketing and development company Community Energy of Radnor, Pennsylvania. DESRI also said it has closed on financing and a tax equity commitment for the pro...
---
SBA Utah office releases FY 2019 annual report
The U.S. Small Business Administration Utah District Office has released its Fiscal Year 2019 Annual Report, which touts its accomplishments since June 2019."During FY2019, the UTDO assisted numerous small businesses by providing financial assistance, counseling and contracting p...
---
Mortensen to succeed retiring van der Have at Ascent C.U.
Brock R. Mortensen has been named to succeed Vickie van der Have as president and CEO of Ascent Credit Union in Ogden. July 1 has been announced as the effective date for the transition.Mortensen moves into his new job from his position as executive vice president of the credit u...
---
Mercato Partners announces $90M Savory Fund I to develop restaurant concepts
Salt Lake City-based capital investment firm Mercato Partners has announced a new fund that will invest primarily in promising new restaurant concepts. Dubbed the Savory Fund, the investment project will have an initial capitalization of $90 million."This new fund of $9...
---
CORPORATE FINANCIAL REPORTS 6-15-20
The following are recent financial reports as posted by selected Utah corporations:HealthEquityHealthEquity Inc., based in Draper, reported net income of $1.8 million, or 3 cents per share, for the first quarter ended April 30. That compares with $41.8 million, or 65 cents per sh...
---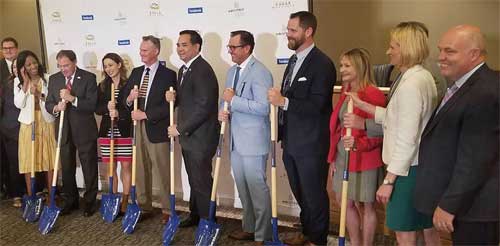 UTAH COUNTY UPDATE: Economic development is the engine that drives everything
By Tom Westmoreland We are currently in a recession. The reasons for the recession are not important for this article but it is a fact that the recession is not a natural, market-driven variety.There have been and will continue to be efforts to stimulate the economy and provide r...
---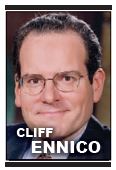 Succeeding in Your Business: Some rules of thumb when considering bankruptcy
By Cliff Ennico Last week's column on the new small-business bankruptcy law (known as Subchapter V) generated a ton of email responses, most of which asked for guidance on whether a small business should consider a bankruptcy filing under the new law as opposed to toughing it out...
---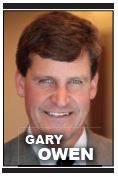 Those COVID-19 scams are out there; here's how to steer clear of them
By Gary Owen The coronavirus has put a financial strain on many families and businesses. The government, financial institutions and other organizations are rallying to support those in need. As more support is offered to Americans and businesses that are struggling financially, t...
---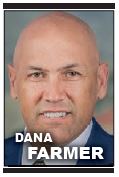 LEGAL MATTERS: Utah Construction Update
With the summer of 2020 upon us, construction throughout the state has been largely unaffected by COVID-19. As coronavirus limitations were imposed, construction was deemed essential. In early April, OSHA released project site guidelines for protecting construction workers and mo...
---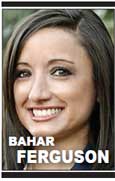 BUSINESS TECH: Quick steps to improve cybersecurity when working from home
By Bahar Ferguson Do you need to work from home but not sure where to really begin? Especially in this climate with illnesses and stressors everywhere, people need to be able to work from the safety and privacy of their own home as though they were working from the office. Becaus...
---
Calendar Highlights
Calendar listings are provided as a free service to our readers. Information about upcoming events may be sent to brice@slenterprise.com. The submission deadline is one week before publication. See the full calendar.
Classic Golf Tournament - June 22
A Salt Lake Chamber event. Events include a 7 a.m. registration/breakfast and 8 a.m. shotgun start. Location is Salt Lake Country Club, 2400 Country Club Drive, Salt Lake City. Cost is $500, $1,800 for a foursome. Details are at slchamber.com.
---
Mid-Year Construction Forecast Review for Utah and the Region - June 24
Hosted by the Mountainlands Area Plan Room to benefit the American Society of Professional Estimators (ASPE) and the National Association of Women in Construction (NAWIC) Utah chapters. Location is Megaplex at Valley Fair Mall, 3620 S. 2400 W., West Valley City. Cost is $25 pre-paid donation to NAWIC or ASPE, $35 at the door. Seating is limited to the first 100 paid RSVPs. RSVPs can be completed by contacting Mike Luke at mike@MAPR.com.
---
"Pillar of the Valley" Gala - July 22
A Utah Valley Chamber event originally scheduled for March 24. Location is Utah Valley Convention Center, 200 W. Center St., Provo. Details are at thechamber.org.


JOIN US ON FACEBOOK

FOLLOW US ON TWITTER

SEND US AN EMAIL