https://slenterprise.com
801-533-0556
---
This week in The Enterprise
Monday, June 8, 2020
Wilson: Special sessions will set structure for economic recovery
By Brice Wallace The next couple of months will feature legislative action to reinvigorate Utah's economy, predicts House Speaker Brad Wilson.Speaking at a webinar about government's role in economic recovery from the coronavirus, Wilson said a special legislative session Ju...
---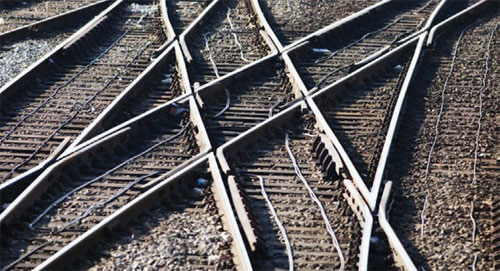 Utah Inland Port Authority releases business plan for its next five years
By John Rogers The Utah Inland Port Authority (UIPA) has released an operational plan for the next five years and, as expected, the release is not without its distracters. The document, titled Strategic Business Plan, FY2020-2024, outlines goals and strategies for UIPA partn...
---
COVID-19 Updates: Cancellations and postponements
The following are events that have been included in The Enterprise Calendar listings and subsequently have been postponed or canceled, or have been removed from the organizers' website calendars. This is not a complete list of postponements or cancellations. Check with organizers...
---
One Utah Child Care for essential employees concludes end of June
The One Utah Child Care program for essential employees during the onset of the COVID-19 pandemic will conclude the end of June, officials have announced. The program was created to provide free child care options with federal Coronavirus Aid, Relief and Economic Security (CARES)...
---
Utah No. 3 in U.S. for mental health issues during coronavirus pandemic
If someone you know is having mental health issues during the coronavirus pandemic and its associated disruptions, they're not along. A new study from PSYDPrograms.com found that 23.5 percent of Utah's adults have suffered from incidents of mental health issues since the pandemic...
---
Survey tabs Salt Lake Co. residents' concerns going back to businesses
As more and more businesses open for business following the COVID-19 shutdowns, one question that comes up is about consumers' willingness to go back to normal interaction with the businesses. A recent survey commissioned by Salt Lake County asked customers what actions would mak...
---
Amazon offering full-time permanent jobs to most temporary C-19 hires
As shutdowns began in March in response to the COVID-19 pandemic, people began relying on online shopping to avoid going to retail outlets. And that meant a jump in business for online retailers like Amazon. In March, Amazon announced it would hire 2,300 new - and likely temporar...
---
Utah opens Medicaid-paid COVID-19 testing those without health insurance
Those without health insurance can now have COVID-19 testing paid for by Medicaid, state officials have announced. The new policy went into effect early last week and will cover diagnostic testing for the disease, as well as antibody testing and some services related to testing e...
---
SBA sets aside part of PPP Round 2 funding for CDFIs, including 6 in Utah
The U.S. Small Business Administration, in consultation with the U.S. Treasury Department, has announced it is setting aside $10 billion of Round 2 funding for the Paycheck Protection Program (PPP) to be lent exclusively by Community Development Financial Institutions (CDFIs).&nb...
---
Olympic venues undergoing phased reopening with priority on safety
The Utah Olympic Legacy Foundation is executing a phased reopening of its facilities to prioritize the safety and health of its guests, staff, athletes and the communities that house the venues, the organization said in a press statement. Officials of the foundation cited the val...
---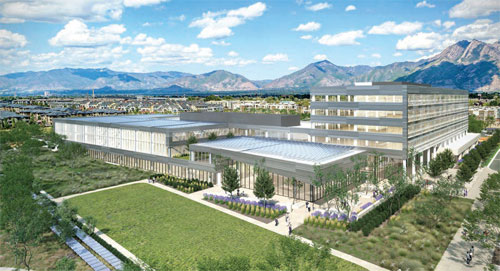 Zions Bankcorp is building 400,000-sq.-ft. technology campus at Sharon Steel site
Salt Lake City-based Zions Bancorporation has announced that it will build a 400,000-square-foot technology campus in Midvale on the former Sharon Steel Mill Environmental Protection Agency Superfund site. Anticipated to be completed in mid-2022, the campus will be the company's ...
---
Grants go to 25 business owners at Women's Entrepreneurial Conference
Twenty-five women business owners received grants ranging from $250 to $5,000 during the recent Women's Entrepreneurial Conference (WEC) in Salt Lake City.Earning the top grant, the $5,000 Wendy J. English Grant For Growth, was Kathy Anderson, owner of Little Apple's Child Care C...
---
UIRA organized for support to Utah's manufacturing industry
Stakeholders in Utah's manufacturing industry have launched a new association to provide a one-stop resource for industry companies to improve operations and profitability. The Utah Industry Resource Alliance (UIRA) will deliver service and outreach to the manufacturing industry ...
---
Herbert to receive award 'Giant in Our City' at unique drive-in picnic gala
It won't be your typical "Giant in Our City" gala.The Salt Lake Chamber annual soiree - traditionally a black-tie event at the posh Grant America Hotel - was originally was scheduled for March 26. Delayed because of the COVID-19 pandemic, the event this year will take place June ...
---
Effect on manufacturing by COVID-19 pandemic reported to be mixed bag
A study of the effects of the COVID-19 pandemic on Utah's advanced materials and manufacturing industry reveals a mixed bag of results.While 47 percent of survey respondents said they have seen no reduction in customer demand, 44 percent said demand has shrunk and nearly 7 percen...
---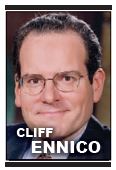 Succeeding in Your Business: The new small-business bankruptcy law may rescue some businesses
By Cliff Ennico It should come as no surprise that many small businesses will be going under as a result of the coronavirus pandemic and the government restrictions that have virtually shut down the U.S. economy.Many of those small businesses will be thinking about bankrupt...
---
Calendar Highlights
Calendar listings are provided as a free service to our readers. Information about upcoming events may be sent to brice@slenterprise.com. The submission deadline is one week before publication. See the full calendar.
Giant in our City 2020 - June 11
A Salt Lake Chamber black-tie, invited event. Award recipient is Gov. Gary Herbert. Location is the Grand America Hotel, 555 S. Main St., Salt Lake City. Cost is $250. Details are at slchamber.com.
---
2020 Annual Golf Tournament - June 15
A Davis Chamber of Commerce event. Location is Valley View Golf Course, 2501 E. Gentile St., Layton. Details are at davischamberofcommerce.com.
---
Classic Golf Tournament - June 22
A Salt Lake Chamber event. Events include a 7 a.m. registration/breakfast and 8 a.m. shotgun start. Location is Salt Lake Country Club, 2400 Country Club Drive, Salt Lake City. Cost is $500, $1,800 for a foursome. Details are at slchamber.com.


JOIN US ON FACEBOOK

FOLLOW US ON TWITTER

SEND US AN EMAIL