https://slenterprise.com
801-533-0556
---
This week in The Enterprise
Monday, June 1, 2020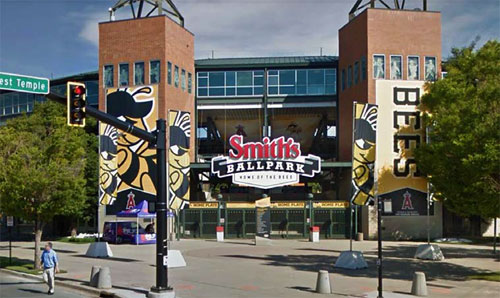 Crowd or no: What will it look like as sports, events return?
By Brice Wallace Don't be surprised if you attend a sports event later this year in a full house. Or maybe in a sparse crowd sprinkled throughout the arena. Or alone, catching screen time at home because fans aren't allow in the venue.Or all of the above, depending on the we...
---
April jobless rate gives 'glimpse' of May and beyond
Figures released by the Utah Department of Workforce Services don't give a true picture of the state's current unemployment situation but do offer a hint at what the rate may be down the road. At the end of April, the jobless rate stood at 9.7 percent with about 155,800 people ou...
---

COVID-19 Updates: Cancellations and postponements 6-1-20
The following are events that have been included in The Enterprise Calendar listings and subsequently have been postponed or canceled, or have been removed from the organizers' website calendars. This is not a complete list of postponements or cancellations. Check with organizers...
---
Extended unemployment, final CARES program, becomes available to Utahns
The Pandemic Emergency Unemployment Compensation (PEUC) program is now available for Utahns. This is the fifth and final CARES Act program to be implemented in the state. PEUC will allow eligible individuals who have exhausted their benefits to receive up to 13 weeks of additiona...
---
Utah farmers can apply for financial help through USDA Food Assistance
Agricultural producers in Utah can now apply for USDA's Coronavirus Food Assistance Program (CFAP), which provides direct payments to offset impacts from the coronavirus pandemic. The application and a payment calculator are now available online, and USDA's Farm Service Agency (F...
---
HHS sending $37.4 million to 83 of Utah's skilled nursing facilities
The U.S. Department of Health and Human Services (HHS) has begun distributing 83 payments totaling $37,355,000 to skilled nursing facilities (SNFs) in Utah to help them combat the devastating effects of the COVID-19 pandemic. Nursing homes play a pivotal role in providing sk...
---
Salt Lake Co. gives Utah Food Bank $750,000 to relieve C-19 food shortage
Salt Lake County leaders have approved a $750,000 grant to aid the Utah Food Bank in its efforts to feed needy families during the current crisis. The grant funds will allow the Utah Food Bank to provide 1.1 million pounds of food to residents of Salt Lake County, officials said....
---
School board approves draft of plan to begin dealing with budget deficit
The Utah State Board of Education has approved a draft of the Fiscal Year 2021 Base Budget Reduction Scenarios that outlines staff recommendations for possible 2 percent, 5 percent and 10 percent reductions to education funding necessitated by the COVID-19 pandemic.All of the rec...
---
HHS delivers $87,419,266 to expand COVID-19 testing capacity in Utah
The U.S Department of Health and Human Services (HHS) has delivered $87,419,266 in new funding to Utah to support testing for COVID-19. In total, $10.25 billion in funding is being provided by the Centers for Disease Control and Prevention (CDC) to states, territories and local j...
---
Utah's Own wants citizens to eat locally produced farm products
Utah's Own, a state-run program to promote locally produced goods, has launched a new initiative to encourage Utahns to purchase locally produced agricultural products and foods to strengthen and support Utah's farmers, ranchers and producers, who are struggling during the c...
---
Economist: Payroll Protection Program saved 3/5 of Utah's small-business jobs
By Brice Wallace In mid-March, "everything started crashing down" for Ernesto Garibay, owner of Hacienda Mexican Grill and La Hacienda, as the restaurants were among many Utah businesses forced to close its doors due to COVID-19.In a week's time, revenue shrunk to 20 percent of ...
---
Utah booked record $25 billion in corporate acquisition/merger transactions in last year
The dollar value of business acquisition transactions reached an all-time high in Utah in 2019, according to the recently released annual Deal Flow Report from business networking group MountainWest Capital Network (MWCN). The organization's 25th annual report, an in-depth analys...
---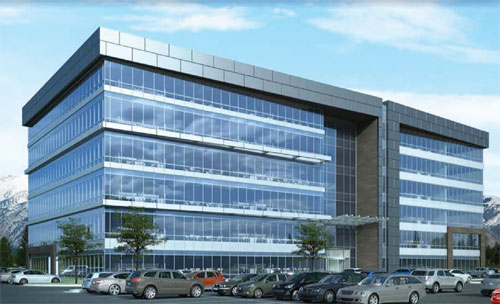 Baltimore firm building $120 million worth of business parks in Taylorsville & Springville
By Brice Wallace Whatever problems COVID-19 currently is inflicting on the Utah economy, St. John Properties is looking beyond it.The Baltimore-based real estate investment company has announced it will build new, multibuilding business parks in Taylorsville and Springville ...
---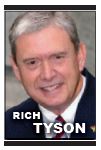 In pursuit of perfect days during imperfect times
Legendary basketball coach John Wooden once said, "You can't live a perfect day without doing something for someone who will never be able to repay you."Not many would suggest that the last month or so consisted of "perfect days." And yet, as I reflect on the selfless sacri...
---
Will the customers come back post-COVID-19?
By John Graham When we narrow down the current COVID-19 economic situation, we're all in the same boat. No matter who we are or what we do, getting back to doing business hinges on having customers. Whether we like it or not, there's no guarantee they will be there. Although it m...
---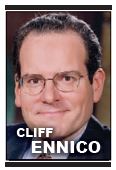 Succeeding in Your Business: Is it time to throw in the towel? - Part 2 of 2
By Cliff Ennico Once you have crunched the numbers and decided there's no point in negotiating with your creditors - either because there are too many of them or they refuse to negotiate - you have to consider whether a bankruptcy filing is the only way out.Here are your op...
---
Calendar Highlights
Calendar listings are provided as a free service to our readers. Information about upcoming events may be sent to brice@slenterprise.com. The submission deadline is one week before publication. See the full calendar.
Giant in our City 2020 - June 11
A Salt Lake Chamber black-tie, invited event. Award recipient is Gov. Gary Herbert. Location is the Grand America Hotel, 555 S. Main St., Salt Lake City. Cost is $250. Details are at slchamber.com.
---
2020 Annual Golf Tournament - June 15
A Davis Chamber of Commerce event. Location is Valley View Golf Course, 2501 E. Gentile St., Layton. Details are at davischamberofcommerce.com.
---
Classic Golf Tournament - June 22
A Salt Lake Chamber event. Events include a 7 a.m. registration/breakfast and 8 a.m. shotgun start. Location is Salt Lake Country Club, 2400 Country Club Drive, Salt Lake City. Cost is $500, $1,800 for a foursome. Details are at slchamber.com.


JOIN US ON FACEBOOK

FOLLOW US ON TWITTER

SEND US AN EMAIL