https://slenterprise.com
801-533-0556
---
This week in The Enterprise
Monday, May 18, 2020
Virus mixed bag: Construction, real estate see varied effects
By Brice Wallace How badly has COVID-19 hurt Utah's construction, real estate and retail trades? It depends on whom you ask.At a recent webinar on the topic, speakers gave mixed answers. For example, housing prices are up only slightly over a year earlier but home sales are ...
---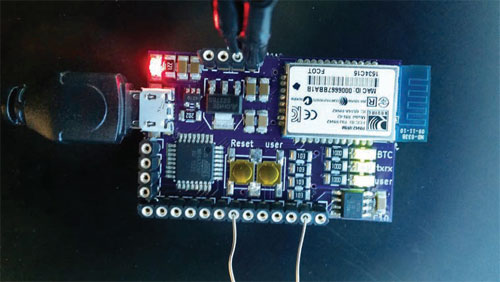 UofU engineer invents portable, 60-second test for coronavirus
"Testing, testing, testing." It's a mantra that health officials have been constantly promoting because screening people for COVID-19 is the best way to contain its spread. In the U.S., however, that crucial necessity has been hampered due to a lack of supplies.But University of ...
---

COVID-19 Updates 5-18-20
The following are events that have been included in The Enterprise Calendar listings and subsequently have been postponed or canceled, or have been removed from the organizers' website calendars. This is not a complete list of postponements or cancellations. Check with organizers...
---
USDA offers farm loans for farmers facing COVID-19 related challenges
The U.S. Department of Agriculture (USDA) Farm Service Agency (FSA) has announced that FSA offers farm ownership and farm operating loans to agricultural producers who may not find success obtaining loans from their traditional financial institutions because of COVID-19. Farmers ...
---
10,000 Utahns to be tested for virus under UofU's Utah HERO program
The David Eccles School of Business at the University of Utah and University of Utah Health have announced the start of Utah HERO (Health & Economic Recovery Outreach), a large undertaking that will begin with the testing of 10,000 Utahns across four counties. ...
---
Illnesses among January Sundance attendees could have been COVID-19
COVID-19 may have been circulating in Utah as early as January, according to Dr. Angela Dunn, state epidemiologist, who addressed reports of illnesses among Sundance Film Festival attendees during a recent press conference. A number of the 120,000 people who attended the Jan. 23-...
---
Rapid Response Team assists small businesses with stimulus resources
The Utah Economic Response Task Force has announced that its Rapid Response Team (RRT) had provided one-on-one assistance to more than 2,000 Utah small businesses in their efforts to benefit from federal COVID-19 stimulus programs.With a goal to level the economic dip within the ...
---
Utah State Fair announces intent to open as scheduled in September
Organizers of the Utah State Fair have announced their intentions to open the 165th edition of the annual event as scheduled Sept. 10-20, with popular events such as the "Day of Wreckoning" demolition derby, the Bullfrog Spas Concert Series and Utah's Own PRCA Rodeo.Exactly what ...
---
GOED announces $40M pandemic business rental assistance program
Utah small businesses that rent commercial property may receive pandemic relief from the Utah Legislature. Following the recent legislative special session and appropriation, the Utah Governor's Office of Economic Development (GOED) announced the COVID-19 Commercial Rental Assist...
---
Delta suspends service to several markets with more than one airport
Delta Airlines, which has one of its major hubs at Salt Lake City International Airport, has suspended operations to 10 U.S airports where there is more than one airport in the market. The company said it made the move in an effort to increase health and safety measures as the CO...
---
DWS launches rent HELP program for those ineligible for benefits
The Housing and Community Development Division of the Utah Department of Workforce Services has launched a new Rental Assistance Program for renters impacted by the COVID-19 pandemic. More than $4 million is available through several programs, which will be implemented by regiona...
---
Utah Farm Bureau launches effort to help farmers, feed state's needy
By Brice Wallace Utah's farmers and ranchers are hoping the public can address what the lieutenant governor calls "this incredible paradox."Spencer Cox, himself a farmer, said the paradox involves Utah having "the same number of people eating the same number of meals every d...
---
Are you nervous about returning to work?
Americans may be reluctant to jump right back into the workplace as the economy comes back online. That's what Provo-based Qualtrics, a marketer of customer experience management products, found in a recent survey titled "Return to Work & Back to Business Study."As government...
---
Utah improving its women-owned businesses national ranking
By Brice Wallace Utah continues to improve its rankings for women entrepreneurship, despite growth figures the past few years falling short of national rates in several categories.A research and policy brief produced by the Utah Women & Leadership Project at Utah Valley Unive...
---
Harfert new R&R BBQ president
R&R BBQ, a fast-growing restaurant chain with eight locations along the Wasatch Front, has named Neil Harfert as president. He replaces the brother team of Rod and Roger Livingston at the head of the company. The Livingstons are retairing to pursue other interests, the compan...
---
Buy Box Experts of Lindon acquires Egility
Lindon-based Amazon marketing agency Buy Box Experts has acquired fellow Amazon marketplace company Egility of Pleasant Grove. Both companies are involved in helping brands increase their visibility and sales through e-commerce giant Amazon.Joseph Hansen, CEO of Buy Box Experts, ...
---
Lindsey named Banjo CEO
Banjo, a Park City-based technology company that develops and markets software services that help first responders receive information they need to deploy public safety resources as quickly as possible, has announced that Justin R. Lindsey has been named the company's new CEO.&nb...
---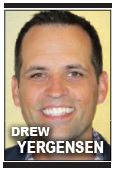 Middle market jolted by sweeping effects of COVID-19; Now is time to look forward
By Drew Yergensen Communities around the world have been socially and economically distressed by the COVID-19 pandemic and the business and public gathering shutdowns enacted to slow its spread. Middle market business owners and executives are not immune to its far-reaching impac...
---
CORPORATE FINANCIAL REPORTS 5-18-20
The following are recent financial reports as posted by selected Utah corporations:Extra Space StorageExtra Space Storage Inc., based in Salt Lake City, reported funds from operations (FFO) attributable to common stockholders and unit holders of $171.3 million, or $1.24 per share...
---

Utah County Update: Things are happening in Pleasant Grove
By Mayor Guy Fugal The city has seen major growth over the past few years in both government projects and economic development.Pleasant Grove Economic DevelopmentDoTERRA was one of the first companies to plant its roots in Pleasant Grove. It helped spark further development ...
---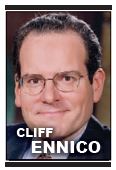 Succeeding in Your Business: A pandemic survival lesson from ancient Rome
By Cliff Ennico As a lifelong student of history and philosophy (my two college majors), I always look for the bigger picture when following events in the news.While many history-minded commentators are comparing the COVID-19 pandemic to previous epidemiological disasters, such a...
---
Calendar Highlights
Calendar listings are provided as a free service to our readers. Information about upcoming events may be sent to brice@slenterprise.com. The submission deadline is one week before publication. See the full calendar.
(Many events are being canceled or postponed. Please check for details as the event approaches.)
Employers Guide to Pandemics Conference: 2020 and Beyond - May 21
An Employers Council event providing attendees with information on the lessons employers have learned from the COVID-19 crisis, insights into the unexpected opportunities that have been uncovered for workers and employers alike, and the tools businesses will need to rebuild their workplace and to prepare for the post-pandemic future. Event takes place online via Zoom. Cost starts at $125 for members, $145 for nonmembers. Details are at employerscouncil.org.
---
Chamber Champions Golf Tournament 2020 - June 1
A Utah Valley Chamber event. Location is Fox Hollow Golf Club, 1400 N. 200 E., American Fork. Cost is $450 for members, $600 for nonmembers, $1,500 per foursome. Details are at thechamber.org.
---
Giant in our City 2020 - June 11
A Salt Lake Chamber black-tie, invited event. Award recipient is Gov. Gary Herbert. Location is the Grand America Hotel, 555 S. Main St., Salt Lake City. Cost is $250. Details are at slchamber.com.


JOIN US ON FACEBOOK

FOLLOW US ON TWITTER

SEND US AN EMAIL