https://slenterprise.com
801-533-0556
---
This week in The Enterprise
Monday, May 11, 2020
Economists' consensus: April the worst for virus shutdown
By Brice Wallace The worst is over.Maybe.That was the view of a pair of economists during a recent webinar related to the business impacts of the COVID-19 pandemic."If there is good news, I think April will be the apex of the shock. This will be the very worst of it," Mark Z...
---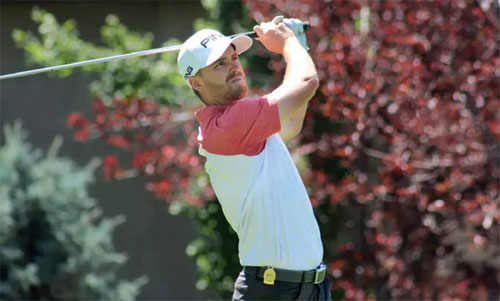 Back in business: Utah Open set as scheduled, sans gallery
Competition-starved golf fans will finally have tournaments to watch in June and the Utah Championship presented by Zions Bank will be one of the first broadcast on national television. The Utah Championship, now scheduled to be played at Oakridge Country Club in Farmington on it...
---

COVID-19 Updates 5-11-20
Cancellations and postponementsThe following are events that have been included in The Enterprise Calendar listings and subsequently have been postponed or canceled, or have been removed from the organizers' website calendars. This is not a complete list of postponements or cance...
---
DWS: If you're offered your job back, you must return to work
With many Utahns receiving adequate income through unemployment insurance benefits from the state and federal programs, some employees may be tempted to not return to work when their jobs open back up."Don't do it," says the Utah Department of Workforce Services (DWS). "As r...
---
Utah nonprofits report financial woes, inability to deliver services
Nonprofits in Utah report layoffs, lost revenue, cancelled events and curtailed services in response to the COVID-19 pandemic. Reduced revenue from events, combined with decreases in donations and the need for social distancing, have led 24 percent of nonprofits surveyed by the U...
---
Utah company begins offering virus antibody test to public
A Utah company has begun offering coronavirus antibody testing to the general public. Olympus Health and and Performance is first private company in the state offering the test that shows if a patient has developed antibodies for the virus through exposure. Results are available ...
---
Co-Diagnostics COVID-19 test shown to be effictive & accurate
Recent testing and evaluation have shown that Utah company Co-Diagnostics' COVID-19 test is doing just what it was designed to do, according to a release from the company. The company has published data that shows the test has 100 percent sensitivity and 100 percent specificity, ...
---
State parks issue new temporary guidelines to deal with big crowds
Following the announcement by Gov. Gary R. Herbert, most of Utah's 44 state parks were opened to all visitors. After a couple of very busy weekends at some Utah state parks - especially those in the St. George area - the Utah Division of Parks and Recreation has now implemented s...
---
SBA makes EIDL available to ag businesses impacted by virus
The U.S. Small Business Administration (SBA) has announced that agricultural businesses are now eligible for SBA's Economic Injury Disaster Loan (EIDL) and EIDL Advance programs. SBA's EIDL portal reopened last week as a result of funding authorized by Congress through the Payche...
---
Cedar Hills man ordered to stop selling silver products as coronavirus cure
A federal judge has ordered a Utah man to stop selling silver-based products as a cure for COVID-19. U.S. District Judge David Barlow issued a temporary restraining order against Gordon Pedersen of Cedar Hills and his companies, My Doctor Suggests LLC and GP Silver LLC. The order...
---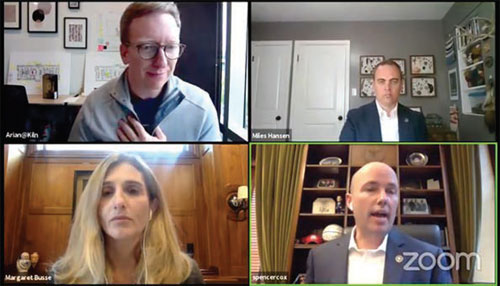 Optimism highlights online meeting discussing the 'new normal'
By Brice Wallace "Optimism" and "opportunities" were main themes throughout a recent webinar about getting Utah back to "a new normal."Speakers said Utahns' reactions to the COVID-19 pandemic have left them with positive feelings about how the state will emerge from the coro...
---
NovEx buys Memphis fulfillment company
Salt Lake City-based NovEx Supply Chain LLC has acquired BGS Fulfillment, a Memphis, Tennessee, company and a business-to-business warehousing and fulfillment provider.The combination of BGS with Salt Lake City-based NovEx will allow NovEx to serve the majorit...
---
Dental Select acquired by Ameritas Life of Nebraska
Ameritas Life Insurance Corp. of Lincoln, Nebraska, has acquired Sandy's Dental Select. Terms of the agreement were not disclosed.Founded in 1989, Dental Select is a licensed third-party administrator and insurance agency that now serves more than 470,000 customers with employer-...
---
Firms acquired by eLearning Bros
Learning solutions company eLearning Brothers of American Fork has acquired rapid authoring tool developer Trivantis and Edulence, a marketer of virtual reality course building software. The acquistions give eLearning Brothers "a unique learning ecosystem to better serve even mor...
---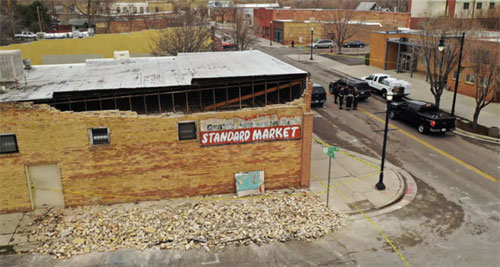 Loan fund established to help Magna repair damages caused by March's earthquake
In response to the damage caused in Magna by the 5.7 magnitude earthquake that struck on March 18, the Salt Lake County Redevelopment Agency has created the Magna Main Street Revolving Loan Fund. The agency transferred $569,835 into a fund and began accepting applications from Ma...
---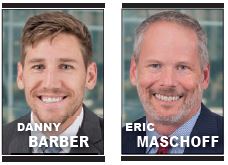 Legal Matters: Pandemic pause: Intellectual property strategies during a unique business environment
By Danny Barber Most Utahans will admit that the COVID-19 pandemic caught businesses by surprise. I was no different and first learned that the illness was in my own community while sitting next to tourists on a ski lift at Park City Mountain Resort. The next day, that ski r...
---
UofU one of the state's most important economic assets, new study shows
The Kem C. Gardner Policy Institute has released a study spotlighting the immense impact the University of Utah has on the state's economy.The study's authors estimate the UofU's direct employment of 39,300 jobs makes it the largest employer in the state. Further, they estimate t...
---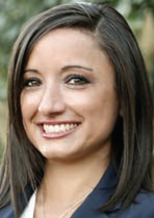 Crisis cycle for a business leader comes in three phases
By Bahar Ferguson We had certainly heard of the virus in January. But on a trip to follow the Utah Jazz to Boston and New York in early March, you could see its impact emerging. While we didn't know what it would look like, it was clear things were different.Admittedly, a lo...
---
CORPORATE FINANCIAL REPORTS 5-11-20
The following are recent financial reports as posted by selected Utah corporations:PluralsightPluralsight Inc., based in Farmington, reported a net loss of $35.3 million, or 34 cents per share for the first quarter ended March 31. That compares with $19 million, or 25 cents per s...
---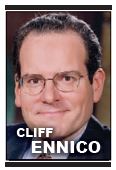 Succeeding in Your Business: How to negotiate with your landlord or franchisor during pandemic
By Cliff Ennico "I operate three hair styling salons as a franchisee of a big nationwide franchise. My state government has shut down our operations because of the coronavirus pandemic as we are considered a 'nonessential business.' As the projections for our state to reopen...
---
Calendar Highlights
Calendar listings are provided as a free service to our readers. Information about upcoming events may be sent to brice@slenterprise.com. The submission deadline is one week before publication. See the full calendar.
(Many events are being canceled or postponed. Please check for details as the event approaches.)
Chamber Champions Golf Tournament 2020 - June 1
A Utah Valley Chamber event. Location is Fox Hollow Golf Club, 1400 N. 200 E., American Fork. Cost is $450 for members, $600 for nonmembers, $1,500 per foursome. Details are at thechamber.org.
---
Giant in our City 2020 - June 11
A Salt Lake Chamber black-tie, invited event. Award recipient is Gov. Gary Herbert. Location is the Grand America Hotel, 555 S. Main St., Salt Lake City. Cost is $250. Details are at slchamber.com.


JOIN US ON FACEBOOK

FOLLOW US ON TWITTER

SEND US AN EMAIL