http://slenterprise.com
801-533-0556
---
This week in The Enterprise
Monday, May 4, 2020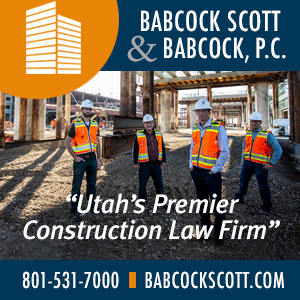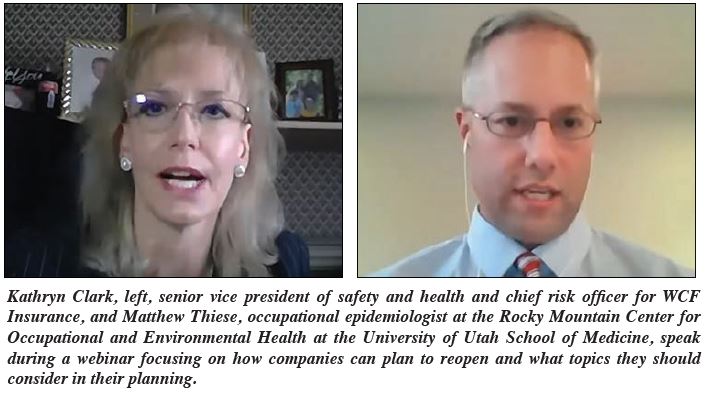 Businesses opening; owners must make plans & be nimble
By Brice Wallace As Utah moves toward reopening businesses that were closed because of COVID-19, a few speakers during a recent webinar had a few broad suggestions for those companies.Make plans. Make those plans industry- and company-specific. Be nimble because those plans ...
---
Bridge loan program has awarded $12 million through two phases
Nearly 1,150 Utah small businesses and nonprofits received loans in a state program designed to aid those hurt by the impacts of COVID-19.The Governor's Office of Economic Development (GOED) recently announced that 1,149 companies and organizations were awarded loans totaling $12...
---

Cancellations and postponements
The following are events that have been included in The Enterprise Calendar listings and subsequently have been postponed or canceled, or have been removed from the organizers' website calendars. This is not a complete list of postponements or cancellations. Check with organizers...
---
Utah manufacturers join in effort to provide 'A Mask for Every Utahn'
Gov. Gary R. Herbert has announced a partnership between the state of Utah and the Utah Manufacturers Association (UMA) to coordinate efforts for the initiative "A Mask for Every Utahn." Lt. Gov. Spencer J. Cox joined Herbert at a press event to introduce the program.On the Busin...
---
Eligible SNAP recipients to receive additional food assistance benefits
The Utah Department of Workforce Services will begin issuing additional Supplemental Nutrition Assistance Program (SNAP) benefits up to the maximum allotment based on household size for the months of April and May, to eligible individuals and families."There are many Utah familie...
---
Medsential announces availability of quick-results antibody test kits
Medsential, a Salt Lake City-based healthcare products company, has announced that it is now offering COVID-19 rapid antibody tests to laboratories and healthcare workers nationwide. The test, company officials say, can be conducted with only a finger prick.In an emailed statemen...
---
SkyWest to receive $438 million through Payroll Support Program
Sky West Inc. has announced that its wholly owned subsidiary SkyWest Airlines has entered into a Payroll Support Program Agreement with the U.S. Treasury Department to receive a total of approximately $438 million under the Coronavirus Aid, Relief and Economic Security ...
---
Utahns Against Hunger surveys food pantries, identifies critical needs
In response to increased demand for emergency food because of the economic downturn and stay-at-home orders, Utahns Against Hunger surveyed pantries across the state of Utah. During the month of April, UAH heard from 77 organizations of the more than 120 organizations with a food...
---
HHS grant will help Utah's rural hospitals deal with the pandemic
The U.S. Department of Health and Human Services (HHS), through the Health Resources and Services Administration (HRSA), has awarded $1,770,657 to Utah to combat the COVID-19 pandemic in rural communities. Specifically, this funding was awarded to the Utah Department of Public He...
---
Conducting business by video? Let creativity and personality shine through
By Brice Wallace Anyone who has used videoconferencing lately - and everyone has, right? - knows the experience. Right in the middle of an important, enlightening comment, a child bangs on the door in the background, bringing the chat to a screeching halt.But that's not nece...
---
Armstrong Teasdale opens in SLC, hires attorneys
Armstrong Teasdale, a law and consulting firm based in St. Louis, has opened an office in Salt Lake City. The firm has announced that attorneys Michael Gehret and Brennan Moss have been named partners and will open the office. Armstrong Teasdale intends to establish a full-s...
---
Romney encourages feds to spend ad money locally
U.S. Sen. Mitt Romney, R-Uah, joined his congressional colleagues in urging the acting director of the Office of Management and Budget (OMB) to direct existing federal advertising funds to support local radio and television broadcasters and newspapers during the coronavirus pande...
---
Midvale's Savage sells rail division to American Track
Fort Worth, Texas-based American Track has acquired the Track Inspection, Maintenance and Repair division of Savage Transportation Management of Midvale. American Track is one of the nation's leading railroad design, construction and maintenance companies.Savage is a nationw...
---
CORPORATE FINANCIAL REPORTS 5-4-20
The following are recent financial reports as posted by selected Utah corporations:Merit MedicalMerit Medical Systems Inc., based in South Jordan, reported a net loss of $3.2 million, or 6 cents per share, for the fiscal first quarter ended March 31. That compares with net ...
---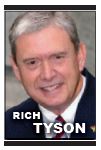 How might we act heroically each day during these challenging times?
By Richard Tyson My father, Herbert G. Tyson Jr., was a World War II hero. He was awarded the Bronze Star for heroic service in a combat zone. His heroism, however, was not for specific battlefield actions. Rather, it was for his continuous actions every day for over 1,200 ...
---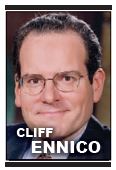 Succeeding in Your Business: You can spy on your employees, but can you spy on your independent contractors?
By Cliff Ennico "I read with interest a column you did a while back on whether or not you can legally spy on what your employees are doing on the Internet. I have a 'virtual company' with one or two full-time employees, but work with several independent contractors who work...
---

Small Business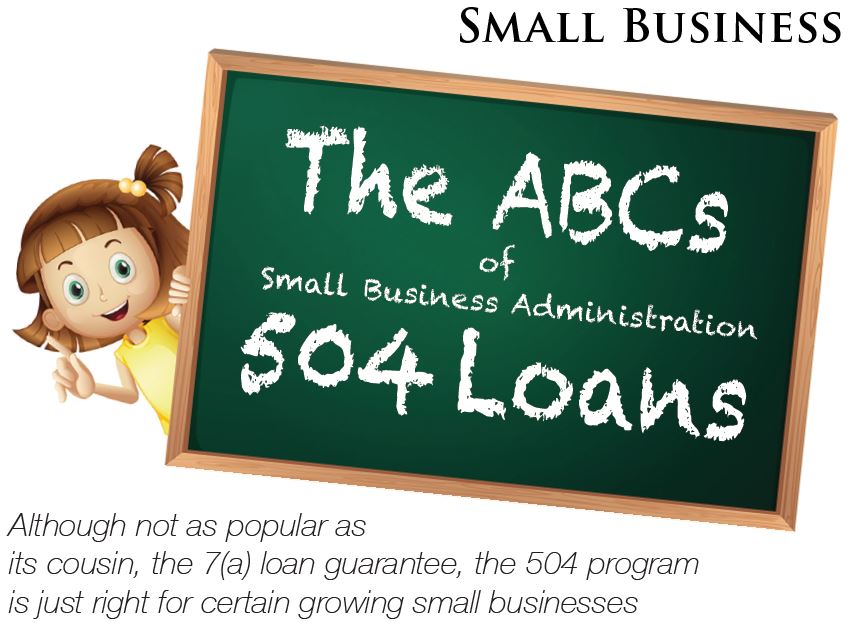 The ABCs of Small Business Administration 504 loans
By Caryl Eriksson You would be surprised how many businesses in Utah have benefited from the U.S. Small Business Administration's 504 financing program.The 504 loan, created 60 years ago by Congress and administered by the SBA, has operated in the shadow of the larger, more popul...
---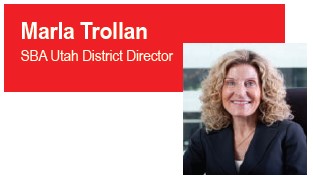 Utah small businesses innovate and maintain a caring attitude during crisis
By Marla Trollan Utah small businesses have demonstrated their commitment to their customers, communities and employees during this pivotal time in our nation's history. At the same time, extreme demands have been placed on them as they have had to figure out how to survive finan...
---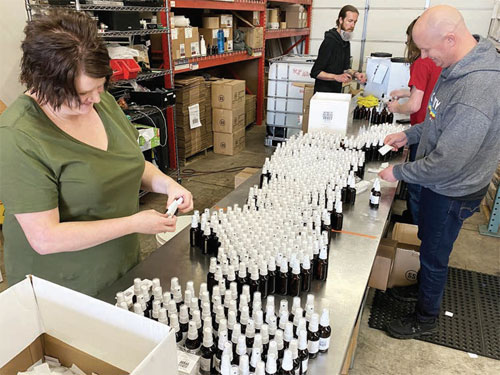 Ogden's Own Distillery shifts production to help during crisis
Ogden's Own Distillery joined the hand sanitizer market in mid-March - as soon as it was able - to better fill consumer demand for a product that is now unexpectedly hard to find. The hand sanitizer products - offered for a reasonable price - have gone first to medical profession...
---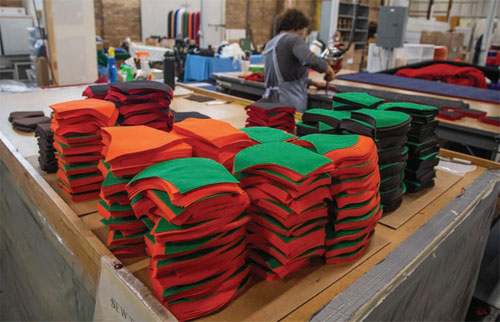 Letter jacket and cheer wear manufacturer switches to making PPEs
Many families in Utah have a Coleman letter jacket, school sweater or cheer outfit in their closets. Since 1947, Coleman Knitting Mills has been making letter sweaters and jackets and cheer wear and gaining local and national recognition along the way.In response to the COVID-19 ...
---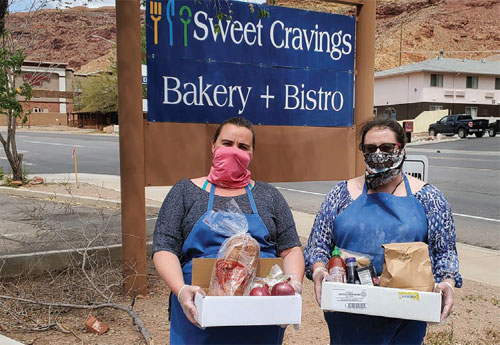 Bakery adapts to a new grocery store model to stay open during pandemic
Like many small businesses now, Sweet Cravings Bakery and Bistro located on Main Street in Moab has adapted as a result of the coronavirus. Owner Cinda Culton saw a need and started a small grocery store in her storefront bakery within 24 hours to help supplement the Moab communi...
---
National Small Business Week postponed, Utah awardees named
For more than 50 years, the president of the United States has issued a proclamation announcing National Small Business Week, which recognizes the critical contributions of America's entrepreneurs and small-business owners. This year the 2020 NSBW has been postponed and the new d...
---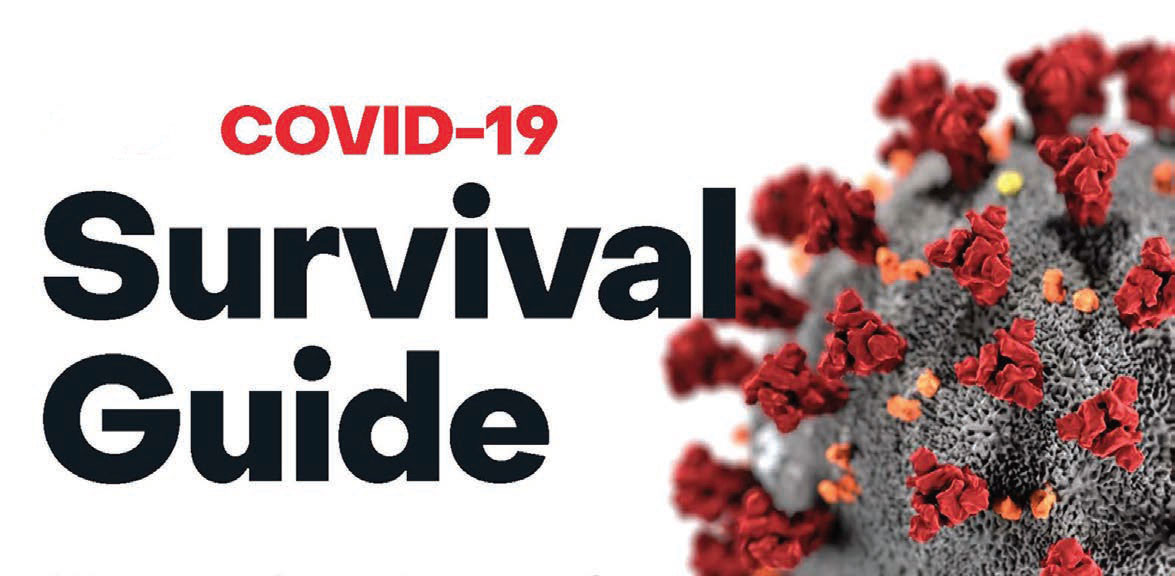 Coronavirus Survival Guide for Small Business
By Yrene LuqueUtah's small-business owners play a vital role as the economic lifeblood our communities. They support jobs and families, create innovations and showcase our talented workforce. So, it's unsettling that many small-business owners are facing difficult challenges resu...
---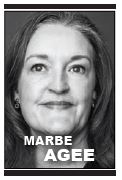 COVID-19 will impact workplaces in Utah now and into the future
By Marbe H. Agee There have been a handful of events throughout history that have been a catalyst for change in commercial office design methodology. The pandemic of COVID-19 is certain to be historically recorded as one of those events. Understanding fundamental workplace n...
---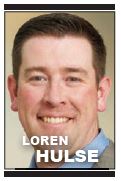 IP opportunities and options for small and startup businesses
By Loren R. Hulse Business owners and founders face a mountain of decisions and needs in the early days of their company. Infrastructure, supply chains and personnel issues often attract the lion's share of attention, in part because of their immediacy, but also because they...
---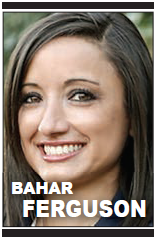 Tough times: Technology can help keep your business alive
By Bahar Ferguson There is no question that this year has been a very hard year for small businesses everywhere. Even large businesses are taking a hit under the current circumstances. Business from every industry have been closing down due to health department restrictions...
---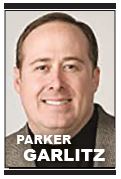 Small business and big tech are partners, not enemies
By Parker GarlitzI still remember the first sale I ever made online. Using a slow 1990s Internet connection, I sold a refurbished laser printer to someone in Portugal. My mind was blown. The world had shrunk - and I was hooked. I peered into the...
---


JOIN US ON FACEBOOK

FOLLOW US ON TWITTER

SEND US AN EMAIL