https://slenterprise.com
801-533-0556
---
This week in The Enterprise
Monday, April 27, 2020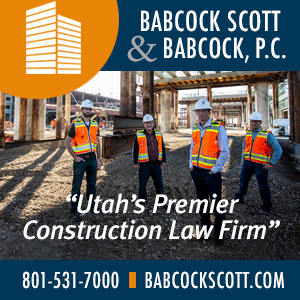 Updated plan has businesses open as soon as 'early May'
By Brice Wallace State and business leaders have updated a plan that would ease COVID-19-prompted business restrictions, possibly as early as this week.Gov. Gary Herbert and others recently announced the second version of the "Utah Leads Together" plan, which features guidelines...
---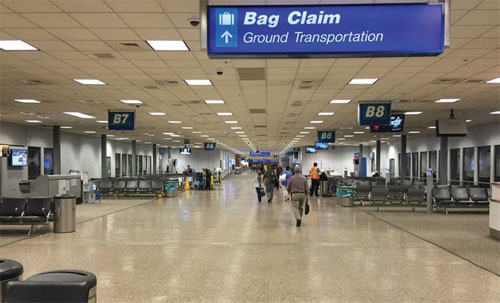 Utah airports to get $97 million federal economic relief funding
All of Utah's general and commercial aviation airports are receiving grants from the federal government through the Federal Aviation Administration (FAA) to help with economic relief during the current coronavirus outbreak. A total of 35 Utah airports will share $97 million in gr...
---

COVID-19 Updates
The following are events that have been included in The Enterprise Calendar listings and subsequently have been postponed or canceled, or have been removed from the organizers' website calendars. This is not a complete list of postponements or cancellations. Check with organizers...
---
Child Care Grant program created to help Utah's healthcare professionals
The Utah Child Care Task Force has launched the Child Care Operations Grant program to support Utah's child care programs and the professional caregivers who are working through the COVID-19 pandemic. Utilizing funding through the Coronavirus Aid, Relief and Economic Security Act...
---
Co-Diagnostics' COVID-19 process validated for use on saliva samples
Co-Diagnostics Inc., a Salt Lake City-based molecular diagnostics company, has announced that that OralDNA Labs, a Clinical Laboratory Improvement Amendments (CLIA)-certified laboratory, has validated a COVID-19 test based on the company's CoPrimer techno...
---
Pandemic Unemployment Assistance program is now available to Utahns
The Pandemic Unemployment Assistance program as part of the CARES Act is now available for Utahns. This program will extend benefits to individuals previously ineligible for traditional unemployment benefits such as the self-employed or gig economy workers."In the midst of receiv...
---
Project hopes to estimate COVID-19 infection levels by testing wastewater
Teams of researchers from the University of Utah, Brigham Young University and Utah State University have begun a project aimed at tracing coronavirus infection levels by detecting it in wastewater. The Utah Department of Environmental Quality launched the project, hoping it will...
---
Restrictions lifted, most of Utah's state parks now open to all visitors
Most all of Utah's state parks are now open to the public. Gov. Gary Herbert has lifted the restrictions that the parks be used by only residents of the counties where the parks are located that were enacted because of the COVID-19 pandemic. There will still be some restrictions ...
---
Merit Medical begins production of C-19 swab sample collections kits
Merit Medical Systems Inc., a South Jordan-based manufacturer and marketer of disposable medical devices, has begun production of a sample collection and transport kit comprised of a nasopharyngeal swab and transport vial used to collect specimens with suspected presence of coron...
---
Food worker union locals petition Herbert to ensure safety of members
Leaders of locals 99 and 711 of the United Food and Commercial Workers (UFCW) union that represent 29,000 workers across Arizona, Nevada and Utah, have sent a letter to Gov. Gary Herbert urging direct and immediate action to implement stronger safety measures and help keep Utah s...
---
In support of guidelines, DLD providing essential services
In its effort to support the "Stay Safe, Stay Home" directive, the Utah Driver License Division (DLD) has announced it will be processing only the following essential services: Commercial Driver License (CDL): All CDL processes will be allowed. Individuals must appear in-per...
---
Bank offers suggestions about personal finances during crisis
Local officers of Wells Fargo Bank have offered tips to home-bound consumers to deal with personal banking during the COVID-19 crisis. The suggestions ease the difficulties that people are experiencing doing normal banking activities with bank lobbies, and in some cases, drive-up...
---
CBRE officials: C-19 recession will be 'deep' but brief for commercial real estate
By Brice Wallace Commercial real estate in Utah is in for a "deep" but relatively brief recession due to the COVID-19 pandemic, according to officials at CBRE.Speaking at a webinar about the virus' impact on real estate, those officials said Utah is positioned well to endure the...
---
Low turnover rate bodes well for C-19 recovery
There's more evidence that Utah's economy went into the downturn caused by the COVID-19 pandemic positioned for a quicker recovery because of its strength. Employers Council released finding of its HR Metrics Survey on turnover rates, which found that Utah employers reported a lo...
---
N.Y. firm acquires Lawn Butler
Aero Operating LLC, a major operator in the snow and ice removal business based in Westbury, New York, has purchased Centerville-based Lawn Butler, a fast-growing landscape contracting company. Aero Operating, a portfolio company of New York City-based Mill Point Capital.Lawn But...
---
Pawzitivity buys two companies
Huntsville-based Pawzitivity Pet Products has acquired two companies in the pet products industry. The company has purchased K9 Nature Supplements of Elizabethtown, Pennsylvania, and Seattle-based Ruff Trade Dog. Pawzitivity previously owned brands Vet Naturals and Senior Pups.Th...
---
CORPORATE FINANCIAL REPORTS 4-27-20
The following are recent financial reports as posted by selected Utah corporations:ZionsZions Bancorporation NA, based in Salt Lake City, reported net earnings applicable to common shareholders of $6 million, or 4 cents per share, for the first quarter. That compares with $205 mi...
---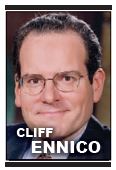 Succeeding in Your Business: From the mailbag: Should my teenager start a summer lawn service?
By Cliff Ennico "Dear Mr. Ennico: I am a junior in high school and I have an interest in business. I have seen a multitude of your YouTube seminars and appreciate the insight you share through them. During this upcoming summer, I want to start my own lawn service business. ...
---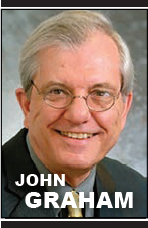 This is the ONLY message customers want from you during tough times
By John Graham It only took the pandemic a couple of weeks to turn it all upside down - including marketing and sales. And along with it has come an endless tsunami of email messages flooding consumer email mailboxes. It was a war with 50 percent to 80 percent off sales,&nbs...
---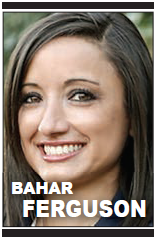 Business Tech: Where would we be in the war on COVID-19 without today's modern technology?
By Bahar Ferguson With Utah's "Stay Safe, Stay Home" directive extended at least until May, we can't help but wonder when will things go back to normal - or whatever the "new normal" looks like. We, as a society, are struggling to contain this pandemic and it's our healthcar...
---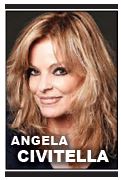 Eight ways to manage your remote workers in these crazy times
By Angela Civitella In a few weeks, our world as we know it has been turned upside-down. For those lucky enough to still have jobs, you're more than likely working from home. For the managers and business owners in particular, not only is it a time of readjusting in every wa...
---


JOIN US ON FACEBOOK

FOLLOW US ON TWITTER

SEND US AN EMAIL